Dubai, a remarkable city within the United Arab Emirates (UAE), isn't just about luxury and tall buildings. It's a place full of great opportunities for those aiming to advance their careers. If you've been dreaming of working in this lively city, you're in the right spot. This complete guide on How to get a Job in Dubai provides valuable tips, practical suggestions, and the latest job market insights to assist you in finding your ideal job in the UAE. Whether you're an experienced professional or new to the job market, this article serves as your guide to success in Dubai's competitive job scene.
Understanding the Job Market in the UAE
Entering the Dubai job market requires more than just enthusiasm; it necessitates a strategic approach. Understanding the sectors flourishing in Dubai, from technology to real estate, is key. Tailoring your job search to these thriving industries, and aligning your skills and experience accordingly, will significantly improve your chances. Here's a look at some of the leading sectors and top Dubai companies to work with
Hospitality and Tourism:
When exploring career opportunities in Dubai's vibrant hospitality and tourism sector, consider some of the best companies in the industry, such as Emirates Group, Jumeirah Group, and Emaar Hospitality Group. This sector is brimming with diverse roles, ranging from hotel operations to positions in airlines, travel agencies, and event management. For a more detailed guide on how to find rewarding careers in this field, especially in hotels, check out our comprehensive guide on hotel jobs in Dubai
Finance and Banking:
Dubai's financial sector is experiencing significant growth, making it a prime destination for professionals in finance and banking. Leading institutions like Emirates NBD, Dubai Islamic Bank, and First Abu Dhabi Bank (FAB) offer a wide array of opportunities in banking, investment, and financial services. If you're interested in the financial aspects of this thriving industry, particularly in accounting roles, be sure to explore our detailed article on finding accounting jobs in Dubai
Real Estate and Construction:
In the ever-expanding real estate and construction industry of Dubai, top companies like Emaar Properties, DAMAC Properties, and Nakheel are at the forefront. This sector is not only about property development but also encompasses roles in construction, project management, and real estate brokerage. For those interested in the dynamic world of real estate, particularly in becoming a real estate agent, our in-depth guide on how to become a real estate agent in Dubai offers valuable insights and tips.
Information Technology (IT):
The technology sector in Dubai is on an impressive growth trajectory, marked by the presence of global giants like Microsoft Gulf, IBM Middle East, and Oracle Middle East. This sector is rich with opportunities, especially in areas like software development, cybersecurity, and IT management. If you are specifically interested in pursuing a career in software development, our article on how to get software engineering jobs in Dubai provides a wealth of information to help you navigate this dynamic field.
Healthcare and Pharmaceuticals:
Dubai's healthcare industry is a vital sector, hosting esteemed organizations like Aster DM Healthcare, NMC Healthcare, and Mediclinic Middle East. This industry offers a variety of roles for healthcare professionals, encompassing positions for doctors, nurses, pharmacists, and healthcare administrators. Those looking to build a career in this field, particularly in Dubai, can find valuable insights in our guide on medical and healthcare jobs in Dubai, which covers a range of opportunities and essential information for healthcare professionals
Education and Training:
The education sector in Dubai is rapidly growing, featuring renowned entities like GEMS Education, American University in Dubai, and Dubai Knowledge Group. This sector provides a wide spectrum of opportunities, not only in teaching but also in educational administration and technology. If you're interested in exploring teaching roles, our comprehensive guide on teaching jobs in Dubai offers a thorough overview of the opportunities, requirements, and insights into this rewarding profession.
Oil and Gas:
Dubai, being in close proximity to oil-rich regions, is a pivotal player in the oil and gas industry. Leading companies like ADNOC Group, Dubai Petroleum, and Shell UAE offer numerous opportunities in this sector, including exploration, production, and various related services. For those interested in pursuing a career in this lucrative field, our detailed article on oil and gas jobs in Dubai provides a comprehensive look into the types of roles available, as well as insights into the industry.
These industries offer diverse career opportunities and are known for reputable companies that value talent and innovation. When exploring job prospects in Dubai, consider your skills, interests, and long-term career goals to find the best fit within these high-demand sectors. You can also explore the list of highest-paying jobs In Dubai for insights into some of the most lucrative positions available in the emirate.
Job Search Approaches for Different Experience Levels for Jobs in Dubai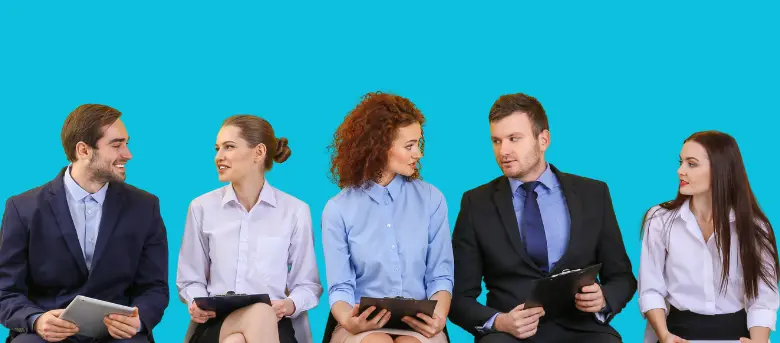 When you're applying for jobs in Dubai, it's essential to tailor your job search approach according to your level of experience. Dubai Recruiters have specific expectations and criteria for candidates at different career stages. Discover insider secrets from Dubai HR on the optimal approach for job seekers with diverse experience levels, revealing what Dubai recruiters typically seek in a candidate during the job fulfilment process.
Freshers and Entry-Level Candidates Approach:
Fresh graduates and entry-level job seekers face a competitive employment market as there are many jobs in Dubai. To stand out, focus on the following:
Internships jobs: Highlight any relevant internships, or volunteer experiences to demonstrate your commitment and eagerness to learn.
Networking: Leverage your university network and attend job fairs and industry events. Personal connections can often lead to entry-level opportunities.
Online Presence: Create a professional LinkedIn profile and engage in relevant online forums and groups. Show your enthusiasm for the industry through your online presence.
What Recruiters Look For:
Many companies in Dubai seek candidates with the following qualities for Entry Level Positions:
Communication Skills: Effective communication in English is essential in Dubai's multicultural workplace.
Adaptability: Be quick to adjust to diverse work environments, showing your flexibility and openness to change.
Basic Technical Proficiency: Familiarity with common software and tools is expected, as technology is integral to most roles.
Teamwork and Collaboration: Dubai's collaborative work culture values the ability to work harmoniously in multicultural teams.
Problem-Solving Skills: Critical thinking and innovative solutions are sought-after traits, even for entry-level positions.
Quick Learning: Showcase your ability to acquire new skills and knowledge rapidly, demonstrating your readiness for a job in Dubai and start working in Dubai
By possessing these skills and emphasizing them in your job applications and interviews, you can stand out as a promising candidate in Dubai's competitive job landscape. For more detailed guidance on securing a job in Dubai as a fresher, you can explore our comprehensive article on How to Get a Job in Dubai as a Fresher.
Mid-Level Professionals Approach:
Mid-level professionals have gained some experience and are looking to advance their careers. Here's how to approach your job search that will help you get promotions in the future
Specialized Skills: Emphasize your specialized skills and achievements in your field. Showcase your contributions to your previous employers.
Networking: Expand your professional network by attending industry-specific events and joining relevant associations.
Certifications: Consider obtaining industry-specific certifications to enhance your qualifications.
What Recruiters Look For:
Many companies in Dubai for mid-level positions value:
Industry Expertise: Showcase your deep knowledge and experience in your specific field, highlighting industry-specific certifications and achievements that demonstrate your expertise.
Leadership and Team Management: Mid-level roles often entail leading teams or projects. Highlight your ability to motivate, manage, and delegate tasks to achieve collective goals effectively.
Problem-Solving and Decision-Making: Illustrate your problem-solving skills with examples of overcoming challenges and making decisions that positively impacted previous employers. Hiring managers value candidates who can navigate complex situations.
Communication and Interpersonal Skills: Effective communication, both written and verbal, is essential. Strong interpersonal skills facilitate successful collaboration with colleagues, clients, and stakeholders.
Project Management: Many mid-level positions involve project management. Emphasize your experience in planning, executing, and delivering projects on time and within budget, underscoring your organizational and multitasking abilities.
By highlighting these skills on your resume and during interviews, you'll present yourself as a competitive candidate for mid-level positions, enhancing your prospects of securing the desired role.
Senior-Level Professionals Approach:
Senior-level professionals have extensive experience and are often sought after for leadership roles. Here's how to approach your job search:
Executive Search Firms: Consider working with executive search firms that specialize in senior-level placements.
Industry Reputation: Your professional reputation and network become even more critical. Leverage your existing connections.
Thought Leadership: Publish articles, give talks, or contribute to industry publications to establish yourself as a thought leader.
What Employers Look for Senior-level Positions
Proven Leadership: Highlight your track record of successful leadership and strategic decision-making. Discuss how your leadership skills have been honed through training and development programs, showcasing your ability to lead with confidence.
Industry Knowledge: Showcase your deep understanding of your industry and its trends, emphasizing any specialized training or certifications you've completed. This demonstrates your commitment to staying informed and competitive in your field.
Innovative Thinking: Demonstrate how your innovative ideas have driven growth and profitability in previous roles, mentioning any specialized training in innovation or creative problem-solving techniques you've undergone. This illustrates your capacity to think outside the box.
Strategic Decision-Making: Share instances where you've made strategic decisions that positively impacted your organization, incorporating training in strategic planning or decision-making methodologies that you've received. This highlights your ability to make informed and data-driven choices.
Collaborative Leadership: Showcase your collaborative leadership skills, especially if you've participated in leadership training programs that emphasize teamwork and communication. Provide examples of how you've fostered collaboration and teamwork among your colleagues.
By including training as part of your skills development, you demonstrate your commitment to continuous improvement and professional growth, making you a more attractive candidate for mid-level positions.
Crafting the Perfect CV for Dubai Employers When Looking For a Job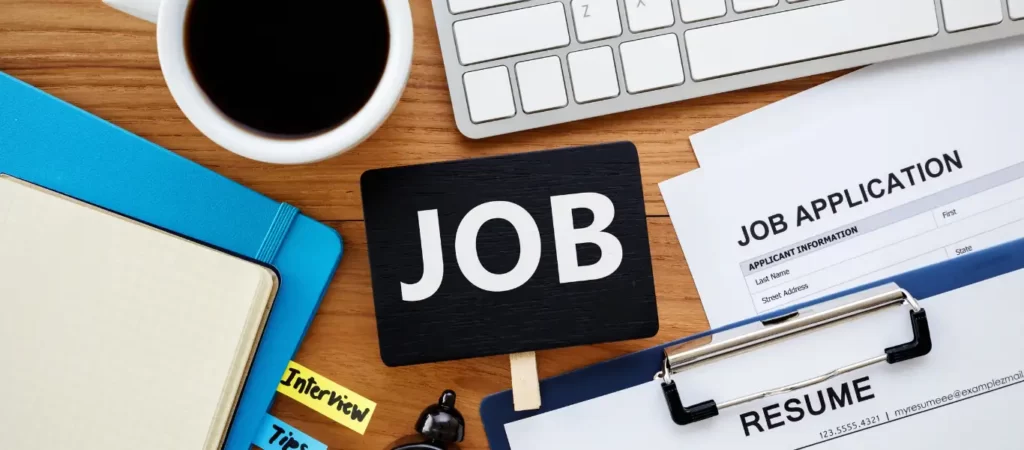 Creating an outstanding resume for Dubai's competitive job market requires understanding and integrating specific elements that resonate with local employers. This section of the guide offers an expanded look at how to build a resume that not only showcases your professional achievements but also aligns with the cultural and business expectations of Dubai.
Stand Out to Dubai Recruiters with Your Cover Letter
Tailor it to the Job and Company: Customize your cover letter for each job application. Research the company and the position to understand their needs and how your skills and experience make you a good match.
Start with a Strong Opening: Your first sentence should grab the reader's attention. Begin with a compelling statement or a piece of information that relates directly to the job or the company.
Showcase Your Skills and Experiences: Highlight your most relevant experiences and skills. Use specific examples to demonstrate how you've successfully applied these skills in the past.
Match the Tone of the Company: If the company seems more formal, use a professional tone. If it's a creative or start-up environment, a more relaxed tone might be appropriate. This shows you understand and fit into their culture.
Use the STAR Method: When describing your achievements, use the Situation, Task, Action, Result (STAR) format. This method helps structure your achievements in a compelling and easy-to-understand way.
Keep it Concise: Aim for a length of one page. Hiring managers often have limited time to read cover letters, so make your points succinctly.
Convey Enthusiasm: Show your excitement about the position and the company. A passionate tone can make a big difference.
Close with a Call to Action: End your cover letter by expressing your eagerness to discuss the role in more detail and indicate that you're looking forward to the possibility of an interview.
Proofread: Before sending, thoroughly proofread your cover letter for any spelling or grammatical errors. If possible, have someone else review it as well.
Remember, your cover letter is your opportunity to connect personally with the hiring manager and show how you can contribute to the company.
Build Impactful Dubai CV
To help you craft a resume that stands out, we have detailed guides on two key aspects:
For a resume that effectively passes through Applicant Tracking Systems (ATS), crucial in many modern hiring processes, check out our guide on

how to write an ATS-friendly resume

.
To ensure your resume aligns with the unique requirements of Dubai's job market, including format and content tailored to local preferences, visit our article on

how to write a CV for jobs in Dubai

.
Please see the bullet points below for a quick overview of how to build an impactful CV for Dubai's job market. The resources mentioned above provide an in-depth guide, focusing on essential aspects to highlight your skills and experiences, ensuring they resonate effectively with employers in Dubai.
Highlighting Relevant Experience: Emphasize your work history that is particularly relevant to the job market in Dubai. Focus on roles, responsibilities, and achievements that align with the job you are applying for.
Skillset Emphasis: Clearly outline your skills, especially those in high demand in Dubai's job market. Include language proficiencies, technical skills, and any industry-specific abilities that give you an edge.
Keyword Optimization: Many employers use automated systems to screen applications. Use relevant keywords from the job description in your CV and profile to improve your visibility.
Cultural Alignment: Tailor your CV to align with the cultural expectations of Dubai employers. This includes understanding the local business etiquette and presenting your information in a way that resonates with Dubai's professional standards.
Educational Background: Detail your educational qualifications, ensuring to include any degrees, certifications, or relevant training that are recognized and valued in Dubai.
Common Mistakes to Avoid
Overloading your CV with Personal Information: Avoid including unnecessary personal details like religion, or passport numbers unless specifically requested.
Being Vague: Be specific about your skills and experiences. Vague descriptions don't stand out to employers.
Ignoring the Cover Letter: A tailored cover letter can significantly boost your application. It allows you to explain why you are a good match for the job and in Dubai's market.
Neglecting the Format: A poorly formatted CV is hard to read and can be off-putting to employers. Stick to a clean, professional format.
Not Proofreading: Spelling and grammar mistakes are often seen as a lack of attention to detail. Always proofread your CV or have someone else check it.
Including Irrelevant Experience: If an experience or skill is not relevant to the job you are applying for, it's probably best to leave it out. This helps keep your CV concise and focused.
Failure to Update: Make sure your CV is up-to-date with your latest skills and experiences. An outdated CV can miss out on showcasing your most relevant and recent achievements.
When you're going to find jobs available in Dubai, Remember, that your resume is your personal marketing tool, so make it reflect your best professional self.
How to Get a Job in Dubai: A Step-by-Step Guide to Finding The Best Job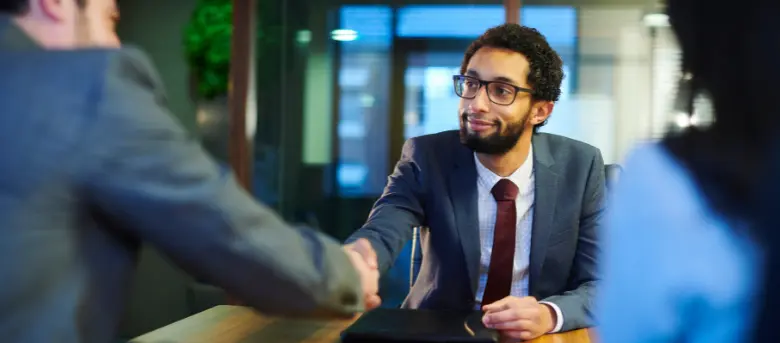 Utilize Job Portals To Apply For Jobs
In Dubai, job portals like Jobs in Dubai, Bayt, Naukrigulf, indeed, and Monster Gulf are crucial for job searching with plenty of online jobs. They offer user-friendly registration, detailed profile creation, and direct application options.
With features like personalized job alerts, advanced search filters, and application tracking, these portals simplify the search and application process.
Partner with Dubai-Based Recruitment Firms for Your Job Search
Many Dubai employers trust local recruitment agencies in Dubai to find suitable candidates. Registering with these agencies can provide you with access to hidden jobs in Dubai.
Agencies like Michael Page, Hays, and Robert Half are known for their expertise in the Dubai market. They can assist not only in finding jobs that aren't advertised publicly but also in tailoring your application and CV for the local Dubai market.
Networking with Recruiters Helps You to Find Jobs in Dubai
A significant part of the Dubai job search secrets lies in networking. Professionals and Recruiters in Dubai prefer candidates with a proactive approach. Attend local events, job fairs, and industry meet-ups to expand your network. Keep in mind, when searching for a job in Dubai's budding job market, your network can be as crucial as your skills and qualifications.
Use LinkedIn to Land Great Jobs in Dubai
LinkedIn is a key tool for recruiters in Dubai, acting as a digital resume and networking platform. To stand out in this competitive market, it's vital to have an optimized LinkedIn profile. Discover effective strategies in our guide on

optimizing your LinkedIn profile for Dubai

, enhancing your visibility to employers and peers in the UAE.
Networking Opportunities: LinkedIn allows you to connect with professionals in your desired industry, including those based in Dubai. This network can be invaluable for gaining insights into the Dubai employment market, learning about unadvertised job openings, and obtaining referrals.
Visibility to Employers: Many companies and recruiters in Dubai use LinkedIn a lot to find people for jobs. If you make your profile really good, use the right words, and show all your work experience, you have a better chance of them noticing you. When companies are hiring in Dubai
Showcasing Skills and Experience: Unlike a traditional resume, LinkedIn offers the space to elaborate on your skills, experiences, and achievements. You can also receive endorsements and recommendations from colleagues, adding credibility to your profile.
Access to Job Listings: LinkedIn simplifies your job hunt in Dubai with its extensive job listings and direct application feature. For guidance on leveraging this platform to secure employment in the UAE, explore our insights on

how to use LinkedIn to find a job in Dubai

.
Targeted Job Application Strategy
When trying to get a job in Dubai, make sure your applications align with your qualifications. Engage with Dubai recruitment agencies and target job openings in Dubai that are a good match for your abilities. Focus your efforts on those sectors that have the best chances of opportunities. Seek out the most suitable job opportunities in Dubai where you have potential for growth and success.
Employ Dubai-specific job search strategies, making connections with recruiting firms. Explore job fairs and online employment platforms. Secure a position in Dubai by concentrating on roles that fit well with your skillset, Don't apply to jobs that aren't a good fit for your skills and qualifications
The Best Time to Find a Job in Dubai
The optimal period for job hunting in Dubai is from October to March, a time when the recruitment and employment markets are bustling with opportunities. While the job market in Dubai remains active throughout the year, hiring activity tends to slow down as summer approaches, primarily due to extreme weather conditions.
Additionally, during Ramadan, recruitment activity usually experiences a lull. For a better understanding of how Ramadan impacts daily life and work in Dubai, including the job market, refer to our Expat Guide to Ramadan in Dubai
Job Interview Process to Get a Job in Dubai: Key Strategies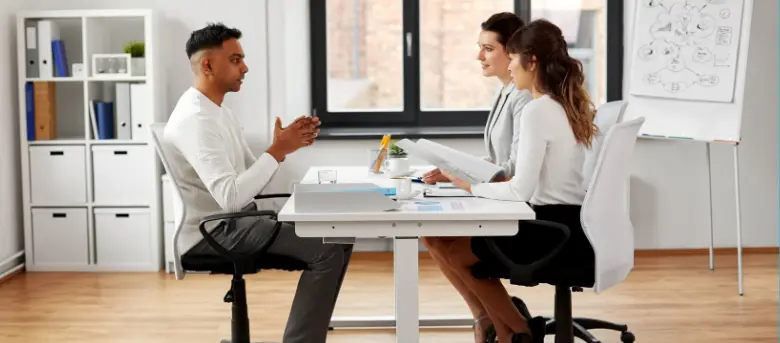 The job interview process in Dubai is a critical step towards securing employment in this vibrant and competitive employment market. Understanding and navigating this process effectively can greatly enhance your chances of finding a suitable job. Here's a detailed guide on the job interview process to find a job in Dubai:
Preparing for the Interview
Understanding the Job Description
Key Responsibilities: Review the job listing to understand the core responsibilities and expectations.
Required Skills and Qualifications: Identify the specific skills and qualifications mentioned and think of examples from your past experiences that demonstrate these abilities.
Researching the Company
Background and Culture: Understand the company's history, culture, and values.
Products/Services: Be knowledgeable about what the company offers.
Industry Position: Know the company's position in the market and its main competitors.
Preparing Your CV and Documents
Updated CV: Ensure your CV is up-to-date and tailored to the job you are applying for.
Portfolio/Work Samples: If applicable, prepare a portfolio or samples of your work to showcase during the interview.
Mock Interviews
Practice Common Questions: Practice answers to common interview questions.
Body Language and Tone: Pay attention to non-verbal cues and practice maintaining a confident, professional demeanour.
Identify Key Personnel
Leadership Team: Know about the company's leadership, their background, and their vision for the company.
Your Interviewer: If you know who will be interviewing you, research their professional background. This can help you build rapport during the interview.
The Interview Process for Jobs Available in Dubai
Documents: Bring copies of your CV, a list of references, and any other requested documents.
First Impression: Greet your interviewer with a firm handshake (if culturally appropriate) and a friendly smile.
Be Attentive and Engaging: Listen carefully to questions and engage with the interviewer through nodding and eye contact.
Insights into Dubai's Job Interview Etiquette
Job interviews in Dubai can be unique, reflecting the local culture and business practices. Dress conservatively and professionally, arrive on time, and show respect in your communication and body language. Be prepared to discuss your experience in a global context and show your cultural adaptability and understanding of the local business landscape.
Common Interview Questions and How to Answer Them
Expect questions in interviews that cover not only your professional experience but also how you navigate particular work scenarios, especially relevant to Dubai's diverse market. For insights on commonly asked questions and effective responses, visit our guide on common job interview questions and answers in Dubai.
Tailoring Your Responses
STAR Technique: Prepare answers using the Situation, Task, Action, Result (STAR) format for competency-based questions.
Align with the Company's Needs: Customize your examples to align with the company's goals and the job role.
Post-Interview Strategies
Follow-Up Etiquettes in Dubai
After the interview, timely and polite follow-up is key. Send a thank-you email or note expressing your gratitude for the opportunity and reiterating your interest in the role. This demonstrates your professionalism and keen interest in working with the organization.
Navigating Job Offers and Employment Contracts in Dubai
Upon receiving a job offer in Dubai, it's crucial to thoroughly examine the labour contract. Focus on key aspects like the salary package, benefits, working hours, and termination conditions, keeping in mind UAE's employment laws. To fully understand the legal implications and safeguard your rights, consider obtaining legal advice.
This ensures the contract aligns with your needs and expectations. Additionally, for effective strategies on salary negotiation and contract terms in Dubai, refer to our guide on salary negotiation tips for jobs in Dubai. Adopting these approaches can significantly boost your prospects of successful job placement and a smooth start in your new position.
Understanding the Visa Process for Working in Dubai
For foreigners, understanding the visa process is crucial. Ensure you have the correct documentation and understand the legal requirements for working in Dubai. Obtaining a work visa is crucial for working in UAE. There are mainly two kinds of visas: work visas and tourist visas. The work visa, sponsored by your employer, needs to be approved by the Directorate of Residency and Foreigners Affairs.
You must have a few important documents like your passport, educational certificates, and a letter offering you a job. After arriving in Dubai, further steps like you'll also have to get a blood test, medical testing done, and applying for an Emirates ID are needed. This visa links directly to your job, and losing your job means losing your visa status. For a detailed understanding of this process, see our guide on the UAE Standard Work Visa.
On the other hand, a visit visa or a UAE Job Seeker visa, typically valid for 30 to 90 days, is suitable for those exploring job opportunities as you are already in the country you'll get a better idea of the UAE market. Many companies prefer candidates who remain in the UAE in the job search process. it is not uncommon for your job search to take six months. Some people find it quick also. You need to be prepared for it.
It's essential to transition from a visit to an employment visa upon securing a job to ensure legal compliance. Understanding these processes is vital for a smooth transition to working in Dubai.
How to Get a Top Dubai Job: Your Path to Success to Land a Job
Dubai offers a world of opportunities, but to land a job requires understanding the market, preparing effectively, and navigating the application process skillfully. With determination and the right approach, your dream Job in Dubai is within reach. Remember:
Research the market and understand visa requirements.
Tailor your CV and LinkedIn profile to Dubai's standards.
Utilize various job search strategies and ace your interviews.
Understand employment contracts and adapt to the local culture.
Embrace the challenge, and you could soon be on your way to a rewarding career in the vibrant city of Dubai.