Are you looking to explore job opportunities in the UAE? The UAE job seeker visa could be your golden ticket. In 2022, the UAE government introduced a new visa which came into effect on October 3rd making it easier for job seekers to enter the country and search for new job opportunities.
This article will delve into everything you need to know about the UAE job seeker visa, its benefits, and how to apply. Whether you're a recent graduate or a seasoned professional, this guide is an invaluable resource for starting your job hunt in Dubai or any other emirate. Read on to discover why this visa may be the breakthrough you need in your career journey.
Understanding the Job Seeker Visa and its benefits in 2023
What is the UAE Job Seeker Visa?
The job seeker visa is a new visa introduced by the UAE government specifically for skilled professionals to explore job opportunities within the country. This initiative is part of one of the biggest shake-ups in the UAE's immigration policy, aiming to attract skilled professionals from across the globe. The visa allows you to stay in UAE and find employment without requiring a sponsor or employer.
Purpose of the Job Seeker Visa:
The Job Seeker Dubai Visa is designed with the primary purpose of fostering the United Arab Emirates' economy by attracting skilled professionals. It caters to the following objectives:
Enhancing Workforce Quality: To elevate the talent pool within the country by allowing highly educated and skilled individuals to explore new job opportunities without a sponsor
Supporting Economic Diversification: Aiding the UAE's strategic shift towards a more diversified economy that is less reliant on oil revenues by attracting professionals in various sectors.
Promoting Employment Flexibility: Providing a platform for employers to tap into an international workforce readily available within the country.
Facilitating Global Competitiveness: Ensuring the UAE remains a competitive player on the world stage by injecting global expertise into the local market.
Benefits of Jobseeker Visa
Enhanced Accessibility to the UAE Job Market: The visa provides direct access to the job market, attracting young talent to explore and apply for jobs across various emirates within the UAE.
Longer Duration for Job Search: It offers a more extended period, typically either 60, 90, or 120 days, giving job seekers ample time to find suitable employment.
No Sponsorship Requirement: Unlike other work visas, the JobSeeker Visa does not require candidates to have a sponsor or employer in the UAE to apply, which simplifies the entry process.
Streamlined Application Process: The application can often be completed online, with clear guidelines and support available, making it less cumbersome than other immigration processes.
Opportunity to Explore the Market In-Person: Job seekers can attend interviews, network, and engage with potential employers face-to-face, which can significantly increase their chances of employment.
Facilitates Transition to Work Visa: Once employment is secured, transitioning from a Job Seeker Visa to a work visa is typically straightforward, which provides a seamless transition for new employees.
Increased Chances of Finding the Right Job: Being in the country allows job seekers to get a better sense of the work culture and environment, ensuring a good fit before committing to a position.
Access to Workshops and Job Fairs: Visa holders may have the opportunity to participate in job fairs, workshops, and seminars, which can provide valuable insights and connections.
Considerations:
It is a single-entry visa, which means once you exit the UAE, the visa will be invalid for re-entry unless a new application is made.
Job seekers must be aware of their visa expiration date and have a clear plan for their employment opportunities.
It's advised to have sufficient funds to cover living expenses during the stay.
Understanding local employment laws and regulations is crucial to ensure compliance and avoid any legal issues.
Understanding New Visa Rules For the Job Seeker Visa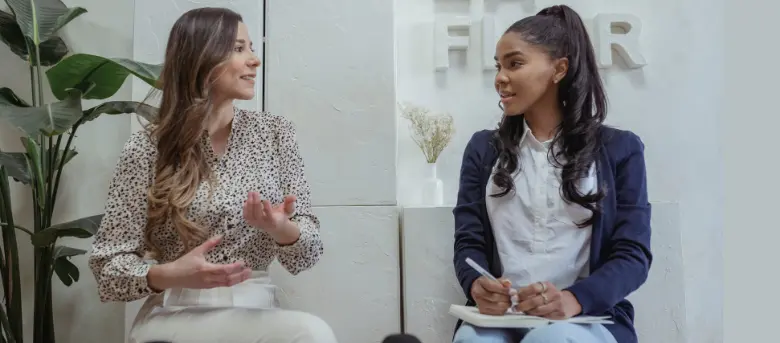 Eligibility to apply for job seeker visit visa
The eligibility for this Visa is designed to align with the country's economic goals and the job market's demand for high-caliber professionals. With the right mix of age, educational background, and professional experience, professionals can utilize this visa to embark on a promising career journey in the UAE.
The Job Seeker Visa is available to individuals who are classified in the first, second, or third skill level, as per the Ministry of Human Resources and Emiratisation.
Must have graduated from the top 500 universities in the world, recognized by the UAE's Ministry of Education (MOE),
Applicants for this visa are not mandated to have a sponsor or a host within the UAE.
The application must be submitted within two years of the graduation date.
A bachelor's degree is the minimum educational requirement for eligibility.
Documents Required For Visa Application:
A coloured passport-sized photo
A copy of the passport.
An attested qualification certificate.
Health insurance that's valid in the UAE.
A statement of your bank account.
A ticket for a return flight to ensure departure if a job is not secured.
Application Process:
The UAE has streamlined the job-seeking process by offering an online visa application through the General Directorate of Residency and Foreigners Affairs (GDRFA) Dubai's website.
Expatriates already within UAE borders can take advantage of in-person applications at Ameer Service Centers, enhancing convenience and accessibility.
Visa cost
The visa is available for 60 days, 90 days, or 120 days.
For a 60-day visa AED 1,495
For a 90-day visa AED 1,655
AED 1,815 for a 120-day visa.
According to the Federal Authority for Identity, Citizenship, Customs, and Ports Security's website, applying for a job seeker visa in the UAE requires a refundable security deposit of AED 1,025.
This visa is an opportunity for job seekers worldwide to pursue diverse career opportunities in the UAE's dynamic and growing market.
FAQs for UAE Job Seeker Visa
Can I get a job seeker visa in the UAE?
The UAE job seeker visa, launched in 2023, is a new visa category enabling aspiring professionals to look for a job in the Emirates without a local sponsor. This visa grants a 60 or 120-day stay to explore employment prospects. Applicants must demonstrate their credentials, aligning with the UAE's strategic intent to attract young, skilled talent.
Eligibility depends on meeting certain requirements, such as educational qualifications from accredited universities. Prospective jobseekers can apply for this visa online and are expected to have a clear plan for their job search upon arrival in the UAE.
How much is the new Job Seeker Visa in UAE?
As mentioned earlier, the UAE offers various durations for this visa type, each with a specific cost. For a 60-day stay, the visa fee is AED 1,495; for 90 days, it's priced at AED 1,655; and for those seeking a longer duration of 120 days, the cost is AED 1,815. Included in these fees is a refundable security deposit of AED 1,025, which is returned upon the condition of not violating the visa terms. These comprehensive fees are part of the UAE's efforts to attract skilled workers and ease the process of seeking employment within the country.
Conclusion and Key Takeaways for Dubai JobSeeker Visa in UAE
This visa is a gateway for skilled individuals worldwide to contribute to and benefit from the UAE's diverse economic landscape.
The UAE Job Seeker Visa is designed to simplify the process of seeking employment in the UAE.
Eligibility for the visa requires meeting specific educational or professional criteria.
The visa application process is straightforward and can be completed online.
Costs associated with the visa should be considered in advance.
Job seekers should be aware of the visa's validity and use the time effectively.
The UAE job market is rich with opportunities for qualified professionals.
By understanding the intricacies of the visa process and the job market, applicants can significantly enhance their prospects of securing employment in the UAE.