Are you interested in a career in the dynamic and lucrative real estate industry of Dubai, UAE? Becoming a real estate agent in Dubai is an exciting prospect, but it also requires a thorough understanding of the market, licensing requirements, and the skills necessary to succeed in this competitive field. In this detailed guide, we'll explore the steps, qualifications, and tips to help you become a successful realtor in the UAE
Understanding the Dubai Real Estate Market
Before diving into the specifics of a realtor in Dubai, let's first understand the real estate market in this bustling emirate. Dubai is renowned for its rapid growth and ever-evolving landscape. With a plethora of opportunities and some of the world's most expensive assets, it's an attractive market for aspiring real estate professionals.
What Does a Real Estate Agent in Dubai Do?
A realtor in Dubai is a crucial link between buyers, sellers, and renters. They help people find their dream homes, secure properties, and negotiate deals. Successful real estate professionals in Dubai build a strong reputation for themselves, earn a good amount of commission, and often deal with high-net-worth clients.
Real Estate Regulatory Agency (RERA)
RERA, the Real Estate Regulatory Agency, plays a pivotal role in regulating the real estate domain in Dubai. This government body ensures that real estate transactions are conducted transparently and fairly. Understanding RERA's guidelines is essential for anyone aiming to work in the Dubai real estate industry.
Steps to Becoming a Real Estate Agent in Dubai
Becoming a real estate agent in Dubai can be a lucrative and rewarding career choice, but it requires dedication, hard work, and a good understanding of the market. To guide you through this journey, let's break it down into a step-by-step process
How to Obtain a Realtor's License in Dubai
To start your career as a real estate agent in Dubai, the first step is to obtain a realtor's license. This license is issued by the Dubai Land Department and is a legal requirement to practice as a real estate agent. Obtaining a real estate agent's license is a mandatory requirement to work in the industry. This process has many layers, and you must be prepared to navigate them. Here's a step-by-step guide to provide you with the necessary information:
To apply for a real estate agent license in Dubai, you must:
Be at least 21 years old: To become a licensed real estate agent, you must meet the age requirement, ensuring you are at least 21 years old.
Complete certified training for real estate brokers: The vital step is to complete your real estate training, which is provided by the Dubai Real Estate Institute (DREI). The comprehensive four-day course, known as 'Certified Training for Real Estate Brokers,' is your gateway to understanding Dubai's real estate laws and processes. Endorsed by the Real Estate Regulatory Agency (RERA), a regulatory division of the Dubai Land Department (DLD), this course covers essential topics such as the code of ethics, sale processes, and the history of Dubai's real estate industry, among other core modules. You can choose to take this training either online or in person at RERA's agent registration training centre at the Dubai Land Department. To enrol in the course, you'll need your Emirates ID and residency visa. The total cost of the training is AED 3,000.
Sign up for the licensing examination (RERA Exam): Upon completing the four-day training, the next significant milestone is to appear for the RERA exam. Successfully passing this written registration exam is mandatory to obtain your broker card and official realtor license. The exam fee for candidates with a bachelor's degree is AED 3,200, while those without a bachelor's degree need to pay AED 6,300.
Submit your application: Clearing the RERA exam marks your entry into Dubai's real estate business and enables you to start your professional practice as a real estate agent. When applying for your license, you must also submit a certificate of good conduct issued by the local police ensuring your trustworthiness. Once you submit your application, you can expect to receive your license and broker card. The Economic Department will issue it within one or two days after you submit it. Remember to renew your real estate license it's essential, and it should be done one month before its expiration date.
Obtain a Residency Visa: If you're an expatriate and not a uae citizen, in order to work as a real estate agent, it is imperative to get a residency visa and Emirates ID. This visa grants you the ability to reside and work in Dubai for an extended period. There are two primary methods of obtaining a residency permit:
1. Employer Sponsorship: If you decide to join a real estate company in Dubai as a real estate broker, your employer can act as your sponsor for a residency permit.
2. Spousal Sponsorship: Alternatively, if your spouse is already employed in the UAE and possesses a work permit, they have the ability to sponsor your residency visa and you can work as a freelance real estate agent.
License Issuance: If all requirements are met and there are no penalties by the issuing authority, you will receive your real estate agent's license within the due date.
Building Your Career as a Realtor in Dubai
Once you've obtained your real estate agent's license, you're ready to start your career. Working as a real estate agent in Dubai offers numerous benefits, including high earning potential and access to a diverse clientele. Whether you choose to work as an independent contractor on a commission-only basis or join a reputable agency, you'll have the opportunity to deal with some of the most expensive assets in the market.
What Makes a Successful Real Estate Agent?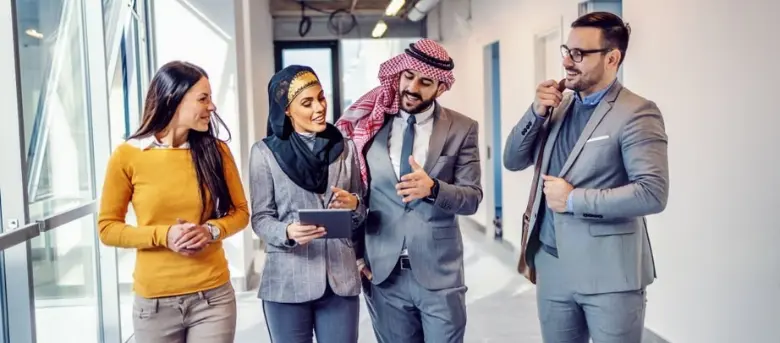 Becoming a real estate agent is just the first step. To succeed in this highly competitive industry, you need to develop a unique set of skills and qualities that set you apart. Here are some key elements to becoming one of the highly regarded real estate agents:
Good Communication Skills: Effective communication is essential in real estate. You must be able to listen to your client's needs and communicate clearly and persuasively.
Build a Good Reputation: Your reputation in the industry matters. Building a strong, positive reputation will help you gain trust and credibility.
Negotiation Skills: Real estate transactions often involve negotiations. Being an adept negotiator can make a significant difference in closing deals successfully.
Market Knowledge: Before applying for a job in Dubai, it's essential to equip yourself with a profound understanding of the industry. Familiarize yourself with how the industry operates, key players, processes, licenses, and contracts.
Customer Service: Providing excellent customer service is key to retaining clients and receiving referrals. Happy clients are more likely to recommend your services to others.
Good Amount of Commission: in Dubai earn commissions based on their sales. A successful agent can make a good income, but it's essential to manage your finances wisely.
Build a Strong Network: Building and maintaining a network of contacts, including property developers, investors, and fellow agents, can open doors to new opportunities.
Embrace Technology: Utilize technology and digital platforms to reach a wider audience and streamline your operations.
Dubai's Thriving Real Estate Market
The real estate market of the UAE is known for its opulence, diversity, and innovation. The city's real estate industry has experienced rapid growth and is considered one of the most expensive markets in the world.
Here are some key factors that make Dubai's real estate market stand out:
Expensive Assets in the Market: Dubai's real estate boasts some of the most luxurious and expensive properties in the world. From stunning villas on artificial islands to sky-high penthouses, you'll find it all here.
Diverse Market: It offers properties catering to different tastes and budgets. Whether you're looking for a modern apartment in the heart of the city or a serene villa by the beach, Dubai has it all.
Global Investment Hub: Dubai attracts investors and homebuyers from around the world. Its strategic location, business-friendly policies, and impressive infrastructure make it a global investment hub.
Dubai's cosmopolitan environment means you'll meet with a diverse range of clients. You must adapt to various preferences, languages, and cultural backgrounds, making effective communication and interpersonal skills vital.
Innovative Architecture: Dubai is renowned for its architectural marvels, with iconic structures like the Burj Khalifa and the Palm Jumeirah. The city's skyline is constantly evolving.
Economic Stability: The emirate's economic stability and strong regulatory environment make it an attractive destination for real estate investment.
Steady Demand: Despite market fluctuations, there is always a demand for properties in Dubai, driven by a growing population, tourism, and business opportunities.
Real estate agencies in Dubai
If you are looking to work as a realtor in the UAE, here are some of the best real estate brokerage that you may consider for employment
Better Homes LLC: Better Homes is one of the largest and most well-known agencies in the UAE, offering a wide range of property services.
Chestertons: Chestertons is an international agency with a strong presence in the UAE, particularly in Dubai.
Engel & Völkers: Engel & Völkers is a globally recognized agency with a presence in key locations in the UAE.
Hamptons International: Hamptons International is known for its real estate services in Dubai and Abu Dhabi.
Knight Frank: Knight Frank is a global property consultancy firm with a presence in Dubai and other UAE cities.
LuxuryProperty.com: This agency specializes in luxury real estate in Dubai and is known for high-end properties.
Gulf Sotheby's International Realty: A subsidiary of the globally renowned Sotheby's International Realty, this agency focuses on luxury real estate in Dubai.
Dubai Sotheby's International Realty: Another Sotheby's International Realty subsidiary, this agency specializes in high-end properties.
CORE Real Estate: CORE is a boutique real estate agency that operates in Dubai and focuses on various aspects of the real estate market.
Damac Properties: It is a well-known and reputable real estate developer in the United Arab Emirates, particularly in Dubai. While they are primarily a property developer, they also employ agents for sales and leasing activities related to their projects.
Please keep in mind that the real estate job market can be competitive, and the right agency for you will depend on factors such as your experience, specialization, and location preferences. Be sure to research these agencies, check for current job openings, and reach out to them directly for potential career opportunities
Job opportunities in the Real Estate Market in UAE
In the United Arab Emirates (UAE), the real estate domain offers various career paths and designations, each with its own set of responsibilities and salary ranges.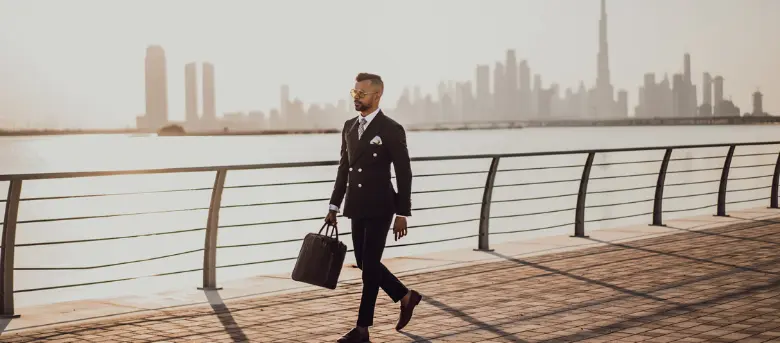 Real Estate Agent:
Job Description: Real estate assists clients in buying, selling, or leasing properties. They evaluate clients' needs, provide property listings, and negotiate transactions.
Salary Range: Entry-level real estate typically earns a base salary of around AED 60,000 to 100,000 annually.
Real Estate Broker:
Job Description: They have more experience and often manage teams of agents. They oversee real estate transactions, provide guidance, and may operate their own firms with broker licenses.
Salary Range: They can earn base salaries ranging from AED 100,000 to 200,000.
Real Estate Sales Manager:
Job Description: Sales managers in real estate lead and support teams of agents. They set sales goals, monitor performance, and manage operations.
Salary Range: Real estate sales managers may earn around AED 120,000 to 250,000 per year.
Property Consultant:
Job Description: Property consultants specialize in high-end properties and work closely with clients to understand their unique requirements.
Salary Range: Annual base salaries for property consultants with experience can range from AED 150,000 to 300,000 or more.
Commercial Real Estate Broker:
Job Description: They focus on properties like office spaces and retail properties. They assist clients with buying, selling, or leasing commercial real estate.
Salary Range: They may earn between AED 60,000 to 200,000 per year.
Real Estate Investment Advisor:
Job Description: Investment advisors provide expert advice on real estate investments, such as managing real estate portfolios and making investment recommendations.
Salary Range: Real estate investment advisors may earn annual salaries ranging from AED 100,000 to 300,000
Property Manager:
Job Description: Property managers oversee rental properties, handling responsibilities like tenant relations, maintenance, and rent collection.
Salary Range: Property managers can earn annual salaries from AED 80,000 to 200,000 or more.
Real Estate Analyst:
Job Description: Real estate analysts assess market data, conduct feasibility studies, and provide data-driven insights to inform investment decisions.
Salary Range: Real estate analysts may earn salaries ranging from AED 90,000 to 200,000 or more.
Real Estate Marketing Specialist:
Job Description: Marketing specialists focus on promoting properties and real estate services through various channels, including digital marketing and traditional advertising.
Salary Range: Real estate marketing specialists may earn around AED 80,000 to 150,000 per year.
Real Estate Consultant:
Job Description: Real estate consultants provide expert advice on various aspects of the industry, such as market trends, investment strategies, and property management.
Salary Range: Real estate consultants in the UAE may earn salaries between AED 70,000 and 150,000 or more, depending on their specialization and experience.
Please note that these salary ranges are approximate and can vary based on location, specific brokerage, and other factors. Additionally, real estate professionals in the UAE often have the potential to earn commissions, bonuses, and other incentives on top of their base salaries.
Pros and cons of working in real estate in Dubai:
Becoming a realtor offers a multitude of advantages that can positively impact both your personal and professional life. Understanding these benefits can help you assess whether this career aligns with your goals and aspirations. Here are some of the key advantages of working as a realtor
Pros:
Unlimited Earning Potential: Becoming a realtor offers a remarkable advantage – the potential for unlimited income. Agents operate on a commission-based model, which means there is no predetermined cap on their earnings. Typically, agents receive a commission of around 2.5% to 3% of a property's sale price.
Flexibility: They can often set their own schedules, allowing for a better work-life balance and personal time management.
Independence: They have the autonomy to make decisions and manage their business independently, fostering a sense of ownership over their work.
Diverse Clientele: Working with a diverse range of clients from different backgrounds can be culturally enriching and personally fulfilling.
Continuous Learning: The dynamic nature of the industry requires agents to stay informed about market trends, regulations, and technology, offering opportunities for personal and professional growth.
Cons:
Although there are numerous advantages to pursuing a career as a realtor, it's equally important to evaluate the potential drawbacks. This balanced assessment is essential for making an informed decision about entering this profession. You should take into account the following disadvantages.
Irregular Income: Income is often irregular and may not be consistent, making financial planning and stability a challenge.
Competitive Field: The real estate domain is highly competitive, and success often requires significant effort and time to establish a client base.
Initial Investment: They may face initial expenses for licensing, marketing, and other costs before earning substantial income.
Market Fluctuations: Real estate markets can be subject to economic fluctuations, which can affect an agent's income and job stability.
High Expectations and Stress: Clients often have high expectations, and real estate transactions can be emotionally charged, resulting in stress and pressure to meet their needs.
Longer working hours: Agents often work beyond a weekday, adjusting schedules to accommodate clients. This can include weekday evenings and weekends, potentially impacting personal life and family time.
Frequently Asked Questions
How do real estate agents get paid in the UAE?
Professionals working in Dubai in the real estate industry, typically receive compensation through a commission-based structure. Their earnings are tied to successful property transactions, with a typical commission rate ranging from 2.5% to 3% of the property's sale price. Agent's income usually comes from performance-based bonuses, particularly for surpassing sales targets and exceptional service. This commission system provides financial motivation and income opportunities in the dynamic real estate market.
Do you need a license to work in real estate in Dubai?
Yes, a license is required to work in real estate in uae. The RERA mandates that individuals must obtain the necessary license to legally practice real estate in the emirate. This license ensures compliance with regulations and professional standards, allowing individuals to engage in property transactions within the legal framework of Dubai's real estate industry.
Is real estate a good career in UAE?
Real estate can be a promising career in the UAE, but its suitability varies for individuals. The thriving market offers significant income potential, flexibility, and opportunities for personal and professional growth. However, it's highly competitive, subject to market fluctuations, and demands hard work. Success depends on one's skills, determination, and adaptability to a dynamic industry. Prospective agents should carefully weigh the benefits and challenges to determine if it align with their career goals and lifestyle.
How to start real estate work in Dubai?
To begin a career in real estate, follow these steps:
Eligibility: Ensure you meet the eligibility criteria, such as being at least 21 years old and possessing a valid residency visa in Dubai.
Training: Enroll in a certified training course for real estate agents. The Dubai Real Estate Institute provides suitable programs.
Licensing: Pass the RERA exam and apply for a real estate license through the Dubai Land Department.
Certificate of Good Conduct: Obtain a certificate of good conduct from the Dubai Police.
Work Visa: Either secure a work visa or obtain a visa sponsored by your spouse if required.
Employment: Find a job with a real estate agency or start your own business.
RERA Registration: Sign up for the licensing and registration system with RERA.
Market Knowledge: Gain in-depth knowledge of the Dubai real estate market, regulations, and local trends.
Build a Reputation: Build a good reputation through excellent service, ethical practices, and good communication skills.
Network: Establish a network of clients and industry contacts to jumpstart your career.
Starting a career and becoming a successful real estate agent requires a blend of qualifications, professional development, and networking to succeed in this dynamic market.
Conclusion
To sum it up, embarking on a career as a realtor in Dubai presents a world of promise in a thriving market where substantial income is within reach. Crucially, securing a license through the RERA is the first step. Building a robust network and deepening your knowledge of the local real estate landscape are equally pivotal takeaways from this guide.
The path to success may demand hard work, adaptability, and an unwavering commitment to excellence, but the rewards are worth the effort. Dubai's dynamic and competitive real estate sector offers ample opportunities for financial gains and personal growth. While challenges may arise, the potential for a rewarding and financially motivating career makes it an appealing choice for individuals with a genuine passion for the real estate industry in this vibrant emirate.