Dubai, often dubbed the "City of Gold," is a financial hub in the United Arab Emirates (UAE). It is home to a thriving business sector, a rapidly growing economy, and a multitude of multinational corporations. These factors and a tax-free environment make Dubai an attractive destination.
In 2023, Dubai's finance and accounting sector continues to flourish, offering a plethora of job opportunities for both experienced and newcomer applicants to work with large organizations. With its strategic location bridging the gap between the East and the West, Dubai's finance domain plays a pivotal role in the global economy.
Overview of why Dubai is a Hotspot for Accountants?
Dubai, often referred to as the "City of Dreams," has emerged as a sizzling hotspot worldwide. What sets Dubai apart and makes it an irresistible destination for accountants? Let's delve into the captivating factors that have put this glittering emirate on the map for financial professionals.
A. Why Dubai is an attractive destination for accountants
1. Economic Prosperity
Dubai is synonymous with economic prosperity. Its strategic location between Europe, Asia, and Africa has made it a global business epicentre. The city's relentless growth and development have attracted multinational corporations, leading to an ever-expanding job market for accountants.
2. Tax-Free
One of the most alluring aspects of Dubai is its tax-free status. The UAE imposes no personal income tax on its residents. This means that a significant portion of your hard-earned income stays firmly in your pocket.
3. Booming Business Scene
Dubai's business landscape is as diverse as it is dynamic. From bustling financial districts to ambitious startups and everything in between, the opportunities for auditors are boundless. Whether you prefer corporate giants or entrepreneurial ventures, Dubai has it all.
4. Global Connectivity
Dubai is a global connectivity hub, with one of the world's busiest international airports. This accessibility opens doors to countless international opportunities for accountants looking to work with clients and partners from around the globe.
5. Unmatched Lifestyle
Beyond the professional realm, Dubai offers an unmatched lifestyle. Pristine beaches, world-class dining, luxury shopping, and iconic landmarks create a work-life balance that's hard to match elsewhere.
Now that we've explored why Dubai is a dream destination, let's dive into the fascinating trends currently shaping the accounting job market in this vibrant city.
B. Current Trends in Dubai's Accounting Job Market
Dubai's accounting job market is not just growing; it's evolving. To succeed in this competitive landscape, you need to stay ahead of the curve and compile with the latest technology.
Technology Integration
Dubai is embracing financial technology (FinTech) at a breakneck pace. Candidates with expertise in FinTech, data analytics, and automation are in high demand. Businesses are keen to optimize processes and enhance financial insights through technology.
Regulatory Changes
Dubai is vigilant about maintaining a transparent and compliant financial ecosystem. Candidates who provide an in-depth understanding of local and international regulations are sought after. Keeping up with regulatory changes is crucial in this environment.
Sustainability and CSR
Sustainability and Corporate Social Responsibility (CSR) have gained significant importance in Dubai's business culture. Candidates with expertise in sustainability reporting and ethical financial practices are becoming increasingly valuable.
Niche Specializations
Accountants who specialize in niche areas such as forensic accounting, Islamic finance, or VAT compliance are carving out unique career paths in Dubai. These specialized skills cater to specific industry needs.
In conclusion, to get a job in Dubai's accounting industry, staying attuned to trends like technology integration, regulatory changes, sustainability, and niche specializations is the key to unlocking a world of opportunities in this extraordinary city.
Understanding the Role of an Accountant in Dubai
Employees in Dubai play a crucial role in ensuring the financial health and compliance of businesses operating in the emirate. Their responsibilities encompass a wide range of financial tasks, including financial reporting, audit, budgeting, and taxation.
A. What are the key responsibilities of accountant jobs in Dubai?
Accountants in Dubai don't just crunch numbers; they play a multifaceted job in the thriving emirate's economic landscape. Let's explore the key responsibilities that define their dynamic profession and uncover how their job varies across different domains and industries.
Key Responsibilities of Accountants in Dubai
Financial Management: Central to the responsibilities of professionals in this field is overseeing financial management. They are tasked with maintaining precise financial records, monitoring financial transactions, and guaranteeing compliance with both local and global accounting standards.
Budgeting and Forecasting: Individuals in this profession play a pivotal role in crafting budgets and financial forecasts. These forecasts provide organizations with the necessary guidance to make informed decisions and establish financial objectives.
Audit and Assurance: They are engaged in conducting both internal and external audits to evaluate financial integrity and adherence to regulatory requirements. Through these assessments, valuable insights are provided to enhance financial practices.
Taxation: Effectively managing taxation matters is a critical element of their work. They ensure that organizations adhere to tax laws, optimize tax strategies, and minimize tax liabilities.
Financial Reporting: These professionals are responsible for the preparation of comprehensive financial statements, including balance sheets, income statements, and cash flow reports. These reports offer stakeholders a thorough understanding of an organization's financial well-being.
Risk Management: Identifying and mitigating financial risks is an inherent part of their responsibilities. They analyze potential risks and develop strategies to safeguard the financial stability of organizations.
Compliance and Regulations: Being informed of local and international financial regulations is imperative. They ensure that organizations are in compliance with these regulations to prevent legal complications.
Financial Analysis: They analyze financial data to provide understanding for decision-making. They assess financial performance, identify trends, and offer recommendations for improvement.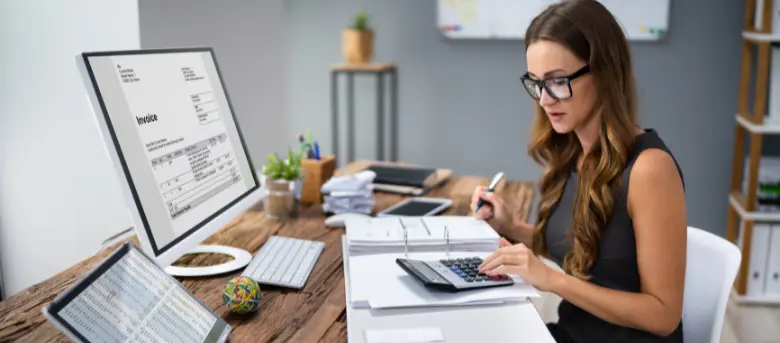 B. How does the role of an accountant differ in various industries within Dubai, UAE?
Dubai's accounting domain is highly adaptable, and tailored to meet the distinct demands of various industries:
Banking and Finance
Within the banking domain, professionals oversee intricate financial instruments, assess credit risk, and ensure adherence to regulatory standards. Their contribution is vital in upholding the financial stability of banks and financial institutions.
Real Estate
Individuals in the real estate sphere concentrate on tasks such as property valuation, rental income management, and financial strategizing for property development endeavours. They are also responsible for overseeing escrow accounts and guaranteeing compliance with real estate regulations.
Hospitality and Tourism
Within this domain, experts are responsible for budget management for hotels, restaurants, and tourism enterprises. They analyze income sources, control expenses, and optimize financial procedures to maximize profitability.
Healthcare
In healthcare organizations, individuals handle various responsibilities, including healthcare billing, processing insurance claims, and financial planning. Their duties also encompass ensuring compliance with healthcare regulations and the management of the financial aspects of medical facilities.
Oil and Gas
In the energy industry, professionals are engaged in managing substantial budgets, recognizing revenue, and controlling expenses. They serve as a pivotal component in monitoring financial performance within an industry characterized by significant investments.
Retail and E-commerce
Professionals in the retail and e-commerce domain direct their attention toward inventory management, pricing strategies, and sales analysis. They are instrumental in refining pricing structures and the efficient management of financial operations.
Navigating the Recruitment Process in Dubai For Accounting Jobs
Before you embark on your job search in Dubai, it's essential to understand what recruiters are looking for in candidates. Qualifications, at least two years of relevant experience, and a keen understanding of UAE's financial regulations are highly valued.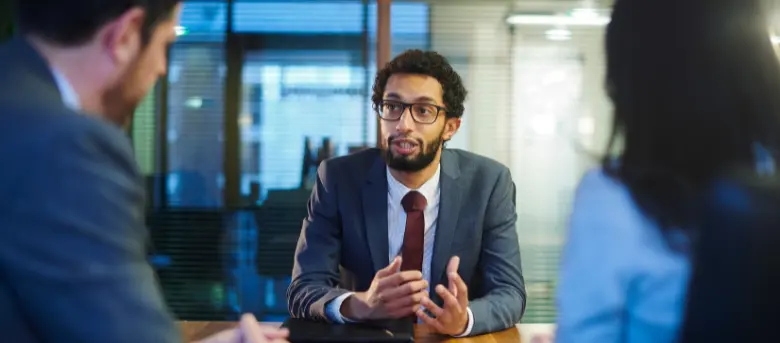 A. What qualifications and skills are hiring managers in Dubai looking for?
Dubai's bustling market offers enticing opportunities for accountants. To make a memorable impression on hiring managers, you need to equip yourself with the right qualifications and skills, craft an outstanding resume and cover letter, and master the art of applying for accounting positions online in Dubai. Let's embark on this journey to career success!
1. Education and Certification
Bachelor's Degree: A bachelor's degree in accounting or a related field is often a baseline requirement.
Professional Certificates: Earning a Certified Public Accountant (CPA), Chartered Accountant (CA), or Certified Management Accountant (CMA) certification can significantly enhance your prospects.
2. Industry Experience
Local Exposure: Hiring managers in Dubai appreciate candidates with prior experience in the UAE, as it demonstrates familiarity with local regulations.
Sector Knowledge: Depending on the industry, specialized knowledge in different fields such as real estate, healthcare, or finance can be an asset.
3. Language Proficiency
English: Being proficient in English is crucial, as it is the primary language of business in Dubai.
Arabic: While not always a requirement, knowledge of Arabic can set you apart, especially for client-facing positions.
4. Technical Skills
Accounting Software: Proficiency in software like SAP, Oracle, or QuickBooks is often expected.
Data Analytics: Skills in data analysis and using tools like Excel for financial modelling are highly sought after.
Taxation Knowledge: A deep understanding of UAE tax regulations is essential for many positions.
5. Soft Skills
Communication: Strong verbal and written communication skills are vital for interacting with clients and colleagues.
Analytical Thinking: The ability to analyze complex financial data and make informed decisions is critical.
Attention to Detail: Precision is key to ensure accurate financial reporting.
B. How to craft an efficient accounting and finance CV and cover letter?
Resume Tips
Clean Format: Keep your CV well-structured and easy to read. Use bullet points to highlight key accomplishments.
Customization: Tailor your CVs for each job application, emphasizing relevant qualifications and experience.
Achievements: Focus on quantifiable achievements, such as cost savings, revenue increases, or process improvements.
Skills Section: Include a dedicated section for your technical and soft skills.
Professional Summary: Start your cv with a compelling professional summary to grab the reader's attention.
Cover Letter Tips
Personalization: Address the cover letter to the hiring manager or HR representative by name if possible.
Express Enthusiasm: Convey your genuine interest in the specific position and company.
Skills Match: Align your qualifications and skills with the job requirements mentioned in the posting.
Storytelling: Use examples to illustrate how your skills and experience make you an ideal candidate.
Clarity and Conciseness: Keep your cover letter concise, ideally not exceeding one page.
C. How to apply for accounting jobs in Dubai?
Applying for Jobs Online:
Dubai's digital landscape provides a plethora of opportunities for candidates looking to make a career in the financial field:
Job Portals: Explore platforms like jobs-in-dubai.com, Bayt, and Indeed to discover current vacancies in Dubai. You can also create job alerts to stay updated on relevant job openings.
Company Websites: Visit the careers sections of company websites to submit your application directly to organizations you're interested in.
LinkedIn: Enhance your LinkedIn profile with relevant keywords and connect with professionals in the industry. Many employers actively recruit through this platform.
Recruitment Agencies: Establish connections with reputable recruitment agencies that specialize in finance. They can help match you with suitable positions.
Online Networking: Participate in online forums, groups, and communities related to finance in Dubai. Networking can lead to valuable job referrals.
Online Application Best Practices: When applying online, carefully follow the application guidelines, attach your customized resume and cover letter, and ensure your LinkedIn profile is kept current.
By blending your qualifications with a well-crafted application strategy and utilizing online resources effectively, you can enhance your prospects of securing a job offer in Dubai's dynamic financial landscape. 
Recruitment Agencies for Accountancy and Finance Jobs in Dubai
A. An overview of agencies that are experts in finance across the uae
If you're looking for the best job in this industry, agencies can be your guiding star. Let's dive into an overview of specialized agencies and discover how they can be instrumental in your job hunt to find an accounting position.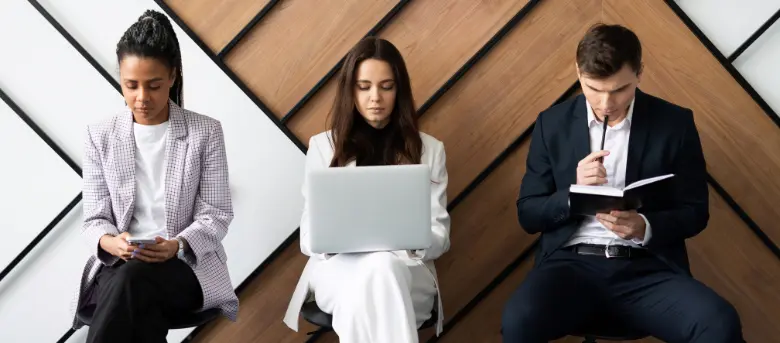 The Role of Specialized Agencies
Agencies specializing in finance and accounting recruitment serve as intermediaries between job seekers and companies. Their mission is to match talented professionals with the right opportunities, facilitating a seamless hiring process. Here's how they can assist you:
Industry Expertise: Specialized agencies have good knowledge of various job opportunities and firms in the UAE. They understand the specific qualifications, skills, and experience required for various positions in the local uae.
Extensive Network: These agencies have extensive networks and connections with top employers in the field. They often have exclusive access to job openings that may not be publicly advertised on online job portals.
Tailored Matching: Experts assess your qualifications, preferences, credentials, and career goals to match you with positions that align with your strengths and aspirations.
Streamlined Process: Agencies streamline the hiring process, helping you'd navigate through interviews, assessments, and negotiations with potential employers.
Market Insights: They provide valuable insights into markets, salary benchmarks, and industry-specific challenges, empowering you to make informed decisions.
B. Specialized Recruitment Agencies in Dubai
Dubai hosts many agencies catering specifically to this industry. Here are a few prominent ones:
BAC Middle East
BAC Middle East consultancy is specialized across diverse industries, with a significant presence in the UAE.
Robert Half
Robert Half, a global leader in specialized recruitment consultancy operates in Dubai, focusing on the financial market and related fields, offering comprehensive career services.
Charterhouse
Charterhouse is a prominent agency covering a wide spectrum of sectors, including positions related to financial and accounting functions, and maintains a strong presence in Dubai, offering customized job matching.
Hays Dubai
Hays is a reputable agency with a dedicated division in the financial field, connecting professionals with top-tier organizations in Dubai.
Michael Page
Michael Page is recognized for its recruitment services in Dubai, particularly in vacancies related to finance and related professions, delivering tailored career solutions.
C. How do Agencies Elevate Your Job Search?
Access to Exclusive Opportunities: Agencies often have access to job openings that aren't publicly advertised. By working with them, you gain access to a broader range of opportunities.
Expert Guidance: Their experienced consultants offer guidance on tailoring your resume, preparing for interviews, and negotiating salary packages, maximizing your chances of success.
Time Efficiency: Agencies save you time by matching you with positions that align with your qualifications and career goals, reducing the need for extensive job hunt
Market Insights: They provide insights into market conditions, salaries, and skill requirements, allowing you to make informed decisions about your career.
Confidentiality: If you're currently employed and seeking a new role discreetly, agencies can maintain your confidentiality during the job hunt
Specialized agencies in Dubai play a pivotal role in connecting finance professionals with the best job opportunities in the city. Their industry expertise, extensive networks, and personalized support can significantly enhance your job search experience and propel you toward a successful career in the heart of Dubai's bustling financial landscape.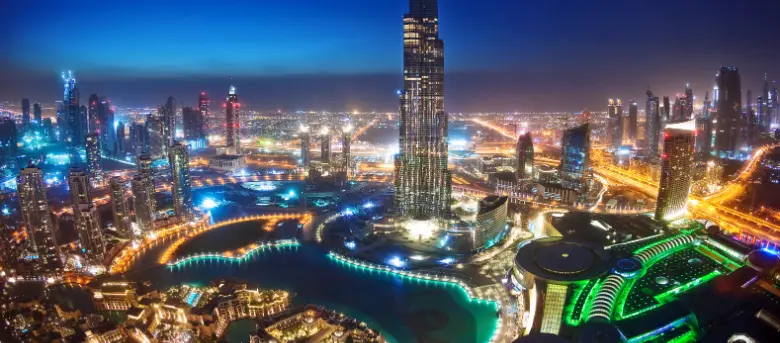 Salaries and Compensation Packages for Job Opportunities in Dubai
Dubai's allure as a global business hub extends to its lucrative compensation packages for accountant jobs in Dubai. Whether you're starting as an entry-level or aiming for a senior role, the best part is the city's financial landscape offers compelling remuneration and benefits, often varying with designations. Let's unveil what you can expect in terms of compensation in Dubai's accounting world.
Salaries and Compensation packages according to experience
A. Entry-Level Accountants
1. Accountant: Entry-level accountants can anticipate annual pay ranging from AED 4,000 to AED 8,000 monthly. These roles often include responsibilities like financial data entry, reconciliations, and supporting senior accountants.
2. Junior Accountant: Junior accountants typically earn in the range of AED 4,000 to AED 8,000 monthly. They focus on foundational accounting tasks and assisting senior team members.
B. Mid-Level Accountants
1. Senior Accountant: With 3 to 5 years of experience, senior accountants in Dubai can earn between AED 8,000 to AED 12,000 monthly They handle more complex financial tasks and may supervise junior staff.
2. Management Accountant: Management accountants, with a focus on financial planning and analysis, often earn ranging from AED 10,000 to AED 18,000 monthly
C. Senior Accountants and Specialists
1. Finance Manager: Experienced managers can earn from AED 20,000 to AED 35,000 monthly depending on the industry and company size.
2. Financial Controller: Financial controllers, responsible for overseeing financial operations, may earn wages exceeding AED 40,000 monthly with extensive experience.
3. Chartered Accountant (CA) or Certified Public Accountant (CPA): Holding prestigious certifications like CA or CPA can lead to higher pay, often exceeding AED 50,000 monthly
B. Allowance by Employers
Tax-Free Income: Dubai's tax-free status means you keep your entire salary, enhancing your take-home pay.
Housing Allowance: Many Companies offer housing allowances, significantly offsetting Dubai's housing costs.
Transportation Allowance: Some companies provide transportation allowances to cover commuting expenses.
Healthcare Coverage: Comprehensive healthcare coverage often extends to your family, ensuring access to quality medical services.
Education Allowance: Expatriates may receive allowances to support their children's schooling expenses, including tuition fees.
Annual Airfare: Contracts may include annual airfare allowances, facilitating travel to your home country.
End-of-Service Gratuity: As mandated by UAE labour law, end-of-service gratuity payments provide a substantial lump sum upon contract completion.
Job Interview Questions to help you find a Job in Dubai, UAE
When preparing for an accountant job interview, it's crucial to be cautious anticipate, and practice responses to common interview questions. Here are some typical questions you might encounter:
Can you tell us about your experience as an accountant? Provide an overview of your accounting career, emphasizing relevant roles and responsibilities.
What accounting software are you proficient in? Mention the software you have experience with, such as QuickBooks, SAP, Oracle, or others.
How do you ensure accuracy and precision in your work? Discuss your attention to detail, methods for double-checking data, and the importance of accuracy in accounting.
Can you explain your experience with financial statement preparation? Describe your involvement in preparing income statements, balance sheets, and cash flow statements.
How do you stay updated with accounting regulations and standards? Mention any professional development activities, such as attending seminars or maintaining relevant certifications.
Have you ever identified errors or discrepancies in financial records? How did you handle them? Share an example of a situation where you identified an error, explained how you resolved it, and the outcome.
Describe your experience with budgeting and forecasting. Talk about your involvement in creating budgets, forecasting financial performance, and tracking budget versus actuals.
What accounting principles and standards are you most familiar with? Highlight your knowledge of accounting principles, such as GAAP (Generally Accepted Accounting Principles) or IFRS (International Financial Reporting Standards).
Can you explain the importance of reconciling accounts and how you approach it? Explain the significance of reconciliation in identifying discrepancies and ensuring the accuracy of financial records.
Have you worked on any special projects or audits? Share details about any special projects, such as financial audits, process improvements, or cost-saving initiatives you've been involved in.
How do you communicate financial information to non-accounting colleagues? Discuss your ability to convey complex financial data in a clear and understandable manner to non-financial stakeholders.
What do you consider the most challenging aspect of accounting, and how do you overcome it? Reflect on a specific challenge you've faced and explain your problem-solving approach.
What certifications or qualifications do you hold? Mention any relevant certifications, such as CPA (Certified Public Accountant), CA (Chartered Accountant), or CMA (Certified Management Accountant).
Can you provide an example of a time when you improved a company's financial processes or controls? Describe a situation where you identified inefficiencies and implemented improvements in financial processes or controls.
How do you handle confidential financial information and maintain discretion? Emphasize your commitment to upholding confidentiality and protecting sensitive financial data.
Where do you see yourself in your accounting career in the next five years? Discuss your career aspirations and how they align with the position and company.
Conclusion
In summary, Dubai's professional landscape in the finance and accounting field presents a myriad of opportunities. With the allure of tax-free income, attractive benefits, and a diverse array of positions within the financial realm, your career outlook is exceptionally promising. Whether you possess seasoned expertise in finance, are a recent graduate embarking on your professional journey, or are an expatriate aspiring to leave your mark in this thriving global hub, Dubai holds opportunities tailored to your aspirations.
The key lies in harnessing your education, skills, and unwavering determination to secure your coveted position in this bustling metropolis. Don't let the chance slip away to become an integral part of Dubai's dynamic financial and business landscape. Explore the available roles, submit your applications, and embark on a fulfilling career journey that combines financial success with the vibrant energy of this world-class city. Your future in Dubai's finance and accounting domain eagerly awaits your arrival!