Welcome to the ultimate guide for freshers seeking Jobs in Dubai and the UAE. In this comprehensive guide, we will navigate the exciting landscape of job vacancies, job search strategies, salary expectations, and the dynamic job market in Dubai and the UAE. Whether you're a recent graduate or a young professional seeking a fresh start, this guide is your roadmap to success in the thriving job markets of the United Arab Emirates. Let's embark on this journey on How to find a fresher Job in Dubai as we uncover the best tips and insights to help you successfully find your dream job in this vibrant region.
Best Tips For Freshers To Successfully Find a Job in Dubai UAE
So, you're a fresh graduate or a newcomer to the UAE, excited about embarking on a new career journey in this dynamic, cosmopolitan land. The possibilities are endless, and the growth potential is exhilarating. But where do you begin? Well, the very first thing to do as a fresher to get that dream job is to assess yourself. Let's dive into why these steps are pivotal for your success:
1. Self-Assessment: Know Yourself
Self-assessment starts with introspection. It involves evaluating your qualifications and technical skills. This self-awareness helps you understand your unique strengths and weaknesses, which are fundamental to landing the right job.
Qualifications: What academic degrees or certifications do you hold? Recognizing your educational background is the foundation of your career journey.
Technical Skills: What technical skills are you proficient in? Whether it's coding, data analysis, or any other specific technical skill, understanding what you bring to the table is crucial.
2. Define Your Career Goals
Once you've assessed your qualifications and technical skills, the next step is to define your career goals. Consider where you see yourself in the industry. Are you aiming for a managerial role, becoming a technical expert, or pursuing entrepreneurial ventures? Your qualifications and technical skills should align with your career objectives.
3. Select the Right Industry
Research and choose the industry that resonates with your aspirations. It's crucial to align your qualifications and technical skills with the industry you want to work in. This ensures that you not only land a job but thrive in it.
4. Research Companies in Your Chosen Industry
Research is key to a successful job search. Identify and research companies in your chosen industry. Find out which ones are hiring and which align with your career objectives. This process can be enlightening and save you from applying to companies that don't fit your goals.
5. Company Fit Matters
Identify the companies where your qualifications and technical skills are a strong fit. Your goal should be to contribute to an organization that values what you bring to the table. A good match between your qualifications, technical skills, and a company's culture can lead to a more fulfilling career.
Remember, it's not just about finding a job; it's about finding the right job that aligns with your qualifications and technical skills. By taking these steps, you can confidently set yourself on the path to a successful and fulfilling career.
Exploring Job Opportunities in UAE as a Fresh Graduate
The fast-paced city of Dubai is known for its quick-changing job market, which can often be overwhelming for freshers in various industries. But fear not, Dubai offers many job opportunities for freshers in diverse sectors. By understanding the dynamics of the Dubai job market, freshers can position themselves more advantageously to find job openings that align with their skills and interests as it offers a wide range of job opportunities suitable for freshers from all walks of life.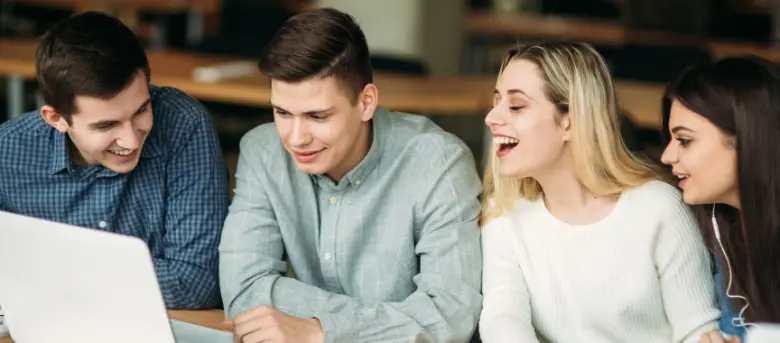 Different Types of Entry-Level Jobs in UAE – Industries and Top Companies
Medical and healthcare entry-level jobs
Nurse Assistant / Nursing Aide
Job Description: Assists registered nurses in providing patient care, ensuring comfort, and performing basic health monitoring.
Skills Required: Basic medical knowledge, bedside manner, and strong communication skills.
Companies: Mediclinic, NMC Healthcare, and the American Hospital Dubai, etc.
Salary Range: AED 3,000 – AED 6,000 per month
Medical Receptionist / Administrative Assistant
Job Description: Manages front office activities, schedules patient appointments, and maintains medical records.
Skills Required: Organizational skills, proficiency in medical software, and strong communication abilities.
Companies: Aster DM Healthcare, Zulekha Hospital, and Universal Hospitals.
Salary Range: AED 3,000 – AED 6,000 per month
Pharmacy Technician
Job Description: Assists pharmacists in preparing and dispensing medication to patients and healthcare professionals.
Skills Required: Knowledge of medications, attention to detail, and customer service skills.
Companies: Al Manara Pharmacy, LIFE Pharmacy, and BinSina Pharmacy.
Salary Range: AED 4,000 – AED 7,000 per month
Information Technology (IT)
Information Technology (IT) for freshers is an exciting realm where budding tech enthusiasts dive into the dynamic world of coding, networking, and system management. It's the stepping stone to moulding the digital future, offering newcomers a plethora of opportunities to innovate and make a mark.
IT Support Specialist
Job Description: Provides technical support to end-users, troubleshoots hardware and software issues, and assists with IT-related inquiries.
Skills Required: Technical troubleshooting, customer service, and problem-solving skills.
Companies: Oracle, IBM, and Microsoft.
Salary Range: AED 4,000 – AED 8,000 per month.
Digital Marketing
Job Description: Freshers in digital marketing manage online content, and social media, analyze web traffic, and initiate email campaigns in UAE's dynamic digital marketing landscape.
Skills Required: SEO basics, Content creation, Social media proficiency, Google Analytics understanding, PPC campaign knowledge, Email marketing insights, and Basic graphic design skills.
Companies: Bayt, Careem, Dubizzle, Choueiri Group, Namshi, Fetchr and TASC Outsourcing
Salary: AED 5,000 to AED 8,000 monthly, depending on the company and role.
Web Developer
Job Description: Designs and develops websites, ensuring they are user-friendly, functional, and visually appealing.
Skills Required: Proficiency in web development languages, creative design, and problem-solving abilities.
Companies: Amazon Web Services, Etisalat, and Dubai Internet City.
Salary Range: AED 5,000 – AED 9,000 per month.
Hospitality and Tourism
Front Desk Receptionist (Hotel)
Job Description: Welcomes guests, checks them in and out, and assists with their requests to ensure a pleasant stay.
Skills Required: Customer service, communication, and organizational skills.
Companies: Jumeirah Group, Hilton, and Marriott International.
Salary Range: AED 3,000 – AED 4,500 per month.
Tour Guide
Job Description: Conducts tours, provides historical and cultural information, and ensures an enjoyable experience for tourists.
Skills Required: Knowledge of local attractions, language proficiency, and public speaking skills.
Companies: Desert Adventures Tourism, Arabian Adventures, and Rayna Tours.
Salary Range: AED 3,500 – AED 7,000 per month.
Finance and Banking
Bank Teller
Job Description: Assists customers with banking transactions, including deposits, withdrawals, and account inquiries.
Skills Required: Customer service, attention to detail, and numerical skills.
Companies: Emirates NBD, Abu Dhabi Commercial Bank, and Mashreq Bank.
Salary Range: AED 4,000 – AED 7,000 per month.
Financial Analyst (Entry Level)
Job Description: Analyzes financial data, prepares reports, and assists in making investment and financial decisions.
Skills Required: Analytical skills, knowledge of financial principles, and proficiency in financial software.
Companies: PwC, EY, and KPMG.
Salary Range: AED 5,000 – AED 9,000 per month.
Retail and Sales
Retail Sales Associate
Job Description: Assists customers with product inquiries, helps them make purchase decisions, and ensures a pleasant shopping experience.
Skills Required: Customer service, communication, and product knowledge.
Companies: Carrefour, Lulu Hypermarket, and Chalhoub Group.
Salary Range: AED 3,500 – AED 6,000 per month.
Sales Representative (Consumer Electronics)
Job Description: Promotes and sells consumer electronics products to retail stores and customers.
Skills Required: Sales and negotiation skills, product knowledge, and communication abilities.
Companies: Samsung, Sony, and LG Electronics.
Salary Range: AED 4,000 – AED 8,000 per month.
Human Resources (HR)
HR Assistant
Job Description: Assists HR managers in recruitment, onboarding, and maintaining employee records.
Skills Required: Organizational skills, attention to detail, and understanding of HR processes.
Companies: Emirates Group, Al Tayer Group, and Dubai Airports.
Salary Range: AED 4,000 – AED 7,000 per month.
Talent Acquisition Coordinator
Job Description: Supports the recruitment process by coordinating interviews, conducting initial candidate screenings, and liaising with hiring managers.
Skills Required: Communication skills, understanding of recruitment procedures, and time management.
Companies: Etihad Airways, Majid Al Futtaim, and DP World.
Salary Range: AED 4,500 – AED 8,000 per month.
Engineering
Junior Mechanical Engineer
Job Description: Assists in designing, testing, and maintaining mechanical systems and components.
Skills Required: Knowledge of mechanical engineering, CAD software proficiency, and problem-solving abilities.
Companies: AECOM, Parsons Corporation, and Bechtel.
Salary Range: AED 5,000 – AED 9,000 per month.
Electrical Engineering Technician
Job Description: Supports electrical engineers in the design, testing, and maintenance of electrical systems.
Skills Required: Electrical systems knowledge, troubleshooting skills, and attention to safety protocols.
Companies: Siemens, Schneider Electric, and DEWA (Dubai Electricity and Water Authority).
Salary Range: AED 5,000 – AED 9,000 per month.
Airline
Airport Customer Service Agent
Job Description: Assists passengers with check-in, baggage handling, and resolving travel-related issues at the airport.
Skills Required: Customer service, problem-solving, and strong communication skills.
Companies: Emirates, Qatar Airways, and Etihad Airways.
Salary Range: AED 4,000 – AED 7,000 per month.
Cabin Crew (Flight Attendant)
Job Description: Ensures the safety, comfort, and satisfaction of passengers during flights.
Skills Required: Excellent customer service, crisis management, and language proficiency.
Companies: Emirates, Etihad Airways, and flydubai.
Salary Range: AED 6,000 – AED 10,000 per month (plus bonuses).
Please note that these salary ranges are approximate and can vary depending on factors like the level of experience, location (salaries in Dubai and Abu Dhabi are typically higher than in other emirates), and the specific employer. Additionally, the UAE offers various benefits to employees, including accommodation, transportation, and healthcare, which can impact the overall compensation package.
Step-by-Step Guide: How to Look for a Job in Dubai for Freshers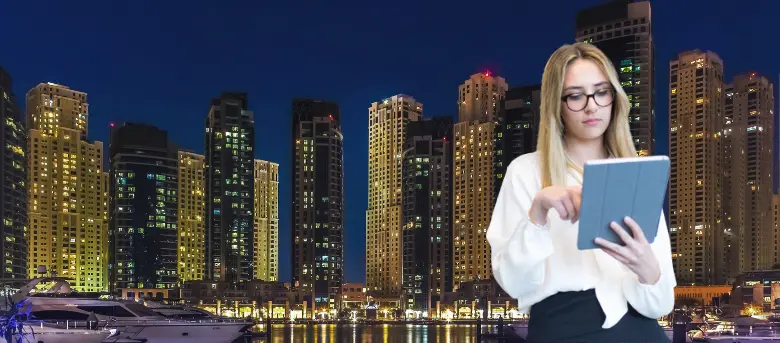 Dubai, part of the UAE, is a magnet for job seekers from around the world, making it an attractive destination for job seekers. As a fresher, securing a job in Dubai might seem daunting, but with the right steps, it's entirely achievable. Here's your detailed guide:
1. Research Extensively
Industry Insights: Begin by researching the various industries. Understand the key sectors like finance, real estate, tourism, technology, and healthcare. Determine which industries align with your skills, qualifications, and interests and apply for jobs.
Market Trends: Young professional freshers looking for job vacancies in Dubai should stay up-to-date with the latest market trends and developments. Follow news articles, industry reports, and market analyses to gain insights into the current demands of the job market.
Available Opportunities: Recognizing the plethora of job opportunities available for freshers is the first step to successfully landing a job in Dubai. Many companies in Dubai offer internships to freshers in various industries. This is especially beneficial for freshers looking for their first job. as internships provide them with the needed exposure to the work culture and demands of the Dubai market.
2. Crafting the Perfect CV and Cover Letter: Your Path to Success
Customize Your CV
Your CV is your first impression to potential employers to check if you are fit for the job. When you are a fresher in Dubai's competitive job industry, it's vital to make it stand out. Here's a step-by-step guide to crafting a CV that opens doors:
Tailor for Dubai: Customize your CV for the specific job you're applying for each job role by highlighting relevant skills and using keywords from the job description to match ATS criteria.
Highlight Work Experience: Emphasize internships or short-term roles to demonstrate your capabilities and contributions as a fresher in Dubai.
Keywords for ATS: Integrate industry-specific keywords strategically to enhance CV ATS compatibility.
Education and Certifications: Showcase your educational background and relevant certifications.
Soft Skills and Achievements: Display soft skills and any awards or recognition received.
Professional Summary: Craft a concise summary aligned with the job you seek.
Clear Formatting: Maintain an organized format with standard headings.
Proofread and Edit: Eliminate errors and inconsistencies.
File Format: Save in common formats like .docx or .pdf.
Seek Feedback: Obtain input from mentors or advisors for improvements. A well-crafted CV increases your chances of success in Dubai's dynamic market.
Craft a Perfect Cover Letter:
In Dubai's competitive market, a well-crafted cover letter is not just a requirement but a chance to shine. For applying for jobs for freshers, customizing your cover letter to each job is vital. Emphasize your relevant skills and any experiences you have, even if they're from internships or short-term roles. Highlight your willingness to adapt to Dubai's diverse work environment, and don't forget to incorporate keywords from the job description. Your cover letter, as a fresher, showcases your enthusiasm for the position and can help you stand out positively among other applicants.
3. The Job Search Process for careers in Dubai
Searching for the first job in the UAE, as a fresher can be both exciting and challenging. Fortunately, there are various avenues you can explore to enhance your search and increase your chances of success. Here's how you can effectively navigate this process
Online Job Portals:
You can apply for a job through various industries in Dubai. Job sites are a treasure trove of job vacancies. Websites like Jobs In Dubai, Bayt, NaukriGulf, and Indeed in Dubai have numerous jobs, based on your skills suitable for freshers. Create profiles on these platforms, upload your resume, and set up job alerts to receive notifications about relevant openings. Tailor your resume to match the job descriptions, increasing your visibility to potential employers.
Recruitment Agencies:
Recruitment agencies in Dubai specialize in connecting job seekers with employers. They have extensive networks and in-depth knowledge of the local job industry with many jobs in Dubai. Partnering with a reputable agency can open doors to exclusive job opportunities and prospects for freshers and provide valuable insights into industry trends. Many agencies also offer guidance on resume preparation and interview techniques, giving you a competitive edge.
Networking:
Networking is a powerful tool for job search. Attend industry events, job fairs, and seminars to meet professionals in your field. Building a strong network can lead to referrals and uncover hidden job opportunities. Don't underestimate the value of personal connections in the United Arab Emirate's competitive market.
LinkedIn:
LinkedIn is a game-changer when it comes to searching for jobs in Dubai. Create a compelling LinkedIn profile that showcases your skills, experiences, and career aspirations. Connect with professionals in your industry and engage with relevant content. Many employers use LinkedIn to identify potential candidates, so having a strong online presence is essential.
Visit Company Websites:
Many companies post job openings directly on their company's website. Freshers can find job opportunities by visiting company websites and checking their career or job sections. Look for openings that match your skills and interests, then apply online following the provided instructions. Setting up job alerts can also help you stay updated on new positions.
By leveraging job portals, recruitment agencies, networking, and platforms like LinkedIn, you can significantly enhance your job search as a fresher in the UAE. Remember that each step you take brings you closer to securing your dream job in this vibrant and competitive market.
4. Preparing for Interviews
Preparing for interviews as a fresher in the United Arab Emirates is essential for a successful career in Dubai. Here are common interview questions and effective answers to help you shine in this competitive market.
Common Interview Questions for Freshers in UAE:
Tell me about yourself.
Answer: Highlight your relevant skills, education, and any internships or experiences demonstrating your suitability for the role.
Why do you want to work here?
Answer: Emphasize your interest in the company's values, culture, and how your skills align with their mission.
What are your strengths and weaknesses?
Answer: Discuss strengths relevant to the job and mention how you're actively improving your weaknesses.
Where do you see yourself in five years?
Answer: Express your commitment to personal and professional growth while aligning your goals with the company's vision.
Why should we hire you?
Answer: Showcase your unique skills, passion, and cultural adaptability, emphasizing how you can contribute to the company's success.
Describe a challenging situation you faced and how you handled it.
Answer: Use the STAR method (Situation, Task, Action, Result) to narrate a challenging scenario and demonstrate your problem-solving skills.
How do you handle feedback and criticism?
Answer: Highlight your openness to constructive feedback and your ability to learn and grow from it.
What do you know about our company?
Answer: Showcase your research by discussing the company's history, values, and recent achievements.
Can you work well in a multicultural environment?
Answer: Emphasize your adaptability and any experiences that showcase your ability to work effectively with diverse teams.
Do you have any questions for us?
Answer: Prepare thoughtful questions about the role, company culture, and growth opportunities to demonstrate your genuine interest.
By preparing strong answers to these common questions, you can impress interviewers and increase your chances of securing a job in the UAE as a fresher. In the United Arab Emirates Job industry, confident body language, like a firm handshake and strong eye contact, is vital. Appearance matters significantly during interviews, reflecting professionalism. Additionally, post-interview thank-you emails are customary and reinforce your enthusiasm for the job. These gestures align with UAE's cultural norms, where appearances, respect, and courtesy are important, enhancing your chances of success.
5. Salary Expectations and Negotiation
Once you receive the job offer, understanding the salary expectations in Dubai and the UAE is crucial. The cost of living and salary standards can vary, so it's essential to research and be realistic about your salary expectations. During the interview process, you may have the opportunity to negotiate your salary. Be prepared for this and have a clear idea of what you're willing to accept. For more details on this section please visit our blog Salary Negotiation Tips For Jobs In Dubai UAE
Frequently Asked Questions and Answers for Freshers in the Dubai Job Market
What is the easiest way to get a job in the UAE?
Networking, referrals, and connections, especially through platforms like LinkedIn, play a pivotal role in securing a job in the UAE. Actively engage with industry professionals on LinkedIn, join relevant groups, and share your job interests. Leverage your existing connections and seek referrals within your network. Many job opportunities in the UAE are discovered through personal recommendations, making LinkedIn an invaluable tool for your job search.
Is it possible to get a Job in Dubai as a Fresher?
Yes, it is possible to get a job in Dubai as a fresher. Dubai offers numerous opportunities across various industries, and many companies are open to hiring fresh graduates. To increase your chances, consider internships, utilize job portals, connect with recruitment agencies, network, and tailor your applications to match specific job requirements. Persistence and patience are key as you navigate the competitive job industry in this vibrant city.
Which job is best for freshers in Dubai?
The best job for freshers in Dubai varies depending on individual qualifications and interests. Common options for Entry-level positions in diverse industries include Sales Representatives, Customer Service Agents, Administrative Assistants, Data Entry Clerks, Junior Accountants, Content Writers/Editors, Graphic Design Assistants, IT Support Technicians, HR Assistants or interns, Junior engineers, Research Analysts, and many more. These roles provide fresh graduates with valuable experience and a foot in the door across various sectors.
How much a fresher can earn in Dubai?
The salary for a fresher in Dubai can vary depending on factors like industry, qualifications, and the specific job role. On average, a fresher can earn between AED 3,000 to AED 8,000 per month (approximately $820 to $2,180 USD). However, some high-demand industries may offer higher starting salaries. It's essential to research and negotiate your salary based on your qualifications and the industry standards in Dubai.
How can I move and get a job in Dubai?
Employers in Dubai often prefer candidates who are locally available because it simplifies the hiring process and reduces relocation costs. Being in uae or readily available for interviews and onboarding can be advantageous when seeking job opportunities in the city. Certain factors and expenses may include. As a foreigner, you can explore job opportunities in Dubai on a visit visa i.e. a Job seeker visit visa, which allows you to search for employment without requiring a local host or sponsor for a single trip. The job-seeker visa in Dubai can be valid for 60, 90, or 120 days, depending on your specific needs.
Conclusion for Job search: Jobs in UAE for freshers
In your quest to find a job as a fresher in Dubai and the UAE, remember that success comes to those who are well-prepared and persistent. Keep exploring job opportunities, fine-tuning your job search strategy, and building your network. Dubai is a city of endless possibilities, and with the right approach, you can find your dream job in this vibrant and diverse market.
Key Takeaways as a fresher to work in Dubai:
Explore job opportunities in the UAE by researching the market and connecting with recruitment agencies.
Utilize job portals and networking to enhance your job search.
Tailor your application to each job, and be prepared for salary negotiation.
Fresh graduates can find suitable opportunities on companies' websites as they frequently post their job vacancies on them.
Stay updated on market trends and specific job roles.
Leverage online job portals to connect with employers.
Follow the application process carefully to increase your chances of success.
Consider working with recruitment agencies to find the right job.
Stay persistent and patient in your job search.
Dubai and the UAE are attractive destinations for job search, offering diverse opportunities.
Finding a job in Dubai and the UAE as a fresher can be a life-changing experience. Embrace the challenges and opportunities that come your way, and soon, you'll be on your way to building a successful career in this dynamic region. Good luck in your job search journey!