In the ever-dynamic city of Dubai, searching for a job on a visit visa can be an exhilarating challenge. This article "How to Get a Job in Dubai on Visit Visa" serves as a comprehensive guide for job seekers worldwide who aspire to turn their short-term visit into a long-term career in the UAE. Filled with practical advice, insider tips, and strategic moves, this article will equip you with the necessary tools to increase your chances of landing a job in Dubai while on a visit visa. Discover how to navigate the job market, tailor your CV for the Dubai job scene, and convert a visit visa into a work permit. Let's embark on this journey to transform your career prospects in the land of opportunity.
What is a Visit Visa and Can it Lead to a Job in Dubai?
Before diving into job-hunting strategies, it's crucial to understand what a visit visa is and its intended use. A Dubai visit visa is a legal document that allows individuals from other countries to enter and stay in Dubai for a period ranging from 30, 60 to 90 days, depending on the type.
Can You Legally Look for a Job on a Visit Visa?
When you arrive on a visit visa to find jobs in Dubai, it's crucial to understand what activities you're legally permitted to engage in. A visit visa is primarily intended for those who are traveling for tourism or visiting family and friends. However, many people use their time to find job vacancies in Dubai.
The Do's and Don'ts of Job Hunting on a Visit Visa
While the law does not prohibit the act of looking for employment per se, there are certain rules you must follow. On a visit visa, you can:
Network and attend job interviews: You're free to meet potential employers and discuss job opportunities.
Explore the job market: Get a sense of the demand for your skills and the availability of jobs in Dubai.
Attend job fairs and workshops: These can be great places to meet employers and learn about job openings.
However, you cannot engage in any form of paid employment without changing your visa status to an employment visa. Working on a Visit Visa is illegal in UAE and employers can be fined up to AED 50000 per employee.
To ensure you're following the rules:
Do not overstay your visa: Overstaying can lead to fines and legal complications, which may affect your job prospects.
Understand the process of switching visa status: If you secure a job, you'll need to go through the proper channels to obtain a work visa.
Be transparent with potential employers: Mention your visit visa status.
Choose the Right Type of Visa:
Depending on your job search strategy, choose from a 14-day, 30-day, 60-day, or 90-day visit visa.
The 14-day visa is suitable for a short scouting trip or interviews arranged in advance.
The 30-day visa benefits those who have some leads and wish to pursue them further.
The 60 or 90-day visa is the most appropriate for a comprehensive job search, giving you ample time to attend interviews, network, and explore job opportunities.
Documents Required for Dubai Visit Visa:
Application Form: A completed visa application form is the first requirement.
Photographs: Passport-sized photographs must be provided with the application.
Flight Tickets: Copies of return flight tickets are necessary to ascertain your travel plans.
Passport: A passport that remains valid for at least six months is mandatory.
How to Apply for a Visit Visa:
UAE's eVisa Platform
The UAE offers an online visa system where applicants can apply for various types of visas. The official portal for visa applications is a convenient and efficient way to submit your request.
Travel Agencies and Visa Facilitators
Professional visa service companies and travel agencies often assist with visa applications. They can guide you on the required documentation and the process of applying for a visa that permits job searches.
Friends or Family in the UAE
If you have relatives or acquaintances in the UAE, they may apply for a visit visa on your behalf. However, remember that you should clarify your intention to seek employment so that they can provide the appropriate sponsorship.
Pre-Arrival Preparations for Job Hunting in Dubai
Before packing your bags for Dubai with a visit visa in hand, it's crucial to lay the groundwork for a successful job hunt. Here's how you can prepare to search for jobs before you arrive.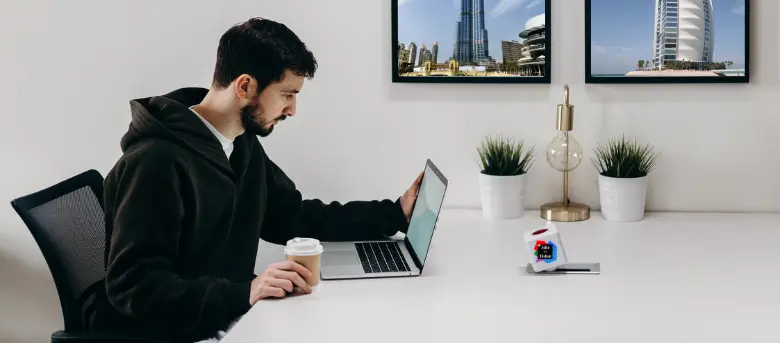 Identifying Job Sectors with High Demand in Dubai
Research and Analysis:
Start by conducting thorough research to identify industries thriving in Dubai. The city's economy is diverse, with high demand in sectors such as:
Tourism and Hospitality: Dubai is a global tourism hub, constantly seeking skilled professionals in hotel management, travel coordination, and guest services.
Real Estate and Construction: With ever-expanding infrastructure projects, there's a continual need for architects, engineers, and construction workers.
Finance and Business: As a financial center, Dubai offers opportunities for accountants, financial analysts, and consultants.
Technology: IT Infrastructure architects, software developers, and cybersecurity specialists are in high demand due to the city's push toward digitalization.
Healthcare: Medical professionals, including doctors, nurses, and medical technicians, are sought after to fill the growing needs of Dubai's healthcare system.
Retail: The retail sector flourishes in Dubai, home to many of the world's largest shopping centers.
Dive into our detailed guide on the highest paying jobs in Dubai. It's crafted to help ambitious professionals pinpoint the highest-paying roles and strategize their entry into Dubai's vibrant economy.
Up-to-Date Information:
Keep abreast of the latest news and developments in these sectors. Government and industry reports can provide valuable insights into market trends and future projections.
Enhancing Your Resume to Meet Dubai's Job Market Standards
Tailoring Your CV:
Customize your resume to align with the expectations of Dubai's job market. Here are some tips to enhance your CV:
Professional Summary: Craft a compelling professional summary that highlights your expertise and value proposition specific to Dubai's market needs.
Relevant Experience: Focus on experience and skills matching Dubai's high-demand sectors. Use industry-specific keywords for better visibility.
Accomplishments: Quantify your achievements. For instance, mention the percentage you exceeded sales targets or the size of the projects you managed.
Cultural Fit: Display traits that show you can adapt to and respect the multicultural work environment in Dubai.
CV Format and Language:
Ensure your CV adheres to a format that is clean, professional, and readable. While English is widely used in business, including proficiency in other languages can be an advantage.
Gaining Insights into Dubai's Employment Culture
Understanding Work Practices:
Dubai's employment culture emphasizes respect, hierarchy, and punctuality. It's essential to understand the local work practices, such as the importance of face-to-face meetings and the common practice of using connections and introductions for business advancement.
Work-Life Balance:
Dubai is known for its fast-paced work environment, but there's also a growing emphasis on work-life balance. Familiarize yourself with typical working hours and holiday entitlements.
Legal Considerations:
Be aware of the legal aspects of working in Dubai. This includes understanding your rights and obligations under UAE labor law, which can be quite different from other countries.
Cultural Sensitivity:
Show cultural sensitivity in your job application and interviews. This includes awareness of Islamic practices and customs that may affect business operations, such as prayer times and religious holidays.
By thoroughly preparing before your arrival, you'll not only enhance your chances of getting hired successfully but also demonstrate to potential employers that you are proactive, well-informed, and respectful of the local business environment. This preparation is crucial in making the most of your visit visa opportunity and transitioning to a rewarding career in Dubai.
Effective Job Search After Landing in Dubai On Visit Visa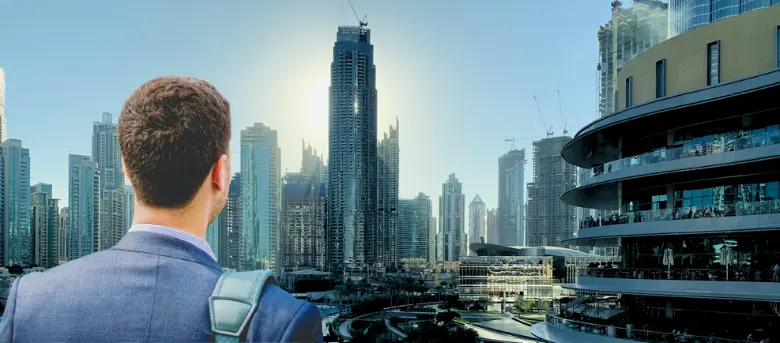 Landing in Dubai on a visit visa opens a world of employment opportunities to work in the UAE, when applying for a job you should have a strategic plan to start your job search. Here's how to go about it:
Developing an Actionable Job Search Plan
Set Clear Objectives:
Start by setting clear job search objectives. Define the type of jobs you are looking for, target industries, and ideal companies. Be specific about what you want but also realistic about what you can achieve within the time frame of your UAE visit visa.
Allocate Your Time Wisely:
Create a daily schedule for your job search activities. Allocate time for online applications, networking events, follow-ups, and researching companies. Time management is key since the duration of your visit is limited.
Stay Organized:
Keep a log of all the jobs you apply for, including company names, contact details, dates of application, and any correspondence or feedback received. This will help you follow up effectively and manage your applications.
Strategies for Using Your Time Effectively During Your Stay
Prioritize Networking:
In a city like Dubai, who you know is often as important as what you know. Attend industry events, seminars, and meetups to make connections that could lead to job opportunities.
Use Technology to Your Advantage:
Maximize job search apps and LinkedIn. Update your job profile to include that you're currently in Dubai and actively seeking opportunities.
Engage with Recruitment Agencies:
Register with recruitment agencies that specialize in your field of expertise. They can offer valuable insights into the market and suggest opportunities you may not find on your own.
Explore Walk-In Interviews:
Keep an eye out for open or walk-in interviews, which are common in Dubai for certain industries. These can be a direct route to employment if you present yourself well and are prepared to start immediately.
Stay Informed and Adaptable:
Keep abreast of the latest news in your targeted sectors. Being knowledgeable about recent developments can impress you in an interview and show your dedication to your field.
By focusing on these strategies, you can optimize your job hunt in Dubai. Despite the challenges that come with finding employment on a visit visa, many have successfully navigated this path by being prepared, persistent, and proactive. Your goal is to convert a short-term stay into long-term employment, and with the right approach, it's entirely possible to achieve this in Dubai's dynamic job market.
Use Online Job Portals and Offline Job Search Techniques in Dubai
Navigating the job market in Dubai requires a blend of traditional and digital approaches. Here's how you can utilize both online and offline job search techniques to maximize your chances of finding employment.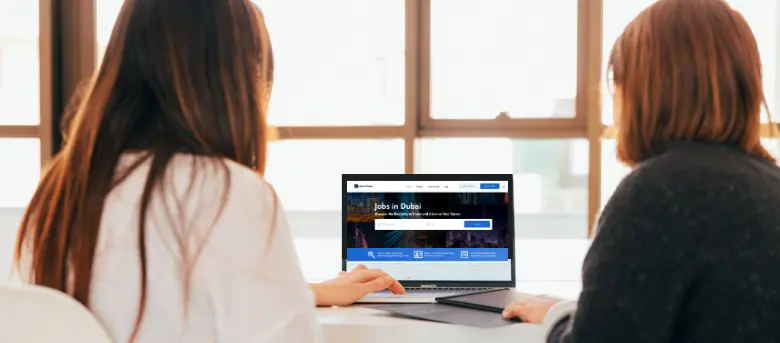 Best Practices for Using Online Job Boards and Company Websites
Optimize Your Online Presence:
Online Job Sites: Utilize online job Sites like

Jobs In Dubai

, Bayt, Naukrigulf, and MonsterGulf in the UAE. Make sure your profile is updated and tailored to the roles you're seeking.
Profile Perfection: Ensure your online profiles on LinkedIn and job boards are complete, professional, and tailored to the Dubai job market.
SEO for CVs: Use relevant keywords in your CV and online profiles to appear in search results for recruiters looking for candidates with your skills. Check out our article

How To Write a CV For Jobs In Dubai UAE

Alerts and Notifications: Set up job alerts on various job boards to get notifications about new postings that match your skills and experience.
Research and Apply:
Company Research: Research companies in Dubai on their official websites and tailor your application to match their culture and job requirements.
Application Quality: Apply with a customized cover letter and a CV for each job to stand out. Quality over quantity should be your mantra.
Follow-Up: Use the contact information provided to follow up on your applications.
Online Application Systems:
ATS Awareness: Many companies use Applicant Tracking Systems (ATS) to screen candidates. Ensure your CV passes ATS by using a clean format and including the right buzzwords. We have covered a detailed article on How To Write An ATS-Friendly Resume
Networking Strategies:
Event Attendance: Regularly attend business fairs, trade shows, and professional gatherings. Prepare a personal pitch and business cards to share with new contacts.
Social Media Networking: Engage with industry leaders on social media. Commenting insightfully on their posts can get you noticed.
Informational Interviews: Request informational interviews with professionals in your field to learn and potentially gain referrals.
Building Relationships:
Follow-Up Communications: After meeting new contacts, send thank-you emails and connect on LinkedIn.
Cultural Adaptation: Adapt to the local business culture in Dubai by understanding local customs and business etiquette, which can help in building rapport.
Approaching Recruitment Agencies that Specialize in Your Field
Working with Agencies:
Agency Research: Identify and register with agencies that specialize in your industry. They can give you access to jobs that are not advertised publicly.
Clear Communication: Communicate your career goals, the type of company you wish to work for, and preferred roles to your recruitment agent.
Build a Relationship with Your Agent: Maintain a professional relationship with your recruiter. They're more likely to recommend candidates they know and trust.
Advantages of Recruitment Agencies:
Insider Knowledge: Recruiters often have extensive knowledge of the market and can offer invaluable advice on salary rates, career progression, and skills development which helps you to find a job on a Dubai visit.
Negotiation Help: Agencies can also negotiate on your behalf help you understand the terms of employment offers and also help you to process your employment visa in UAE.
By integrating these online and offline job search techniques, you'll be well-equipped to tackle the competitive job market in Dubai. Remember, patience and persistence are your best allies in the quest for employment, and using a combination of both online applications and offline networking can significantly increase your chances of success.
Understanding the Challenges of Finding a Job in Dubai on a Visit Visa
Traveling to the UAE without a job can come with many challenges. Understanding or being aware of the challenges that you can face when in Dubai beforehand can help you prepare for it. 
High Living Costs: Dubai is known for its high cost of living. Accommodation, transportation, and daily living expenses can deplete savings quickly, making it challenging for those who may not find employment immediately.
Employment Scams: The lure of high-paying jobs also attracts various employment scams. job seekers must be vigilant and verify job offers' credibility and recruitment agencies' credibility.
Job Search Duration: The uncertainty of how long it will take to secure a job can be stressful. Visit visas expire and have limited validity, which may not always align with job search times.
Networking: Building a professional network from scratch is essential but challenging, especially for new arrivals without contacts.
Cultural Sensitivity in the Workplace: Understanding and navigating the cultural sensitivities in the workplace and the legal system can be challenging. Workplace norms in Dubai can be different, requiring a period of adjustment for professionals.
Adapting to the Climate: The UAE's hot climate can be a challenge for newcomers, so it's better to come between October to February. when the climate is pleasant.
Initial Isolation: Being away from family and the support network back home can lead to feelings of isolation and homesickness, affecting job search morale and personal well-being.
Understanding and preparing for these challenges can help you find a job. Many hiring managers or employers prefer candidates who are in the UAE. So, searching for a job on a visitor visa increases your chances of getting a job in the UAE
Practical Information for Job Seekers in Dubai on a Visit Visa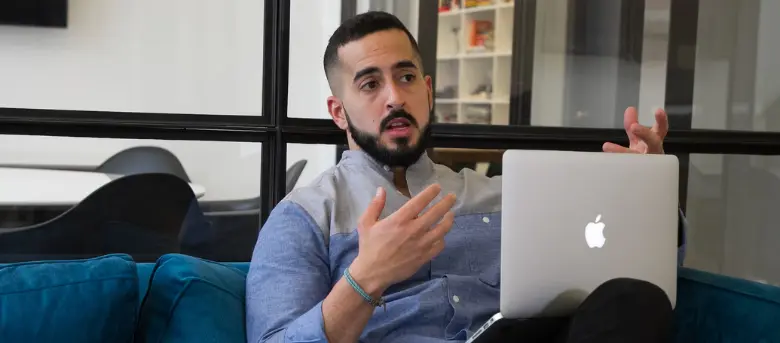 When you're in the UAE on a visit visa looking for job opportunities, managing your budget and understanding the practicalities of daily life can significantly enhance your stay and job search experience. Here's a comprehensive guide to help you with accommodation, transport, communication, and other practical aspects.
Accommodation on a Budget
Finding affordable accommodation is vital when you visit Dubai on a visit visa:
Short-term Rentals: Consider short-term rental options such as serviced apartments, hostels, or budget hotels that offer flexibility.
Shared Accommodations: Look for bed spaces, and shared housing, which is common among expats. Websites like Dubizzle or Bayut can be useful to find shared rooms or apartments.
Location Matters: Choose accommodations in areas located in Dubai with easy access to public transport to save on commuting costs. Deira, Bur Dubai, and Karama are popular budget-friendly neighborhoods.
Transportation
Getting around in the UAE is straightforward with multiple options:
Public Transport: Take advantage of

Dubai's extensive metro network

, bus, and tram systems, which are cost-effective and connect major residential and commercial hubs.
Taxi Services: Taxis are relatively affordable. However, use them sparingly to keep costs down.
Rental Cars: If you plan to stay for a couple of months and expect to travel frequently, renting a car could be economical. Compare prices online for the best deals.
Carpooling: Apps like Careem offer carpooling services that can be cheaper than regular taxis and are a great way to network.
Communication: Getting a SIM Card
Stay connected with a local SIM card:
Prepaid SIMs: For short-term stays, prepaid SIM cards are available from providers like Etisalat or Du. They can be purchased at the airport, malls, or specialized telecom shops.
Documents Required: To purchase a SIM card, you'll need your passport and a visa entry stamp.
Tourist Packages: Look out for tourist packages, which often include special deals on local and international calling as well as data.
Managing Finances
Keep your finances in check while job searching:
International Cards: Ensure your foreign bank cards are activated for international use to avoid access issues.
Money Management Apps: Use apps to track your spending and manage budgets effectively.
Food and Dining
Save money on food by:
Cooking at Home: If your accommodation allows, cooking at home is the cheapest option.
Eat Like a Local: Explore local eateries rather than tourist spots. Places like Al Satwa, Al Karama, and Al Rigga offer a range of affordable dining options.
Healthcare
Healthcare in the UAE can be expensive:
Travel Insurance: Ensure you have travel health insurance that covers the UAE.
Pharmacies: For minor ailments, pharmacies are well-equipped and pharmacists can offer medical advice for minor issues.
Understanding local customs:
Dress Code: Dress conservatively, especially when going for interviews or visiting government buildings.
Social Norms: Learn about Islamic practices and local customs to show respect and avoid unintentional offense.
By managing these practical aspects effectively, you can ensure a smoother transition into the professional environment of the UAE and keep your focus sharp on the job hunt. Remember, the key to making the most of your visit visa is preparation and a willingness to adapt to the local environment.
Conclusion to Get a Job in Dubai on a Visit Visa
In conclusion, the journey to find a job in Dubai while on a visit or tourist visa involves a strategic approach that leverages various resources and a thorough understanding of the UAE employment market. With the city's dynamic economy, Dubai offers numerous job opportunities in Dubai across diverse sectors. Job seekers arriving in Dubai on a visit visa must be proactive in their search as there is limited time to find a job, utilizing job portals, attending job fairs, and networking to increase their chances of finding a job.
Crafting an impressive CV and cover letter, being mindful of visa status, and applying for jobs that match your skills are crucial steps to help you get your dream job. Dubai's employment market is competitive, yet the demand for skilled professionals remains high, with the tourism, construction, and finance sectors being particularly vibrant. The effectiveness of a job search in Dubai can be enhanced by a clear understanding of the job market, the right approach to job vacancies, and the optimal use of available time to find an appropriate job.
The allure of working in Dubai, coupled with the city's beauty and the professional growth it promises, continues to attract job seekers worldwide. Those who are traveling to Dubai on a visit visa must navigate the job search with a sense of urgency yet maintain the quality of their applications. By doing so, one can turn the challenge of finding a job on a visit visa into an opportunity for a rewarding career in one of the world's most vibrant cities.