How Indians Can Get Jobs in Dubai – Dubai a gleaming metropolis in the UAE, has long been a magnet for job seekers from around the globe, including India. With its modern infrastructure, tax-free income, and diverse work culture, it offers a plethora of job opportunities across various sectors.
This article is a comprehensive guide for Indians who dream of working in Dubai. We delve into the why and how of securing a job in this vibrant city from India and provide insider tips to increase your chances of employment. Whether you're a seasoned professional or a fresh graduate, read on to understand the uae job market and navigate your way to success.
Why Choose Dubai, UAE?
Dubai offers a dynamic job market teeming with potential for professionals from India and around the globe. Choosing Dubai for your career leap could mean immersing yourself in an environment where innovation thrives and industries boom. From lucrative salaries to tax-free income, the emirate attracts job seekers with benefits that are hard to match. Some of the benefits include.
Tax-Free Salaries: Income is tax-free in Dubai and is not subject to personal taxation, providing an immediate uplift in net earnings.
Higher Salary Scales: It offers competitive salary packages, often higher than those in India, especially in sectors like IT, finance, and engineering.
Global Exposure: Working in such an international city provides professionals with valuable global exposure and diverse work experience.
Robust Economy: Dubai's economy is dynamic and growing, offering stability and security for professionals.
Lifestyle and Infrastructure: The emirate is known for its luxurious lifestyle, state-of-the-art infrastructure, and high quality of life.
Safety and Security: It has one of the lowest crime rates globally, making it a safe place to live and work.
Proximity to India: The close distance between India and UAE makes it convenient for Indian expats to visit home during holidays or emergencies.
Cultural Diversity: The city's multicultural environment and large Indian community provide a sense of familiarity and community support, which can be comforting for Indians.
Employment Benefits: Benefits like health insurance, housing allowance, and air tickets for home visits are common parts of employment contracts.
Professional Development: The competitive work environment encourages constant learning and upskilling, which is beneficial for career progression.
Understanding the Job Market to Get Job in Dubai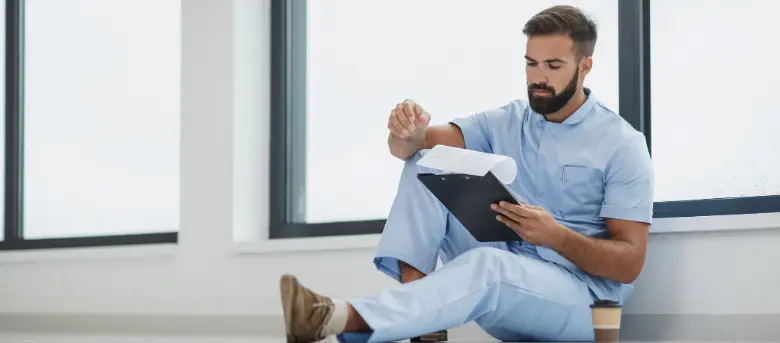 Dubai's job market is extremely competitive, with job seekers from all over the globe. To stand out, one must comprehend the demand in various sectors to get your dream job. The demand for Indian professionals spans various industries due to their reputation for being skilled and adaptable workers. However, some sectors have historically shown a higher demand for Indian expatriates:
Information Technology (IT)
The IT sector is robust and continues to grow, with Dubai aiming to become a smart city and a global tech hub. Indian IT professionals are in high demand due to their strong technical skills and English language proficiency. The UAE's emphasis on digitization initiatives across government services and private sectors has led to increased opportunities for software developers, network administrators, cybersecurity experts, and IT consultants.
Some of the companies in Dubai in the Information Technology sector are:
Wipro Limited: Offering IT consulting and system integration services, Wipro has a significant presence in the UAE and is known for hiring internationally, including from India.
Infosys Technologies Limited: A global leader in technology services and consulting, Infosys hires a large number of professionals for its projects.
Tata Consultancy Services (TCS): As one of the largest Indian IT service providers, TCS offers multiple opportunities for IT professionals.
Tech Mahindra: Providing IT services and solutions across various sectors, Tech Mahindra is another major employer of Indian IT talent in the UAE.
HCL Technologies: HCL offers services like software consulting, enterprise transformation, remote infrastructure management, engineering and R&D services, and BPO services in the UAE.
Construction and Engineering
The UAE's ongoing infrastructure development, especially in Dubai and Abu Dhabi, requires a large workforce skilled in construction and engineering. Indians have been a key part of this workforce for decades. Civil, mechanical, and electrical engineers from India are widely sought after, as are project managers, quantity surveyors, and other construction specialists.
Larsen & Toubro (L&T): An Indian multinational involved in technology, engineering, construction, manufacturing, and financial services, with ongoing projects in the UAE.
Shapoorji Pallonji Middle East: This company is part of an Indian conglomerate with a strong focus on construction and has been involved in several high-profile projects in the region.
Petrofac: An international provider of integrated facilities services to the oil, gas, and energy production and processing industries, Petrofac often recruits engineering talent.
Al Naboodah Construction Group: Though not an Indian company, it employs a large number of Indian engineers and construction workers in its workforce.
Dutco Balfour Beatty LLC: A major construction company in Dubai that has employed many Indians in various engineering capacities.
Healthcare
There is a significant demand for healthcare professionals, including doctors, nurses, and allied health professionals from India. The Department of Health and Medical Services is expanding rapidly, and there is a consistent need for qualified staff to support this growth. Indian healthcare workers are respected for their qualifications and experience and have been integral in the development of the UAE's healthcare infrastructure.
Aster DM Healthcare: An Indian-owned healthcare provider with a network of hospitals, clinics, and pharmacies across the Middle East, including the UAE.
NMC Healthcare: One of the largest private healthcare companies in the UAE, which employs healthcare professionals from India and around the world.
Zulekha Hospitals: With its founder hailing from India, Zulekha Hospitals has a considerable demand for Indian healthcare experts.
VPS Healthcare: This healthcare group operates hospitals, clinics, and pharmacies in the region and hires a diverse international workforce, including Indians.
Al Zahra Hospital: Located in Sharjah and Dubai, Al Zahra Hospital is known to recruit medical professionals from India and around the world.
Finance and Banking
Indians with expertise in finance and banking are also in high demand in the UAE. With several international and local banks operating in the region, there is a need for professionals experienced in financial management, accounting, auditing, and financial analysis.
Emirates NBD: Often has openings for finance professionals and serves a diverse customer base including the Indian expatriate community.
Abu Dhabi Commercial Bank (ADCB): Regularly recruits skilled workers in various banking roles, including those with experience in the Indian banking sector.
Mashreq Bank: As a leading bank in the UAE, Mashreq Bank offers opportunities for finance professionals, including expatriates from India.
Rakbank: The National Bank of Ras Al Khaimah (RAKBANK) is a dynamic banking entity that hires internationally.
HSBC Bank Middle East Limited: Frequently opens positions for diverse roles, attracting talent from countries with strong financial sectors like India.
Hospitality and Tourism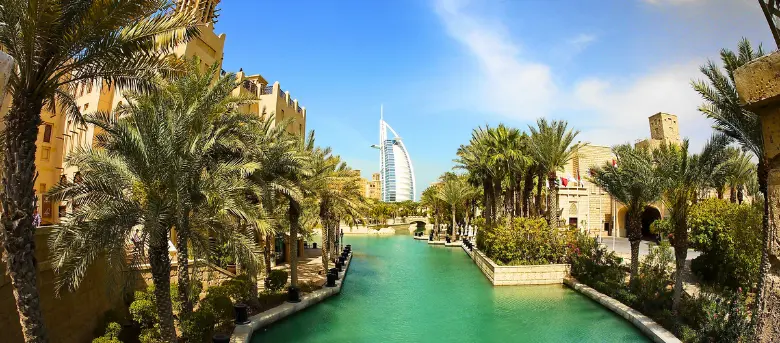 The hospitality sector offers opportunities for Indian nationals in hotel management, culinary arts, customer service, and travel and tour operations. The UAE's status as a top tourist destination ensures a steady need for skilled professionals to manage the influx of international visitors.
Jumeirah Group: This hotel chain based in Dubai is known for hiring internationally, including professionals from India, to manage their luxury hotels.
Atlantis, The Palm: Regularly recruits for a variety of positions, from hotel operations to food and beverage specialists.
Rotana Hotels: With various properties in the UAE, Rotana is a constant source of opportunities for those experienced in hospitality.
Emaar Hospitality Group: The hospitality and leisure subsidiary of Emaar Properties, famous for its upscale hotels and resorts, often recruits Indian nationals for management and operational roles.
InterContinental Hotels Group (IHG): A global company with several properties in the UAE that recruits from an international talent pool, including India.
The UAE's diverse economy offers a wealth of opportunities for Indian professionals to find jobs. Policies such as long-term visas for skilled workers and investors also incentivize skilled Indians to search for jobs in the UAE.
How to Apply for Jobs in Dubai from India
To apply for a job in the United Arab Emirates from India, one can utilize various resources that cater to different sectors and levels of expertise. Applying online for jobs in Dubai from India involves several strategic steps. Here's a guide to help you navigate the process.
Preparing to Find a Job in Dubai for Applicants from India
Documentation:
Begin with the basics, ensure your Passport is valid for at least six months. This is a mandatory requirement to get work in the uae. You'll need to have your educational certificates and professional qualifications attested according to the UAE embassy guidelines in India.
Research Job Market:
Understand the job market demand in Dubai if you want to get a job. Identify industries that offer jobs for Indians and apply that align with your skills and qualifications while looking for a job. Assess which of your skills are in demand. For example, Dubai's growing IT infrastructure may have numerous openings for network professionals, while the booming construction industry often looks for engineers and project managers. Utilize job portals and online job listings to find employment opportunities. Research the big companies in Dubai that align with your career goals and keep an eye out for vacancy announcements.
Update Your CV and cover letter:
Craft a tailored cover letter for each job, echoing the job description's keywords to pass ATS. Start with a strong hook, spotlight key achievements with metrics, maintain professionalism, and close with a call to action. Proofread meticulously and ensure your contact details are clear.
To increase your chances of securing a Dubai job as an Indian applicant, begin by customizing your CV to meet the UAE's job market needs. Make sure your resume is ATS (Applicant Tracking System) friendly since many companies in Dubai use this software to screen candidates. Include job-specific keywords and phrases mentioned in the job descriptions. Emphasize your work experience and adapt it to the standards expected in the Emirates, reflecting any relevant experience that aligns with the sought-after skills, and any previous Gulf Cooperation Council (GCC) experience. Some of the tips for CV format for Indians are: 
Format: Middle Eastern employers often prefer a clear and concise CV layout. Begin with your details, including your contact information, and follow with your professional summary, work experience, education, and skills.
Photo: Including a professional photo on your CV is standard practice in the United Arab Emirates.
Personal Details: Mention your visa status, nationality, and languages spoken, as Dubai's job market is diverse.
Online Presence:
Maintain an updated LinkedIn profile if you're planning to work in Dubai. Many Dubai companies use LinkedIn for recruitment, and having a professional online presence can significantly improve your visibility to potential employers.
Applying for a Job in Dubai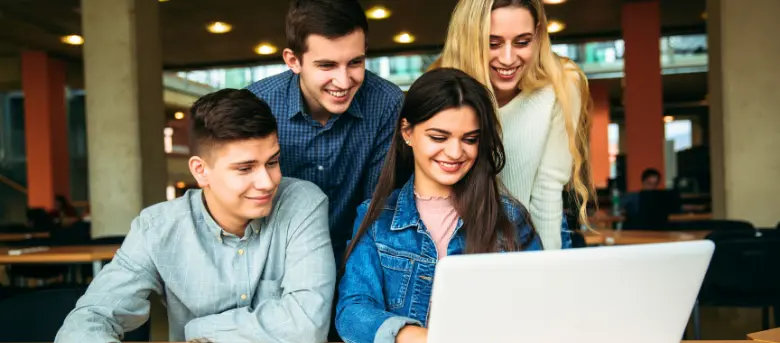 The digital age has streamlined the job application process, especially for Indian professionals eyeing opportunities in Dubai. To maximize your chances, you must utilize both job portals and direct company websites for job applications.
Job portals
Online job sites such as jobs-in-dubai.com, Bayt, Naukrigulf, Monster Gulf, and GulfTalent are treasure troves of opportunities. These platforms aggregate listings across industries, making it easier to find roles suited to your skill set and experience level. They often provide tools to filter searches according to specific criteria such as job function, industry, or location. Additionally, they offer resources like resume building and career advice tailored to the Middle Eastern employment market.
Companies Website
Identify the top companies in your field of expertise and regularly check their websites for their latest job openings. Applying through a company's website can signal a strong interest in that particular organization. It shows that you have taken the time to research the company and have a deliberate intent to join their team. This method can sometimes be more direct, as your application enters the company's recruitment system without intermediaries.
Recruitment Agencies
Recruitment agencies play a pivotal role in bridging the gap between Indian job aspirants and the competitive job market of Dubai. Agencies such as NADIA, BAC Middle East, Michael Page, and Robert Half are renowned for their expertise in catering to the needs of professionals seeking employment in various sectors across the United Arab Emirates. These agencies have a deep understanding of the local job market trends and can offer personalized services, from resume crafting to interview preparation. If you're looking for Dubai jobs for Indians you are advised to research these agencies and select those specializing in their industry or career level to maximize their chances of successful placement.
LinkedIn
LinkedIn serves as a critical platform for vacancies through their professional network for Indian professionals aiming to navigate the competitive job landscape in Dubai. It acts as both a dynamic resume and a networking hub, where showcasing a polished profile, complete with a professional photo and a detailed career summary is essential. The platform's strategic use can amplify a candidate's visibility through active engagement—publishing industry-related articles, participating in relevant discussions, and following target companies and influencers in the UAE.
To find work in Dubai, utilizing LinkedIn's advanced filters to locate Dubai-specific roles, setting up tailored job alerts, and applying with a single click streamlines the process. Premium features like InMail and profile analytics further enhance direct communication with recruiters and understanding of profile reach.
Networking by connecting with Dubai-based professionals and joining regional groups and online communities can lead to direct referrals and job opportunities. Skill endorsements and obtaining recommendations add substantial weight to a profile, making Indian candidates more appealing to recruiters in Dubai's vibrant employment market.
Job Fairs and Networking Events
Attending Dubai for networking events may lead to personal connections that may lead to job opportunities. Networking can often lead to job leads and referrals. Look out for international job fairs and career events that focus on the United Arab Emirates employment market. These can be valuable for making contacts and learning about opportunities.
Networking
Reach out for a job through someone you know such as friends, family, and professional contacts who might have connections in Dubai. Personal referrals can often lead to job opportunities that are not advertised publicly.
What to Do Post-Application: Your Action Plan
After you apply job in Dubai from India, the next stage is ways to get a job which typically involves careful follow-ups, preparing for interviews, and considering onsite job searches.
Follow-ups: Post-application, it's crucial to follow up with potential employers. A well-timed email or phone call can demonstrate your enthusiasm and keep you at the top of your mind. It also gives you a chance to address any pending queries they might have and reiterate your fit for the role.
Interview Preparation: If your application advances, prepare for the interview phase, which may occur online or through in-person sessions organized within India or in Dubai. Brush up on common interview questions for your industry, and be ready to discuss your experience and skills as they pertain to the job's requirements. After applying or interviewing, follow up with a thank-you email reiterating your interest in the position and the value you can add to their company.
Work Visa Information: Be informed about the work visa process so you can discuss it knowledgeably with potential employers. They will typically sponsor your visa, but understanding the procedure shows initiative and preparedness necessary steps and prepare the required documents, such as your passport copies and educational certificates, in advance.
Salary Research: Be informed about the salary ranges in Dubai as an Indian for your sector. This knowledge will help you negotiate your salary and benefits package more effectively once you receive your offer letter. For more information visit our blog Salary Negotiation Tips For Jobs In Dubai UAE
Work Permit Transition: Upon receiving a job offer, you'll have to transfer your visa status from entry permit to residence visa. This process involves your new employer, who will typically sponsor the visa and guide you through the process. For more information on this section please visit our blog Ultimate Guide to Dubai UAE Residence Visa
By following these steps, you can systematically approach you can be employed by a Dubai company while still in India. It's important to be proactive, patient, and persistent throughout the process
Frequently Asked Questions to Work in Dubai as an Indian
Is it possible for Indians to get a job in Dubai?
Yes, Indians can get hired in Dubai. Its vibrant economy provides a spectrum of opportunities. By leveraging job portals, utilizing platforms like LinkedIn for networking, and having the necessary work visa is required which is sponsored by employers and legal documentation, Indians can pursue various positions that Dubai provides. Understanding local business etiquette and meeting health and residency requirements are key to successfully finding work in this cosmopolitan city.
How much do Indians earn in Dubai?
The salary for Indians interested in working in Dubai varies by profession but is generally competitive, enhanced by tax-free benefits. Salaries are influenced by sector demand, with finance, IT, healthcare, and engineering typically offering higher wages. Experience, education, and negotiation skills further determine individual earnings. While exact figures depend on the job role, Dubai offers strong earning potential compared to many global cities, with ample opportunity for financial growth over time.
Entry-level roles for Indians in Dubai can range from AED 2,500 to AED 7,000 per month, often applicable to fresher or junior positions in administrative, sales, or service sectors.
Mid-level professionals with several years of experience might expect to earn between AED 8,000 to AED 20,000 per month, depending on their professional expertise and the industry they work in, such as finance, marketing, engineering, or IT.
Senior-level executives and highly skilled professionals, like senior managers, consultants, or doctors, can earn from AED 20,000 to AED 40,000 per month, reflecting the higher responsibility and expertise required for these roles.
It's important to note these figures are approximate and can change with economic shifts, individual qualifications, and the changing landscape of Dubai's employment market. Additional benefits such as housing, transportation, and medical insurance can also form a significant part of the compensation package, affecting the overall earnings.
Is Dubai good for a job for an Indian?
Dubai offers Indians a dynamic work environment, lucrative tax-free income, and a multicultural setting. With a strong demand for skilled professionals in sectors like technology, healthcare, finance, and construction, Dubai presents significant career growth opportunities. The city's strategic location also makes it a business hub, ideal for ambitious professionals. Moreover, the cultural proximity and existing Indian community provide a sense of familiarity for new expatriates, making it an attractive destination for Indian
Is it easy to get a job in Dubai from India?
Finding employment places to work in Dubai from India can be challenging but feasible, given the competitive UAE job market. Success hinges on relevant skills, experience in sectors like finance or technology, and effective networking. Job searches should leverage online portals, professional connections, and big company vacancies. Visa sponsorship is typically employer-provided, with English proficiency beneficial. While the process varies, skilled Indians with high-demand expertise often find opportunities more accessible.
Final Thoughts on How To Get a Job in Dubai as an Indian
In conclusion, embarking on the journey to find and secure a job in Dubai from India can be an exhilarating yet challenging process. The city's competitive employment market requires a well-strategized approach, beginning with thorough research on the various industries and positions available to Indians. Networking through platforms like LinkedIn and attending job fairs can significantly increase your chances of finding suitable Dubai jobs.
Understanding the work culture, visa regulations, and the high demand for certain skill sets can be crucial. Securing a work permit and ensuring you have the necessary health documentation are critical steps in your job search. By staying informed about the legalities and market trends, you can increase your prospects of not just getting a job in Dubai but also advancing your career in one of the world's most vibrant cities. With preparation and insight, your transition from India to working and living in Dubai can become a reality.