Dubai, with its gleaming skyscrapers, bustling markets, and unparalleled growth, stands as the ultimate destination for those seeking dynamic and rewarding sales jobs. Dubai, at the centre of the UAE, provides a wide range of job opportunities in many different industries. In this guide, we unveil the city's thriving sales landscape and equip job seekers with the essential knowledge needed to conquer this competitive market.
In the ever-evolving world of job hunting, having a reliable guide is akin to having a treasure map. Our guide serves as your compass, navigating the intricate terrain of sales Jobs in Dubai UAE, and illuminating the path towards your dream career. From understanding the Dubai job market to acing interviews, we've got you covered. So, fasten your seatbelts, because your journey to success in Dubai's sales realm begins right here.
The Diverse and Dynamic Sales Industry
In the United Arab Emirates, one domain that remains a perennial powerhouse is the sales job market. Sales roles are the lifeblood of businesses, driving revenue, growth, and customer satisfaction. Dubai, with its vibrant and ever-expanding economy, is a fertile ground for sales professionals to thrive. In this section, we'll take a closer look at the diverse and dynamic sales job market in Dubai, encompassing various sectors and a wide array of sales roles.
Sales Across Industries
In Dubai, the job market for sales positions is diverse, with various industries presenting distinct opportunities and challenges for individuals in sales roles.
Retail Sales:
Dubai is renowned for its luxury shopping and retail experiences. Sales roles in this sector range from boutique fashion to high-end electronics, where building customer relationships and providing exceptional service are paramount.
Real Estate Sales:
With its ever-booming property market, Dubai offers a plethora of opportunities for real estate sales professionals. Whether you're selling residential properties or commercial spaces, the commissions can be substantial.
Technology Sales:
Dubai's ambitions to become a tech hub have created a growing demand for technology sales experts. This sector encompasses everything from software and hardware solutions to IT services.
Healthcare Sales:
The healthcare industry in Dubai is expanding rapidly, offering opportunities for sales representatives to promote medical equipment, pharmaceuticals, and healthcare services.
Tourism and Hospitality Sales:
Dubai's thriving tourism industry means there is a constant need for salespeople to sell hotel rooms, travel packages, and experiences to tourists and business travellers.
Types of Sales Jobs in Dubai
In the vibrant cities of Dubai and Abu Dhabi, the sales job market is a tapestry woven with a myriad of opportunities. From the bustling aisles of luxury retail stores to the towering skyscrapers of real estate, and the cutting-edge innovations in technology, Dubai offers a diverse range of sales roles and responsibilities that cater to every passion and expertise. Embarking on a Journey through Dubai's Diverse Sales Roles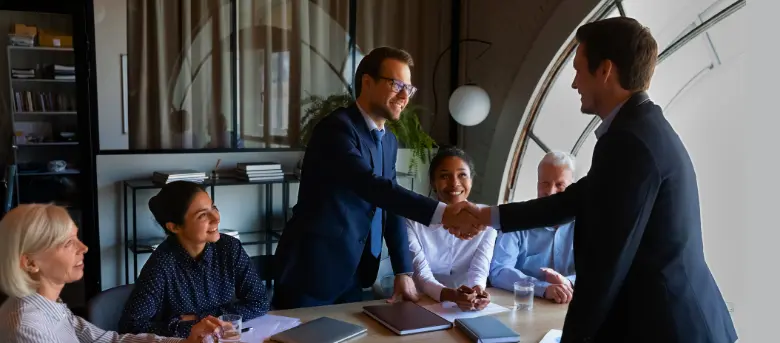 Sales Associate
This position is an entry-level role that involves providing customer assistance, addressing inquiries, and actively promoting products. The annual salary for this position falls within the range of AED 30,000 to 60,000
Direct Sales Executive
In this role, primary responsibilities will include meeting and exceeding sales targets, cultivating strong client relationships, and striving to attain revenue objectives. The annual compensation for this position ranges from AED 60,000 to 120,000.
Senior Sales Manager
As the leader of a sales team, your key duties will encompass guiding and supervising the sales force, formulating effective sales strategies, and overseeing crucial client accounts. This role offers an annual salary range of AED 120,000 to 250,000.
Real Estate Sales Agent
As a real estate professional, your core responsibilities will involve marketing and leasing properties, arranging property tours, and skillfully negotiating deals. Your annual compensation typically ranges from AED 80,000 to 200,000, often complemented by commission-based earnings.
IT Sales Specialist
In this role, you'll be tasked with marketing and selling technology solutions, encompassing software and hardware, to businesses. Your annual compensation typically falls within the range of AED 90,000 to 180,000, with additional opportunities to earn commissions based on your sales performance.
Sales Medical Representative
As part of this position, you will be responsible for the promotion and sales of pharmaceuticals, medical equipment, or healthcare services. Your annual compensation package typically ranges from AED 80,000 to 150,000, and there may be opportunities to earn commissions based on your sales achievements.
Luxury Retail Sales Consultant
In this role, your primary responsibilities will include the sale of premium, high-end products, delivering outstanding customer service, and achieving designated sales objectives. Anticipate an annual salary within the range of AED 70,000 to 120,000, with the possibility of additional earnings through commissions.
Business Development Executive
As a Business Development Professional, your core duties involve identifying new business opportunities, nurturing client relationships, and enhancing market presence. The compensation for this position typically ranges from AED 100,000 to 220,000 annually, frequently complemented by performance-based bonuses.
Insurance Sales Agent
As an Insurance Sales Representative, your role will revolve around the sale of insurance policies, assessing clients' needs, and elucidating coverage options. The typical annual compensation for this position falls within the range of AED 80,000 to 150,000, often inclusive of commission-based earnings.
Sales Director
As the Head of the Sales Department, your responsibilities encompass the comprehensive management of the sales division, including strategy development and the oversight of key client accounts. This role typically offers an annual salary ranging from AED 180,000 to 400,000 or more, frequently accompanied by performance-based bonuses and incentives.
Allowances and benefits for sales executives in Dubai
In the bustling business hub of Dubai, attracting and retaining top sales talent is a priority for companies. To achieve this, employers offer a range of allowances and benefits that not only entice sales executives but also enhance their overall well-being. Let's dive into the world of perks that make sales careers in Dubai all the more enticing.
Housing Allowance: Dubai's cosmopolitan lifestyle comes with high living costs. Many employers ease the burden by providing housing allowances, ensuring employees have comfortable accommodation in this vibrant city.
Transportation Allowance: Navigating Dubai's extensive cityscape is more convenient with transportation benefits, allowing professionals to commute efficiently via car, public transport, or rideshares.
Healthcare Coverage: Comprehensive healthcare benefits, including medical, dental, and vision insurance, are paramount. Employees and their families can access quality healthcare, safeguarding their well-being.
Performance Bonuses: Dubai's competitive business environment rewards high achievers. Performance-based bonuses are common, motivating employees to meet and exceed targets.
Commission Structures: Salespersons thrive on commissions. Generous commission structures allow them to reap the rewards of their sales prowess, directly impacting their earnings.
Annual Leave: Everyone deserves a break, and annual leave benefits ensure that employees can recharge, spend time with loved ones, and explore Dubai's attractions.
Stock Options: In some companies, employees may receive stock options, aligning their interests with the company's success and potentially leading to substantial financial gains.
Training and Development: Continuous learning is encouraged. Employers invest in training and development programs to enhance sales executives' skills and keep them up-to-date with industry trends.
Recognition Rewards: Top performers are valued and recognized. Employers often reward outstanding sales executives with incentives, awards, or even trips, boosting motivation and morale.
Qualification and Skills for Sales Jobs in UAE
Sales jobs in the emirate, like in many other places, require a combination of education and skills to be successful. Here's a list of qualifications and skills that are commonly sought after for sales positions in Dubai.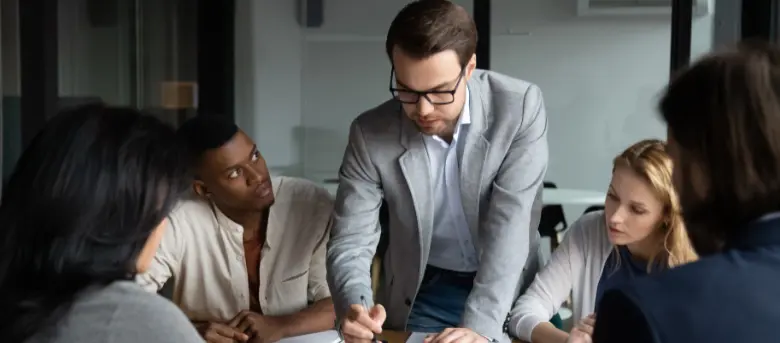 Qualifications:
Education: A bachelor's degree in a relevant field such as Business, Marketing, or a related discipline can be an advantage, though it may not always be mandatory, especially for entry-level sales roles.
Experience: Depending on the level of the sales role, companies may require at least 2 years of sales experience. For entry-level positions, this might not be necessary, but for senior or specialized roles like sales advisor or senior sales associate, several years of relevant sales experience can be expected in the sales business.
Industry Knowledge: Familiarity with the specific industry or market in Dubai where you're applying is often a plus. Knowledge of local business practices and cultural nuances can be a significant advantage.
Skills:
Communication Skills: Excellent verbal and written communication skills are crucial. Dubai is a multicultural hub, so the ability to communicate effectively with people from diverse backgrounds is essential.
Sales Skills: Strong sales skills, including prospecting, negotiation, and closing deals, are fundamental. The ability to build and maintain client relationships is also vital.
Customer-Centric Approach: A customer-centric mindset is highly valued. Understanding customer needs and providing tailored solutions is key.
Language Skills: Fluency in English is typically required, but additional languages such as Arabic can be a significant advantage for customer interaction, especially for customer-facing roles.
Networking: Effective networking skills are essential for building a client base and expanding your professional connections in Dubai's business community.
Market Knowledge: Stay informed about market trends, competition, and industry developments in Dubai to provide informed advice to clients.
Presentation Skills: The ability to create and deliver compelling sales presentations is important for convincing potential clients.
Resilience: Sales can be a challenging profession, so resilience and the ability to handle rejection with a positive attitude are key attributes.
Ethical Conduct: Maintaining high ethical standards and integrity is crucial, as trust is a cornerstone of successful sales relationships with customers
Results-Oriented: HR or decision-makers are interested in candidates who can deliver measurable results. Provide specific examples of how your work has positively impacted your previous employer's sales support.
Remember that the specific education and skills required may vary depending on the type of sales role (e.g., B2B, B2C, retail, real estate, etc.) and the industry in which you're applying. It's advisable to carefully review the job descriptions and requirements provided by prospective employers to tailor your application accordingly.
Unlocking Sales Opportunities: Where to Find Sales Job Vacancies and Employment Opportunities in Dubai
Searching for your dream job in the bustling city of Dubai? Look no further; we've got the inside scoop on where to find the latest sales job vacancy that matches your skills and ambitions and makes your job hunting simpler. Companies in Dubai are brimming with opportunities, and it's all about knowing where to look for sales jobs available.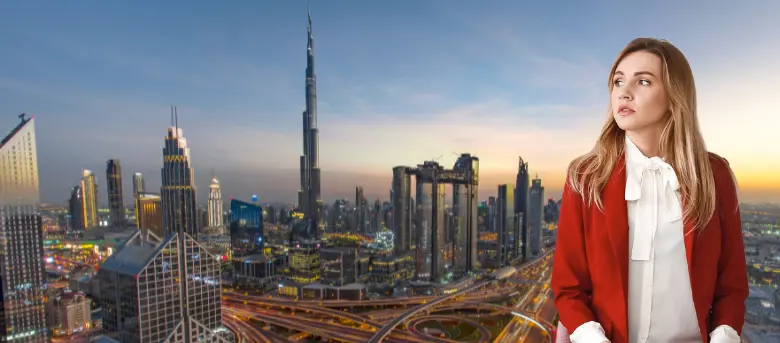 Job Search Platforms and Websites:
 Dubai boasts a thriving online job search ecosystem, where you can explore countless sales opportunities at the click of a button. Top job sites like Jobs in Dubai, Bayt.com, Indeed.com, and Naukri Gulf offer a treasure trove of listings, allowing you to filter by industry, experience level, and more. These platforms also let you create a standout CV and apply directly to your dream sales positions.
Networking Opportunities:
In a city like Dubai, networking is gold. Attend industry-specific events, conferences, and seminars to connect with potential employers and fellow salespersons. Building relationships in Dubai's diverse business community can open doors to unadvertised sales job vacancies that are often filled through referrals and recommendations.
LinkedIn:
When it comes to professional networking, LinkedIn reigns supreme. Optimize your LinkedIn profile with relevant keywords, skills, and endorsements. Follow companies you're interested in, join industry groups, and engage with insightful content to stay on the radar of recruiters and potential employers. Dubai's recruiters frequently use LinkedIn to scout for top sales talent.
Recruitment Agencies in Dubai:
When it comes to finding your dream sales job in Dubai, recruitment consultancy is your invaluable partner. Their expertise and connections in the job market can open doors to exclusive opportunities you might not find elsewhere. By collaborating with recruitment agencies, you gain access to a tailored job search experience, personalized guidance, and insights into the latest sales roles as they act as coordinators between candidates and employers. Michael Page, Hays Dubai, ManpowerGroup, and NADIA Recruitment and Executive Search are some of the agencies that have a strong presence in Dubai and can assist job seekers in finding sales-related job opportunities in the city.
In Dubai, the path to your dream job is paved with opportunities waiting to be seized. With the right mix of online job search platforms, networking finesse, and a compelling LinkedIn presence, you'll be well on your way to discovering the latest and most rewarding job vacancies in the city of dreams.
Crafting Your Sales CV to Get a Job in Dubai: A Roadmap to Success
In the competitive landscape of Dubai's job market, your resume is your ticket to landing your dream sales role. To stand out from the crowd and make a lasting impression on potential employers, follow these tips for creating an impressive sales-oriented CV tailored to the dynamic Dubai market.
Tips for creating an impressive sales-oriented CV
Embrace the Power of Keywords: Dubai's recruiters often use applicant tracking systems (ATS) to screen resumes. To pass this initial hurdle, sprinkle relevant keywords throughout your resume. Include industry-specific terms, such as 'sales strategy,' 'market analysis,' or 'relationship management,' to ensure your resume ranks high in ATS searches.
Start with a Strong Summary: Begin your resume with a compelling summary that encapsulates your sales expertise and career objectives. Showcase your passion for sales and your commitment to driving results. Use keywords like 'sales professional,' 'target-driven,' and 'dynamic leader' to catch the reader's eye.
Highlight Key Skills: Dedicate a section to showcasing your core sales skills. Emphasize your proficiency in areas such as 'sales prospecting,' 'negotiation, client acquisition,' and 'relationship building.' Highlight your ability to meet and exceed targets in Dubai's competitive market.
Showcase Relevant Experience: Tailor your work experience section to spotlight roles and achievements that align with your sales career aspirations. Quantify your accomplishments, such as 'increased revenue by X%,' 'closed high-value deals worth $Y,' or 'managed a client portfolio of Z accounts.
Multilingual Proficiency: Given Dubai's multicultural environment, fluency in multiple languages, particularly Arabic and English, can be a valuable asset. Mention your language proficiency in your resume, as it can set you apart in client-facing sales roles.
Education and Certifications: Highlight your relevant education and any certifications that demonstrate your commitment to professional development. Mention any courses or training in sales techniques, CRM systems, or industry-specific knowledge.
Customize for Each Application: Create a new resume or tailor your resume for each job application. Research the company and job requirements, and tweak your resume to align with the specific role. This personalized approach shows your dedication and attention to detail.
Professional Presentation: Ensure your resume is well-organized, error-free, and visually appealing. Use a clean and professional format, and proofread carefully. Consider using bullet points and bold text to draw attention to key information.
Your sales resume is your calling card in Dubai's competitive job market. By incorporating these tips and emphasizing your skills and experiences, you'll create a compelling resume that opens doors to exciting sales opportunities in this thriving city.
The Art of Job Interviews in Dubai: Mastering Sales Interviews with Confidence
Dubai's vibrant business landscape offers a plethora of exciting opportunities, but acing the interview is key to securing your dream role and taking your career to the next level. To help you navigate the competitive job market, we've compiled essential tips for preparing for interviews in the city and provided insights into common interview questions and how to craft winning responses.
Preparing for a Successful Sales Job Interview
Research the Company: Dubai's employers value candidates who demonstrate a genuine interest in their organization. Dive into the company's history, culture, products, and recent news. Understanding their values and goals will allow you to align your responses with their mission.
Know Your Resume Inside Out: Be ready to discuss your professional journey, emphasizing your sales achievements and relevant experiences. Showcase your ability to drive results, meet targets, and build lasting client relationships.
Highlight Multicultural Skills: Dubai's diverse business environment calls for strong interpersonal and multicultural skills. Discuss how you've successfully worked with people from different backgrounds and languages, emphasizing your adaptability.
Dress the Part: Dubai's business attire is often formal, so dressing professionally is crucial. Choose conservative and well-tailored clothing to make a positive first impression.
Practice Your Pitch: Prepare a brief, compelling elevator pitch that outlines your skills, achievements, and why you're the perfect fit for the role. Keep it concise, focusing on key selling points.
Common Interview Questions and Winning Answers:
Tell Me About Yourself: Start with a brief personal introduction, then transition to your professional journey. Highlight your passion for sales and mention relevant achievements.
What Motivates You in Sales?: Discuss your drive to exceed targets and your passion for helping clients solve their problems through your product or service.
How Do You Handle Rejection?: Emphasize your resilience and your ability to view rejection as an opportunity to learn and improve. Share examples of how you've turned setbacks into successes.
Describe a Challenging Sales Situation: Share a specific challenge you've faced, outlining the problem, your actions, and the positive outcome. Showcase your problem-solving and negotiation skills.
What Sales Strategies Do You Employ?: Discuss your approaches, such as consultative selling, relationship building, or data-driven tactics. Provide examples of how these strategies have led to project progress
Where Do You See Yourself in 5 Years?: Show ambition and alignment with the company's goals. Mention your desire to take on more responsibility and contribute to the company's growth.
Dubai's sales interviews may be rigorous, but with thorough preparation and confident, well-articulated responses, you can stand out and secure a sales position in a well-established organization in this dynamic city. Remember, each interview is an opportunity to showcase your skills and enthusiasm for sales excellence."
FAQ
How much does a sales worker earn in Dubai?
A sales worker in Dubai can earn a competitive salary, with variations based on experience, industry, and commission structures. On average, salaries range from AED 40,000 to 120,000 annually, with the potential for higher earnings through commissions and bonuses.
Is B2B sales a good job?
B2B sales offer high earning potential and diverse industry opportunities. It's dynamic, challenging, and ideal for those with strong negotiation skills. Success hinges on resilience and adaptability, making it a fulfilling career choice for sales enthusiasts.
How much does junior sales earn in Dubai?
A junior sales professional in Dubai can typically earn an annual salary ranging from AED 50,000 to 80,000, depending on factors such as the industry, company size, and individual qualifications. This figure may vary, with additional incentives and benefits offered by employers.
Conclusion: Embark on Your Sales Career Journey in Dubai
In this comprehensive guide, we've uncovered the exciting world of sales careers in Dubai. From exploring job opportunities to acing interviews and understanding compensation, we've equipped you with the knowledge to kickstart your journey. Dubai's dynamic business landscape offers boundless opportunities. The city's multicultural environment, competitive compensation packages, and thriving industries make it an ideal destination to grow and succeed in sales.
So, whether you're a seasoned sales veteran or just starting your career, Dubai beckons with open arms. Seize the chance to make your mark, build lasting client relationships, and excel in the world of sales in this vibrant, cosmopolitan city. Your sales adventure in Dubai awaits, and the possibilities are endless. Go forth and thrive! Best of Luck!