If you're considering a career in Human resources and have your sights set on working in the vibrant city of Dubai, you're in for an exciting journey. Dubai, part of the United Arab Emirates, offers many opportunities with demand for HR professionals. In this article, we will explore the various aspects of finding an HR job in Dubai, from honing your skills to navigating the job market. Whether you're an experienced HR manager or just starting your career, this guide is packed with valuable insights to help you succeed.
Understanding Human Resources Management in an Organization
HR, the Human Resources department, stands at the core of a company, serving as the pivotal function responsible for managing its most precious asset: its People. It is the bridge that connects an organization's vision and mission with the individuals who bring it to life. HR professionals are tasked with a multitude of critical responsibilities that span the entire employee lifecycle. Some of their roles include
Talent Acquisition: They are responsible for recruiting and hiring new employees, ensuring the company has the right people with the necessary skills and Education.
Onboarding: They manage the onboarding process, helping new hires acclimate to the company culture and procedures.
Employee Relations: They foster a positive work environment by addressing employee concerns, resolving conflicts, and promoting a healthy workplace culture.
Compensation and Benefits: They design and manage compensation packages, and payroll including salaries, bonuses, and benefits, to attract and retain top talent.
Training and Development Opportunities: They identify training needs, develop training programs, and support employee development to enhance skills and knowledge.
Performance Management: They set performance expectations, conduct performance appraisals, and provide feedback to help employees improve their job performance.
HR Compliance and Employment Law: HR ensures the company complies with labour laws, policies and procedures, employment regulations, and legal aspects of employment contracts.
Workforce Planning: They engage in strategic workforce planning, forecasting staffing needs, and developing talent management and succession planning strategies.
Diversity and Inclusion: They promote diversity and inclusion, creating an environment where employees from diverse backgrounds feel valued and respected.
Employee Engagement: They focus on keeping employees motivated and engaged in their work, fostering higher productivity and employee retention.
These functions are vital across industries, guaranteeing a well-functioning workforce while maintaining compliance with relevant regulations.
Preparing for Your HR Career in Dubai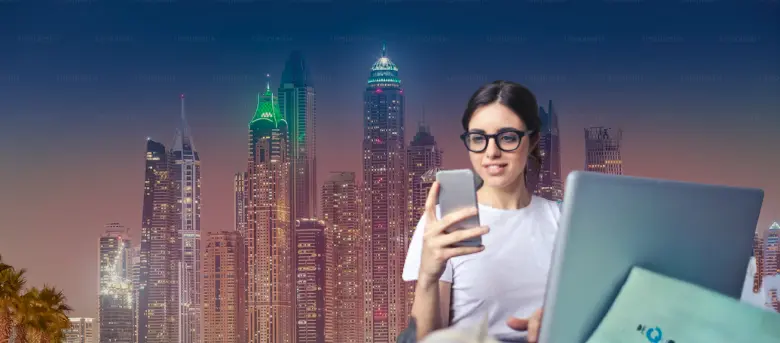 What qualifications and HR skills are in high demand?
In Dubai's highly competitive job market, several qualifications and skills are in high demand. Here are some of the qualifications, skills, and certification courses that can give you a competitive edge:
Qualifications:
Bachelor's or Master's Degree in HR Management or a related field: A formal education is often a minimum requirement. A Master's degree can be especially advantageous for senior positions.
Certifications: Certifications can demonstrate your expertise and commitment to the field. Some of the popular HR certifications include:
PHR (Professional in Human Resources) and SPHR (Senior Professional in Human Resources) from the HR Certification Institute (HRCI).
SHRM-CP (SHRM Certified Professional) and SHRM-SCP (SHRM Senior Certified Professional) from the Society for Human Resource Management (SHRM).
Certified HRIS Professional (CHP): This certification is provided by the International Association for Human Resource Information Management (IHRIM). It covers various HR technology topics, including HRIS selection, implementation, and data management.
MBA with an HR Concentration: An MBA with a specialization in HR can be highly beneficial for aspiring to leadership roles.
Skills:
Strong Communication Skills: Effective communication is vital for these professionals. Being able to communicate clearly and empathetically with employees, managers, and other stakeholders is essential.
Problem-Solving Abilities: Professionals in these domains often deal with complex issues and conflicts. Strong problem-solving skills are crucial to addressing these challenges effectively.
Adaptability: The ability to adapt to changing circumstances and evolving HR practices is essential.
Data Analysis: With the growing importance of HR analytics, the ability to analyze data and derive insights is highly valuable.
Legal Knowledge: Understanding employment laws and regulations in Dubai and the UAE is critical for compliance and employee relations.
Certification Courses in Demand:
HR Analytics and Data-Driven Decision-Making: As data-driven HR becomes more prevalent, certification in HR analytics and data-driven decision-making can be valuable.
Talent Management Certification: Talent management is a crucial aspect of HR, and certifications in this field can be beneficial.
Employment Law and HR Compliance: Understanding local labour laws and regulations is essential for HR professionals in Dubai. Certifications in employment law can help you stay compliant.
The Chartered Institute of Personnel and Development (CIPD): Itis a globally recognized professional body for Human Resources and People Development. It offers qualifications and certifications that enhance HR professionals' knowledge and skills, making them more competitive in the field. Earning a CIPD certification can be a valuable step in building a successful HR career in the United Arab Emirates and beyond.
Certified Compensation Professional (CCP): Understanding and managing compensations is a key role. A CCP certification can enhance your expertise in this area.
Certified Change Management Professional (CCMP): With the frequent organizational changes in Dubai, change management skills are precious.
These certifications, with specific skills, and qualifications, reflect the evolving demands of the HR profession in Dubai and can help you stand out and stay updated in the competitive market.
How to Find an HR Job in UAE, Step-by-Step Process
Finding a job in the United Arab Emirates involves a systematic step-by-step process. Here's the best way to get an HR job in Dubai:
Self-assessment: Identify your HR niche, align qualifications with market needs, and research the local job scene.
Update your LinkedIn: Optimize your LinkedIn profile with a professional image, a keyword-rich headline, and relevant content that aligns with your current job. Join global HR groups and follow UAE-based companies.
CV customization: Tailor your CV to ATS and specific job requirements, highlighting your experience and skills.
Network: Your professional network in Dubai can play a significant role in your career growth. Connect with colleagues, relatives, and friends in the HR industry to broaden your connections. Attend industry events and conferences to meet like-minded professionals and stay informed about the latest developments in the field.
Job portals: Utilize platforms like Jobs in Dubai, LinkedIn, Bayt, and Gulf Talent to search for HR vacancies. Apply to relevant positions.
Recruitment agencies in Dubai: Contact recruitment consultancies like Michael Page and Hays, sharing your CV and interest in job opportunities in the field of HR.
Interview preparation: Familiarize yourself with common interview questions listed below, research employers, and present yourself professionally.
Follow-up: Send thank-you emails after interviews and inquire about your application's status.
Entry-level roles: One of the best ways to find a job is to consider entry-level roles, for local experience and career progression.
Persistence and Continuous Learning: Stay proactive, patient, and adaptable in your job search while continuously enhancing your skill sets and knowledge is your key to success.
Different HR Jobs in Dubai with Salaries
In Dubai, the HR industry is diverse and offers a range of opportunities across various industries and specializations. HR salaries in Dubai can vary widely depending on various factors, and the specific role.
List of Human Resource Jobs along with Approximate Salary Ranges
HR Director:
Salary Range: AED 300,000 – AED 500,000 per year.
They take charge of developing HR strategies, ensuring compliance with labour regulations, effectively managing teams, and fostering a thriving workplace culture that aligns with the company's goals.
HR Manager:
Salary Range: AED 180,000 to AED 300,000+ per year
Job Description: They are responsible for overseeing the HR department, managing a team of professionals, and developing and implementing HR policies, strategies, and programs.
HR Business Partner:
Salary Range: AED 120,000 to AED 240,000 per year
Job Description: They work closely with business leaders to align HR strategies with business goals, provide support, and implement workforce planning.
Recruitment Specialist/Recruiter:
Salary Range: AED 90,000 to AED 180,000 per year
Job Description: Recruitment Specialists focus on recruitment activity by sourcing, interviewing, and selecting candidates for job openings, collaborating with hiring managers to fulfil staffing needs.
Training and Development Manager:
Salary Range: AED 150,000 to AED 260,000 per year
Job Description: Training and Development Managers design and implement employee training programs to enhance skills, knowledge, and job performance.
Employee Relations Specialist:
Salary Range: AED 110,000 to AED 200,000 per year
Job Description: They specialize in handling workplace conflicts, grievances, and labour relations, ensuring a positive and legally compliant work environment.
HR Information Systems (HRIS) Specialist:
Salary Range: AED 100,000 to AED 200,000 per year
Job Description: HRIS Specialists manage HR software systems, ensuring data accuracy and efficiency
HR Analyst:
Salary Range: AED 100,000 to AED 180,000 per year
Job Description: They use data and analytics to make informed workforce management decisions, analyze metrics, and support strategic HR planning.
Labour Relations Specialist:
Salary Range: AED 130,000 to AED 220,000 per year
Job Description: Labor Relations Specialists focus on managing union relationships, negotiating collective bargaining agreements, and addressing labor-related issues.
Please note that these salary ranges are approximate and can vary based on factors like experience, education, the size and industry of the company, and market conditions.
Compensation and Benefits Packages in the UAE
Tax-Free Income: Professionals in the UAE benefit from tax-free income, a significant draw for expatriates. They can take home their entire salary, which is often more competitive than in other regions.
Visa Sponsorship: Employers sponsor work visas for professionals, simplifying the relocation process and legal requirements.
Housing Allowance: Due to the high cost of living, housing allowances are commonplace. Employers often assist professionals in securing accommodation or providing a housing allowance, making it easier for them to settle.
Healthcare Coverage: Professionals usually enjoy comprehensive health and safety insurance packages, which extend to their families. Access to high-quality healthcare is an attractive perk in the UAE.
Education Assistance: Many employers offer education allowances for professionals with families. This can cover the cost of international school fees, a substantial benefit for those with children.
Transportation Support: Companies may provide transportation allowances or even transportation services to and from work, recognizing the challenges of commuting in the UAE.
End-of-Service Benefits: Professionals are entitled to end-of-service benefits, a form of severance pay determined by their length of service. This benefit is in addition to any gratuity offered by the employer.
Common Interview Questions for HR Job in Dubai UAE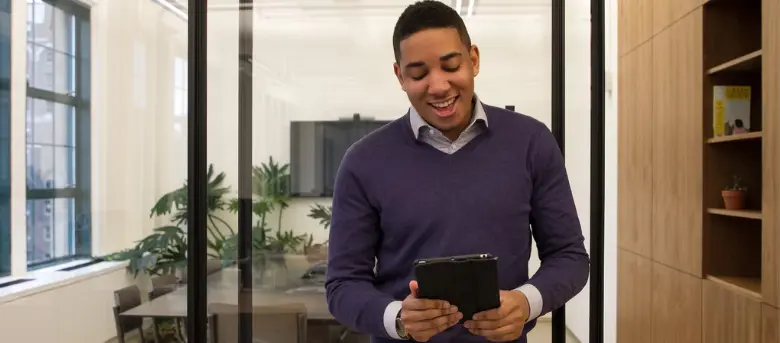 Can you explain the labour laws and regulations in the UAE, and how they impact HR practices?
This question assesses your knowledge of local labour laws and your ability to apply them to HR management.
How do you handle employee relations and conflicts in a diverse and multicultural workforce in the UAE?
Employers want to know about your interpersonal and conflict-resolution skills in a multicultural context.
What methods or tools do you use for sourcing and recruiting talent in the UAE?
This question explores your recruitment strategies and your familiarity with the UAE market.
How do you ensure compliance with labour regulations and employment contracts for both local and expatriate employees?
Your understanding of compliance and contract management is essential in the UAE.
Can you describe your approach to performance management and appraisal in the UAE?
This question assesses your ability to evaluate and improve employee performance in a local context.
How do you address employee training and development to keep pace with the evolving market in the UAE?
Many recruiters want to know how you support professional growth and development in a dynamic market.
What is your experience with compensation administration, including considerations for expatriate employees?
This question tests your knowledge of UAE-specific compensation practices and the intricacies of expatriate benefits.
How do you handle talent retention in a market with high job mobility in the UAE?
This question explores your strategies for retaining valuable employees in a competitive job market.
Can you provide an example of a successful HR initiative you've led that positively impacted the organization's performance in the UAE?
Employers are interested in your practical experience and ability to drive results in the UAE.
What methods do you use for staying up-to-date with HR trends and best practices specific to the UAE and the Gulf region?
This question gauges your commitment to continuous learning and staying informed about local trends.
These questions cover a range of responsibilities and will help employers assess your suitability for HR roles. Prepare thoroughly to demonstrate your expertise and adaptability in this competitive market.
Frequently Asked Questions for the Human Resource Job Market
How can I become HR in the UAE?
Here are the steps to increase your chances of getting a job in the HR field
Education: Start by completing a relevant bachelor's degree or a similar qualification.
Skills: Develop key skills such as effective communication, problem-solving, and organization.
Experience: Gain practical experience through internships or entry-level roles in personnel management.
Certification: Consider obtaining industry-recognized certifications like those offered by SHRM or CIPD.
Networking: Connect with professionals in the field and join relevant associations.
Job Search: Explore job opportunities through Dubai job sites and recruitment agencies.
Continuous Learning: Stay updated on industry trends and regulations by pursuing ongoing education and training.
Is HR in demand in Dubai?
In Dubai, it is in high demand due to the city's vibrant business environment and diverse industries. The growth of both local and international companies, coupled with the need for compliance with local labour laws, has created numerous opportunities within the HR sector. Even if you're an experienced or new HR and just starting your career, Dubai offers a wealth of possibilities to explore.
How much do HR jobs pay in Dubai?
In the United Arab Emirates, starting salaries for entry-level human resources positions typically begin at around AED 5,000 per month. For more experienced professionals in the field, the maximum salary can range from AED 25,000 to AED 35,000 or even higher per month, depending on the level of responsibility and the industry. It's important to keep in mind that these figures are approximate and can vary based on factors such as the specific job, company, and location within the UAE.
How do I start my career in HR?
To begin your career in Human Resources, commence with a suitable degree, engage in internships or entry-level roles, and hone soft skills such as communication and problem-solving. Obtain relevant certifications, and expand your professional network through events and online presence. Create a compelling resume and apply for entry-level positions. Prepare for interviews, continue your professional development, and seek mentorship. Keep updated on industry trends and labour regulations. The field offers diverse specializations, so focus on your preferred area as you progress. Stay committed to learning and growth in this profession.
Is HR a good career in Dubai?
A career in Human Resources in Dubai presents a multitude of advantages and can be highly rewarding. Dubai's dynamic business environment, marked by consistent growth and an influx of international companies, sustains a robust demand for these professionals. This demand is further fueled by the city's diverse industries, ranging from finance and hospitality to healthcare and technology, offering specialists in this field opportunities to focus on specific sectors
Conclusion: Key Takeaways in HR Business in Dubai Job Search
In conclusion, securing an HR job in Dubai is an achievable goal if you equip yourself with the right knowledge, skills, and strategies. Keep these key takeaways in mind as you embark on your journey to find a job in Dubai:
Tailor your CV to specific job descriptions to stand out.
Create a strong online presence on LinkedIn to network with professionals and recruitment firms.
Negotiate compensation packages that reflect the value of your HR experience and qualifications.
Stay updated with the latest trends and practices to remain competitive.
By following this comprehensive guide, you can increase your chances of securing your dream job in Dubai. Remember that preparation, adaptability, and continuous learning are the keys to success in this thriving industry. Best of luck in your pursuit of a fulfilling career in one of the most vibrant and dynamic cities in the world!