In a vibrant city known for its towering skyscrapers and bustling markets, the job market in Dubai is as diverse as its population. This guide on "how to find part time jobs in Dubai" delves into the world of part-time jobs available in Dubai, a realm that offers flexibility, opportunity, and often surprising financial rewards. If you're looking to balance work with other commitments, or simply aiming to dip your toes into the professional waters of the UAE without committing to a full-time role, you're in the right place. From understanding work permits to finding jobs that pay well, this article will navigate you through the dynamic landscape of Dubai's part-time job scene in 2023.
Why Consider a Part Time Job in Dubai?
Dubai offers a plethora of part-time job opportunities that cater to those seeking to balance work with personal growth, studies, or other commitments. Opting for part-time work in this vibrant city not only supplements income but also opens doors to its rich business environment and promotes a balanced lifestyle.
1. Flexibility and Work-Life Balance:
Part-time jobs offer individuals the freedom to manage their schedules more effectively. Unlike committing to a full-time job, It allows one to allocate more time to personal endeavours, explore new places in the emirate, or even pursue other job opportunities in Dubai.
2. Thriving Economy:
Dubai has a thriving economy that presents a plethora of opportunities for job seekers. With a vast number of businesses setting up shop every year, the demand for professional and skilled workers, even on a part-time basis, is always in demand.
3. Access to a Broader Job Market:
If you're looking for part-time jobs, the market is vast. From tour guide jobs which can earn a lot due to the city's bustling tourism sector to call center jobs, graphic designers, social media experts, and tutor positions, there's something for everyone. Plus, with platforms offering the latest jobs in the U.A.E, job search becomes easier.
4. Earning Potential:
Part-time job opportunities in Dubai can be quite lucrative. For instance, tour guides can earn a lot, especially during peak tourist seasons. Similarly, graphic designers and social media experts can make some extra cash by taking up freelance gigs. They provide an avenue to earn some extra money and give a boost to one's savings without committing to full-time employment.
5. Building Work Experience:
Taking on a part-time job in the united arab emirates allows individuals to gain work experience in various industries. This is especially beneficial for those who want to diversify their resume or are in the initial stages of their career.
6. Opportunity to Explore Different Industries:
Dubai offers a variety of part time job opportunities across different sectors. Whether one is interested in the bustling souq al Haraj or the thriving tech industry, there's no shortage of part-time employment options.
7. Networking:
Working part-time can help individuals expand their professional network. Engaging in different job opportunities allows one to meet professionals from various industries in Dubai, potentially opening doors for future collaborations or job openings.
8. Reduced Dependency on a Single Income Source:
With the rise of the gig economy and the demand for professional and skilled part-time workers, individuals have the chance to work multiple jobs, leading to multiple streams of passive income online or offline.
9. Work from Home Opportunities:
Since Dubai's adaptation to the digital age, many part-time jobs, especially for roles like social media experts or graphic designers, offer the convenience of working from home, granting individuals more comfort and flexibility.
10. Legally Supported:
Dubai, being one of the most attractive emirates, ensures that part-time employees have proper legal channels to operate. With clear provisions for work permits, those wanting to work can do so without any legal hassles.
Whether it's to make some extra income, gain diverse work experience, or simply explore the vast job market, the opportunities available are plenty and rewarding for part time jobs.
Understanding the Temporary Work Permit Landscape in Dubai and Abu Dhabi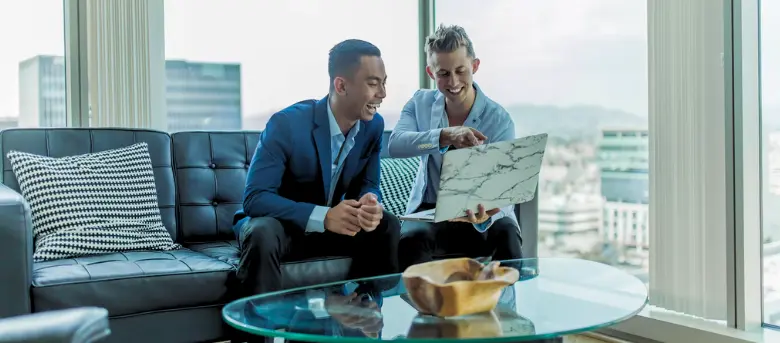 Understanding the rules is essential. UAE has particular regulations for those looking to work fewer hours. Knowing what the job requires is the key
Eligibility for Part-time employment in Dubai:
Age Requirement: The person must be 18 to 65 years of age to be eligible to work part-time in Dubai and other emirates
Visa Status: The individual should have a valid residency visa in UAE. Tourists or individuals on a visit visa are not eligible for employment, be it full-time or part-time.
Work Permits for Juveniles: According to the regulations juveniles from 15 to 18 years old, both from the U.A.E and other countries, can get jobs for short times, like up to six months. There are also special permits for those who want to have jobs with not too many hours all year round.
Students: The student should be at least 18 years old. This age criterion ensures that younger students prioritize their academic responsibilities.
NOC from Educational Institution: The No Objection Certificate (NOC) from the university or college is not just a formality. It ensures the institution is aware of the student's external commitments and believes it won't hinder their academic performance.
Institutions may have guidelines or conditions under which they issue the NOC, such as maintaining a certain grade point average.
NOC from Guardian: For students under a guardian's sponsorship, this NOC plays a pivotal role. It acts as a testimony that the guardian is informed and consents to the student's decision to work.
The guardian's NOC offers an added layer of protection, ensuring the student's well-being and alignment with the family's expectations.
Working for two employees at the same time:
Residents with a full-time job can take up a part-time job alongside their primary job with another employer if they secure a No Objection Certificate (NOC) from their primary employer.
After obtaining the NOC, the secondary employer can apply for a part-time work permit for the employee.
Dependent Visa Holders: People on dependent visas (for instance, those sponsored by a family member working in the UAE) can work part-time if they obtain a work permit. The sponsor's NOC is typically required.
Freelance Professionals: Those with freelance permits, especially from Dubai's free zones, who want to work part-time basis, provided they comply with the terms of their freelance licenses.
Rules to get a Part-time Work:
Part-time Work Permit: To legally work, an individual must secure a part-time work permit from the Ministry of Human Resources & Emiratisation (MoHRE) or Tas'heel service centres. This permit is valid for one year.
Working Hours: A part-time worker must dedicate a minimum of 20 hours each week to their main job. Subsequently, they are at liberty to commit additional hours to other employers, ensuring that their overall working hours do not surpass 8 hours daily or 48 hours weekly.
Benefits and Rights: Part-time employees should be aware that they might not receive the same full spectrum of benefits (like health insurance, annual leave, etc.) as full-time employees. The exact benefits would depend on the terms of the employment contract.
Contractual Obligations: Like full-time roles, part-time positions should also come with a formal contract that clearly outlines the terms of employment, including duties, hours of work, remuneration, and other essential details.
Termination of Employment: The terms of termination for part-time roles should be clear in the employment contract. Both the employee and employer must adhere to these terms.
Switching to Full-time: If a part-time employee wishes to switch to a full-time role or change their part-time job, they need to ensure that their visa status, NOC, and other related documents are appropriately managed to reflect the change.
People on a tourist or visit visa are not allowed to work, whether full-time or part-time, in the UAE. Working illegally can lead to heavy fines and deportation.
Cost of obtaining a temporary work permit:
The total expense for securing a temporary work permit for part-time jobs in the UAE amounts to AED 600. This sum comprises an Application Fee of AED 100, which is levied to manage the processing of the application, and an Approval Fee of AED 500, imposed after the application's review and sanctioning. These charges are typically the responsibility of the employer.
How can you apply for part-time jobs in Dubai UAE?
If you're looking for part time jobs, you must secure a work permit from the Ministry of Human Resources and Emiratisation (MoHRE). This permit serves as official authorization to undertake specific jobs on a short-term basis. Typically, this permit remains valid for six months. Companies in Dubai, hiring individuals for a variety of part-time jobs are tasked with obtaining this temporary work permit. The application can be conveniently completed online via the MoHRE website or through the Tas'heel service centres across the UAE.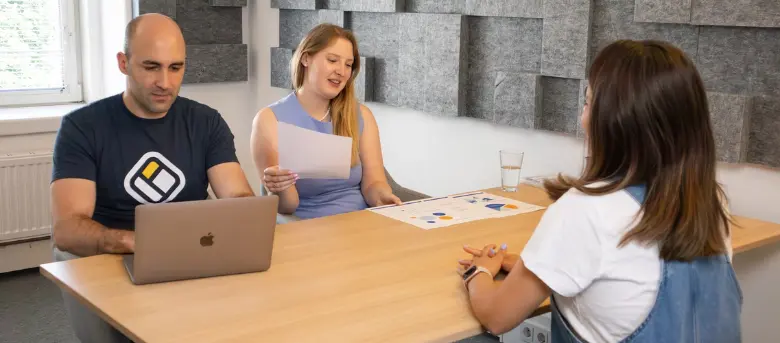 Documents to apply for a part-time work permit
When applying for a part time work permit, several documents are required. These documents serve to authenticate the identity, status, and eligibility of the applicant, as well as ensure compliance with the country's labour regulations. Here's a list of required documents:
Photos: Passport-sized photographs of the applicant with a white background.
Passport Copy: A clear copy of the applicant's passport.
Valid Residency Visa Copy: Valid residency visa with at least 6 months validity.
NOC from the Primary Employer: If the applicant is already employed full-time and is seeking part-time employment, a No Objection Certificate from the primary employer is necessary.
NOC from Guardian or Sponsor: Particularly relevant for students or those under family sponsorship. This document signifies the guardian's or sponsor's consent.
NOC from the Educational Institution: For students wishing to work part time, a No Objection Certificate from their university or college is required.
Employer's Trade License Copy: A valid copy of the employer's trade or commercial license, verifying the legality and nature of the business.
Job Offer or Contract: A detailed job offer or employment contract specifying the role, work hours, compensation, and other terms of employment.
Health Fitness Certificate: Some roles might require a medical fitness test to ensure the applicant is fit for the job.
Qualification Certificates: For certain specialized roles, copies of relevant qualification certificates or professional licenses might be required.
Fee Payment Receipt: Proof of payment for the work permit application.
How can you work part time in UAE?
Working a part-time job in Dubai can be an exciting venture, allowing you not to waste your time. To navigate this process successfully, here are key steps 
Eligibility: Determine if your current visa status allows you to work part-time. If you are on a student visa or dependent visa, you need to get a work permit to find part-time work.
Part-time Work Permit: To apply for a permit from the Ministry of Human Resources and Emiratisation (MOHRE). This requires the consent of your current full-time employer (if applicable) and the part-time employer.
Job Search: People looking for jobs can utilize job search platforms, professional networking sites like LinkedIn, and UAE's many job fairs to find part-time opportunities. Job sites such as Jobs in Dubai, Bayt, Naukrigulf, and Dubizzle could be perfect for finding jobs online.
Review Job Listings: Look for job listings that explicitly offer part-time hours. Some industries, such as education, hospitality, and retail, commonly have part-time positions available.
Apply for Jobs: Submit your resume and a cover letter tailored to each part-time position. Highlight your availability and suitability for work.
Attend Interviews: Be prepared to discuss how you'll manage your work with other commitments, and be clear about your availability.
Negotiate Terms: If you receive a job offer, discuss terms like work hours, salary, and any benefits.
Legal Compliance: Ensure that your employment contract is as per the Labour Law. Your part-time job should not conflict with any non-compete clauses from a current full-time employer if applicable.
Visa Regulations: For expatriates, ensure that your residency visa allows you to work for part-time positions. The rules can differ between mainland and free zones.
Network: Reach out to connections in your desired industry. Networking can often lead to part-time job leads that may not be advertised.
Stay Updated: Keep an eye on the latest regulations, as these can change and affect your employment rights and status.
By following these steps, you can increase your chances of getting a part-time role in this vibrant city.
Can Part-Time Work in Dubai Pay Well?
Since Dubai can help you with plenty of opportunities. It ensures your search for great part-time jobs is never a waste of time. These positions not only yield financial rewards but also open doors to valuable experience, skill development, and industry networking opportunities. Below is a glimpse into some of the roles typically available for flexible work arrangements with salaries :
Retail Sales Associate: AED 1500 – 3,000: Assisting customers, handling transactions, and maintaining store presentations.
Customer Service Representative: AED 2,000 – 4,000: Managing customer inquiries, resolving issues, and providing information about products/services.
Content Creator: AED 3,000 – 6,000: Developing original content for websites, social media, or marketing campaigns.
Food Delivery Driver: AED 2,000 – 4,000: Delivering food orders safely and promptly to customers' addresses.
Social Media Manager: AED 4,000 – 8,000: Crafting and executing a social media strategy, creating posts, and engaging with the online community.
Digital Marketing Specialist: AED 5,000 – 10,000: Implementing digital marketing campaigns, analyzing data, and optimizing online presence.
Event Coordinator: AED 3,500 – 7,000: Planning and coordinating event details, liaising with vendors, and ensuring event success.
Brand Ambassador or Promoter: AED 2,000 – 4,500: Representing and promoting a brand, interacting with potential customers, and boosting brand awareness.
Administrative Assistant: AED 2,000 – 4,000: Handling clerical tasks, supporting teams with administrative work, and managing schedules.
Web Developer: AED 4,000 – 8,000: Designing, coding, and modifying websites, from layout to function according to client specifications.
Graphic Designer: AED 4,000 – 8,000: Creating visual concepts, and using software to design web pages, brochures, logos, and other marketing materials.
IT Consultant: AED 7,000 – 15,000: Providing expert advice on IT strategies, implementing technology solutions, and optimizing IT infrastructure.
Network Administrator: AED 4,000 – 8,000: Maintaining computer networks, ensuring network security, and resolving any issues that arise.
Sales Associate: AED 1500 – 3,000: Engaging with customers, achieving sales targets, and contributing to team performance.
These salary estimates are indicative and can be affected by a range of factors, including the precise number of working hours, the level of experience of the individual, the particular employer, and current market conditions. Salaries could be higher for those with considerable experience or specialist skills or for roles in high-demand industries.
Frequently Asked Questions for Part Time Jobs in Dubai 2023
Can you work part-time in Dubai as a student?
Yes, provided they adhere to the regulations set by the authorities. Students over 18 enrolled in one of the 23 academic institutions within the Dubai Creative Clusters Authority (DCCA) free zones are eligible. They must obtain a part-time work permit, which involves sponsorship by their academic institution and approval from the Knowledge and Human Development Authority (KHDA). This enables students to gain valuable work experience while they study.
How many hours is part time work in Dubai?
In Dubai, part time work typically involves working fewer hours than a full-time job, which is usually 8 hours a day or 48 hours a week according to UAE labour laws. For a part-time job, the standard can vary but generally ranges from 20 to 30 hours per week. However, the exact number of hours may be agreed upon between the employer and the employee and should be specified in the work permit application.
How much can a student earn part-time in Dubai?
Generally, part-time jobs might pay by the hour, and hourly wages can range from as low as 20-30 AED to 50 AED or more for specialized roles. Some part-time roles may also offer monthly compensation, and these can vary significantly. For instance, part time work in the retail or service industry may offer between 1,500-3,000 AED per month, while more specialized roles like tutoring or IT support could command higher rates.
How can I make money part time in Dubai?
To earn part-time in Dubai, consider freelance gigs, tutoring, retail positions, or becoming a tour guide. Offer fitness training, join food delivery services, or engage in event staffing. Drive for ride-hailing apps, provide photography services, create digital content, or work as a virtual assistant. You could also do pet sitting, work in part-time office roles, offer translation services, or participate in online surveys. Ensure compliance with UAE work permit regulations.
What are the rules for part-time jobs in Dubai?
In Dubai, part-time job rules are:
A valid part time work permit must be obtained from the Ministry of Human Resources and Emiratisation (MOHRE).
Employees can work for more than one employer, but each employer must apply for a separate permit.
Working hours are typically limited to less than eight hours a day, not exceeding 48 hours per week.
Students over 18 years enrolled in universities can find a part-time job with proper authorization from the academic institution and MOHRE.
Part-time workers are entitled to the same employment rights as full-time workers, proportionate to their working hours.
What to Avoid When Looking for Part Time Work in Dubai?
When seeking part time work in Dubai, avoid any offer that seems too good to be true, especially if it requires an upfront payment. Be wary of job offers without formal interviews or contracts. Always ensure the legitimacy of the part time work permit being offered, and never compromise on your rights as a part-time employee.
Conclusion for part-time job opportunities in Dubai
Dubai is a great place to find part-time job opportunities that offer flexibility and competitive pay. From understanding the legalities of work permits to tapping into the latest job trends, there's a lot to consider when venturing into this vibrant market. Remember:
Check the latest part time work permit regulations.
Explore various industries and online platforms for the latest jobs in U.A.E
Consider the financial benefits of part time work.
Stay updated on the latest part-time job trends.
Network and leverage job fairs and university career services.
Decide what works best for you: part-time or full-time roles.
Dubai's job market is dynamic and diverse, offering something for everyone. Whether you're a student, a busy parent, or just looking to earn extra cash, the opportunities for part time work are plentiful and can lead to rewarding experiences both personally and professionally.