Dubai, often regarded as the radiant jewel of the Middle East, is synonymous with opulence and innovation. As the cityscape continues its dynamic evolution, characterized by futuristic skyscrapers, awe-inspiring infrastructure, and ambitious mega-projects, there's one pivotal driving force propelling this transformation – the engineering profession. The engineering job market in Dubai isn't merely flourishing; it's soaring to new heights, and at the forefront of this remarkable metamorphosis are the visionaries who design, build, and innovate.
In this article, we embark on an exhilarating journey into Dubai's engineering job landscape. We'll illuminate the reasons behind the high demand for engineering expertise and unveil pathways to exceptional career opportunities within this thriving metropolis.
Overview of Dubai's Engineering Job Market
Dubai's remarkable transformation from a desert trading post to a global hub of innovation and luxury is a testament to its unwavering commitment to pushing the boundaries of what is possible. This journey is fueled by a continuous influx of visionary engineering projects that span across various domains, including construction, transportation, renewable energy, and telecommunications.
Some of the world's most iconic structures, such as the Burj Khalifa, Palm Jumeirah, and the Dubai Metro, bear testimony to Dubai's relentless pursuit of engineering excellence. These monumental achievements are not just architectural marvels but also testimony to the limitless opportunities engineers find in Dubai.
Why Engineers Are in High Demand in Dubai?
Engineers are in exceptionally high demand in this fastest-growing city for several compelling reasons:
Driving the Urban Transformation: Dubai's relentless urban expansion demands the expertise of engineers to design, oversee, and breathe life into groundbreaking architectural wonders. The city's ever-evolving skyline is a canvas where engineering ingenuity takes centre stage.
Masterminding Infrastructure Evolution: The continuous growth of Dubai necessitates constant infrastructure upgrades. From roadways and bridges to airports and public transportation systems, engineers play a pivotal role in ensuring these vital systems are not only efficient but also sustainable and built to withstand the test of time.
Sustainable Energy Innovations: Dubai is vigorously advancing in renewable energy endeavours, epitomized by projects like the Mohammed bin Rashid Al Maktoum Solar Park. Engineers specializing in sustainable energy solutions make these ambitious initiatives a reality.
Championing Smart Cities and Technology: Dubai aspires to stand among the world's smartest cities, infusing cutting-edge technology into every facet of daily life. Engineers, with their proficiency in artificial intelligence, data analytics, and IoT (Internet of Things), are in exceptionally high demand to drive Dubai's vision of a connected and intelligent cityscape.
Best Engineering Companies to Work in the United Arab Emirates
Bechtel Corporation: Bechtel is a global construction and project management company recognized for its major projects in the United Arab Emirates.
AECOM: AECOM is a multinational firm providing comprehensive services in design, planning, construction, and maintenance with a strong presence in various technical domains.
Parsons: Parsons is renowned for its involvement in various infrastructure and transportation projects, offering expertise in technical disciplines. They offer a broad spectrum of mechanical engineering jobs in Dubai providing opportunities to work on diverse projects and contribute to Dubai's ever-evolving landscape.
CH2M (now Jacobs): Jacobs, after acquiring CH2M in 2017, is known for its work in sectors such as water management, transportation, and environmental solutions.
WSP: WSP is a global consultancy firm offering services across diverse sectors, including transportation, infrastructure, and environmental solutions, with a substantial presence in the UAE.
Hill International: Hill International specializes in project management, construction claims, and consulting services, making it a prominent player in technical services.
Turner & Townsend: Turner & Townsend is a construction and project management consultancy known for its involvement in real estate and infrastructure projects, emphasizing technical expertise process in Dubai.
Atkins (now part of SNC-Lavalin): Atkins, part of the SNC-Lavalin Group, offers multidisciplinary consultancy services with a significant presence in the UAE, focusing on technical solutions.
McDermott Middle East: McDermott specializes in project management, procurement, construction, and installation (EPCI) and is known for its contributions to the energy and infrastructure sectors in the UAE, demonstrating technical proficiency.
High-Demand Engineering Specializations in Dubai, UAE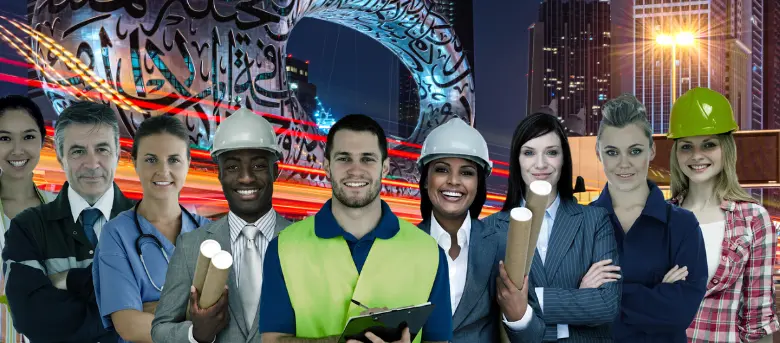 The United Arab Emirates, known for its rapid development and innovative projects, offers various engineering job opportunities in Dubai. Whether you have work experience or are a recent engineering graduate, understanding the various disciplines in demand in Dubai and how to find the right job that aligns with your skills and interests is crucial to your career success. Some of the engineering jobs available in Dubai are
Information Technology (IT):
Job Description: IT professionals work in Dubai in various roles like software development, operating systems, troubleshooting, network management, and cybersecurity. They design software, maintain networks, and safeguard digital systems from threats.
Entry-Level: AED 8,000 – AED 15,000 per month
Experienced: AED 15,000 – AED 30,000+ per month
Latest Technologies: Cloud computing (AWS, Azure), artificial intelligence (AI), cybersecurity tools, and agile development methodologies.
Companies: Microsoft Middle East, IBM, Amazon Web Services, Cisco Systems, and local IT firms.
Aerospace and Aviation:
Job Description: Aerospace and Aviation professionals work on aircraft design, manufacturing, and maintenance, ensuring the safety and performance of aircraft.
Entry-Level: AED 10,000 – AED 18,000 per month
Experienced: AED 18,000 – AED 35,000+ per month
Latest Technologies: Advanced materials (composites), digital twin technology, and aviation automation systems.
Companies: Emirates Airlines, Boeing Middle East, Strata Manufacturing, and aerospace startups.
Energy (including Renewable Energy):
Job Description: Engineers in the energy sector focus on energy production, distribution, and the development of renewable energy sources such as solar and wind power.
Entry-Level: AED 10,000 – AED 18,000 per month
Experienced: AED 18,000 – AED 35,000+ per month
Latest Technologies: High-efficiency solar panels, advanced wind turbine designs, and energy storage solutions.
Companies: Masdar, ACWA Power, DEWA, and global energy firms.
Automotive:
Job Description: Automotive professionals design, develop, and improve vehicles, including electric and autonomous cars, working on aspects like vehicle aesthetics, performance, and safety.
Entry-Level: AED 10,000 – AED 18,000 per month
Experienced: AED 18,000 – AED 35,000+ per month
Latest Technologies: Electric powertrains, autonomous driving technology, lightweight materials, and vehicle-to-vehicle communication.
Companies: Nissan Middle East, Tesla, Al-Futtaim Automotive Group, and automotive startups.
Construction and Civil Engineering:
Job Description: Construction and Civil Engineers are involved in the construction of buildings, infrastructure, and urban development projects. They plan, design, and oversee construction projects.
Entry-Level: AED 8,000 – AED 15,000 per month
Experienced: AED 15,000 – AED 30,000+ per month
Latest Technologies: Building Information Modeling (BIM), construction drones, and sustainable building materials.
Companies: Arabtec, Parsons, Bechtel, and local construction firms.
Mechanical Engineer:
Job Description: Mechanical Engineers design, analyze, and maintain mechanical systems and components in a wide range of industries, from machinery to HVAC systems and more.
Entry-Level: AED 8,000 – AED 15,000 per month
Experienced: AED 15,000 – AED 30,000+ per month
Latest Technologies: Finite Element Analysis (FEA), Catia, Computer-Aided Design (CAD), 3D Max, Revit, and mechatronics.
Companies: Dubai Metro, Dubai Electricity and Water Authority (DEWA), General Electric, and local manufacturing and construction companies.
Manufacturing and Industrial Engineering:
Job Description: Manufacturing and Industrial Engineers focus on optimizing production processes, quality control, and industrial systems to enhance efficiency and reduce costs.
Entry-Level: AED 8,000 – AED 15,000 per month
Experienced: AED 15,000 – AED 30,000+ per month
Latest Technologies: Industrial automation (Industry 4.0), robotics, predictive maintenance, and 3D printing.
Companies: Siemens Middle East, Al Futtaim Motors, General Electric, and local manufacturing companies.
Electrical and Electronics:
Job Description: Electrical and Electronics professionals design electrical systems, electronic devices, and telecommunications equipment, ensuring functionality and reliability.
Entry-Level: AED 8,000 – AED 15,000 per month
Experienced: AED 15,000 – AED 30,000+ per month
Latest Technologies: Internet of Things (IoT), 5G technology, embedded systems, and renewable energy integration.
Companies: Schneider Electric, ABB, Ericsson, and local electronics manufacturers.
Biomedical Engineering:
Job Description: Biomedical Engineers develop medical devices and systems for healthcare, including imaging equipment, prosthetics, and healthcare software.
Entry-Level: AED 8,000 – AED 15,000 per month
Experienced: AED 15,000 – AED 30,000+ per month
Latest Technologies: Medical imaging advancements, wearable health tech, artificial organs, and telemedicine solutions.
Companies: Philips Healthcare, Siemens Healthineers, Medtronic, and local healthcare technology firms.
Environmental and Sustainability:
Job Description: Environmental Engineers work on environmental protection and sustainability projects, focusing on issues like pollution control and renewable energy integration.
Entry-Level: AED 8,000 – AED 15,000 per month
Experienced: AED 15,000 – AED 30,000+ per month
Latest Technologies: Water purification technologies, renewable energy solutions, waste-to-energy processes, and environmental monitoring systems.
Companies: Environment Agency – Abu Dhabi, AECOM, Veolia, and environmental consultancy firms.
Maintenance Manager:
Job Description: A Maintenance Manager is responsible for overseeing, organizing, and supervising assistant maintenance activities within an organization. The supervisor maintenance teams, establish maintenance schedules and ensure the reliability and functionality of equipment and facilities. Additionally, they may coordinate with site engineers for inspection to guarantee proper maintenance procedures.
Entry-Level: AED 8,000 to AED 15,000 per month
Experienced: AED 15,000 to AED 30,000+ per month
Relevant Courses: Diploma in Facility Management, Certified Maintenance and Reliability Professional (CMRP)
Companies: Emirates Group, Dubai Electricity and Water Authority (DEWA), Emaar Properties, Al-Futtaim Group, Jumeirah Group
Oil and Gas:
Job Description: Engineers in the Oil and Gas sector are involved in the exploration, extraction, and production of oil and natural gas, ensuring safe and efficient operations.
Entry-Level: AED 10,000 – AED 18,000 per month
Experienced: AED 18,000 – AED 35,000+ per month
Latest Technologies: Enhanced oil recovery techniques, digital oilfields, and advanced drilling technologies.
Companies: ADNOC, Schlumberger, BP, ExxonMobil, and global energy giants.
These engineering domains offer diverse career opportunities, working with cutting-edge technologies to address challenges and contribute to advancements in various industries.
Compensation and Benefits for Engineering Jobs in Dubai in 2023
When exploring job opportunities in Dubai, it's crucial to consider the compensation and benefits offered by potential employers. In this guide, we'll delve into the factors that contribute to the attractive compensation packages for professionals in Dubai.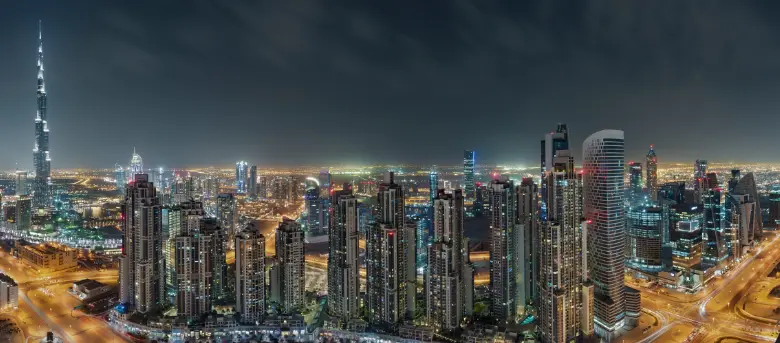 Competitive Salaries: Dubai's engineering domain provides competitive compensation that often exceeds global averages. Professionals in specialized fields like mechanical, civil, and industrial expertise can expect higher-than-average salaries.
Tax-Free Income: One of the most significant advantages of working in Dubai is the absence of income tax. Professionals can enjoy their full income without deductions, allowing for substantial savings and financial security.
Housing Allowance: Many positions in Dubai come with a housing allowance as part of the overall compensation package. This allowance helps offset accommodation costs, making it more affordable for expatriate professionals.
Transportation Benefits: Dubai boasts a world-class transportation infrastructure, and employers often offer additional transportation benefits. These may include company-provided vehicles or transportation allowances, making the daily commute more convenient.
Health Insurance: Employers typically provide comprehensive health insurance packages for professionals and their families. This coverage ensures access to quality healthcare services in Dubai, contributing to peace of mind.
End-of-Service Benefits: Dubai's labour laws mandate end-of-service benefits, which offer a gratuity or severance pay to employees at the end of their employment contract. This serves as an additional financial cushion.
Annual Bonuses: Many companies in Dubai offer annual bonuses based on individual and company performance. These bonuses can significantly augment a professional's overall income, recognizing hard work and dedication.
Education Allowance: For professionals relocating with their families, education allowances are often part of the benefits package. This allowance helps defray the costs of quality education for children in Dubai's international schools.
Annual Leave and Paid Holidays: Dubai labour laws stipulate generous annual leave and paid holidays. Professionals can enjoy time off and explore Dubai's rich culture while continuing to receive their regular pay.
Professional Development: Ongoing learning and development are crucial in Dubai's professional landscape. Companies invest in training and development programs to enhance a professional's skills and knowledge, facilitating career growth and advancement.
Qualifications and Requirements To Get Engineering Jobs In Dubai, UAE
When it comes to engineering jobs in Dubai, a strong educational foundation is the key to unlocking the doors of opportunity. Whether you're a civil or a mechanical engineer, the UAE sets high standards. In this competitive market, having the right degree is paramount.
Qualifications:
Bachelor's Degree in Engineering: The majority of positions in the UAE demand, to obtain, a bachelor's degree in a relevant field, such as civil engineering, electrical systems, mechanical systems, or chemical sciences. This generally serves as the fundamental educational requirement.
Master's Degree: Holding a master's degree in a relevant area or a related discipline can be advantageous, particularly for more senior roles and for individuals aiming to distinguish themselves in a competitive employment market.
PhD in the Field: For roles focused on research or academic endeavours, a PhD in a specific area or a closely related field may be obligatory or preferred.
Skills
Project Management: Many projects in the United Arab Emirate's engineering domain demand meticulous planning, execution, and oversight. Proficiency in project management, encompassing aspects like financial planning, scheduling, and risk management, is crucial for ensuring the triumph of project endeavours as a project manager
Technical Software Skills: A deep understanding of the technical aspects and expertise within your specific domain, whether it's related to construction, electrical systems, mechanical components, or other fields, is of utmost importance. The capacity to effectively apply your technical knowledge to address intricate challenges and devise inventive solutions is highly prized.
Effective Communication: Communication Skills: Proficient communication is indispensable for conveying intricate technical information to colleagues, clients, and stakeholders. The ability to convey complex concepts with clarity and brevity, whether in written reports, presentations, or verbal discussions, is a valuable asset.
Problem-Solving Proficiency: Professionals across various domains confront diverse challenges in their roles. The capability to identify problems, scrutinize root causes, and devise innovative and pragmatic solutions is a fundamental skill for individuals working in the UAE.
Adaptability and Continuous Learning: The engineering domain is continually evolving, and the UAE is no exception. Remaining open to acquiring new knowledge, staying updated on emerging market trends, and adapting to evolving circumstances are key factors for long-term success in roles within the UAE's engineering landscape.
How to Find Jobs in Dubai: A Step-by-Step Guide
In a bustling city like Dubai, where engineering opportunities abound, finding the right job is the first step toward your career goals. Let's explore the various avenues to secure those coveted positions.
Crafting the Perfect CV for Dubai Engineering Jobs
Before you embark on your Dubai job search journey, it's essential to have a well-crafted resume that highlights your skills and experiences. Dubai's competitive market requires you to present yourself in the best possible light.
Your CV should be a reflection of your engineering prowess. Highlight your educational background, certifications, and professional experiences, emphasizing your accomplishments and contributions in previous roles. Tailor and submit your CV to match the specific job requirements you're applying for.
Online Job boards and Platforms
Dubai's digital landscape offers a wealth of job opportunities. Online job sites and platforms are a treasure trove of vacancies across various engineering disciplines. Websites like LinkedIn, Bayt, Jobs In Dubai and GulfTalent are your go-to destinations to discover job openings.
The beauty of these platforms is that once you register they allow you to filter job listings based on your preferences, making it easier to find positions that align with your education and career objectives. Make sure your online profiles are up-to-date and professionally presented to attract potential recruiters.
Networking and Referrals
In today's interconnected world, networking is a powerful tool for job seekers. Social media, especially platforms like LinkedIn, offer an excellent way to connect with professionals in your field and stay updated with industry news and job openings.
Following firms, professionals, and relevant industry groups on social media can provide you with valuable insights and help you discover job opportunities you might not find through traditional job listings. Networking can also lead to referrals, which are often highly valued by recruiters.
Leveraging Dubai Recruitment Agencies
Recruitment agencies in Dubai are well-versed in the local job market and can be instrumental in your job search. These agencies have established connections with many engineering companies and recruiters and can match you with the right job opportunities.
By enlisting the services of reputable recruitment agencies, you can access a broader range of engineering roles tailored to your skills and preferences. It's an efficient way to navigate the job market, especially if you're new in this dynamic city or looking for specialized positions.
Navigating Company Websites for Job Listings
Many companies in Dubai include job listings directly on their website's web page. This approach can be highly effective because it allows you to find jobs and apply directly to the organizations you're interested in.
To navigate company websites for job listings, conduct a thorough company research guide on potential employers. Determine their trustworthiness and reputation within the industry. Identify the companies aligned with your career goals and follow their careers pages for the latest job openings.
Common Interview Questions for Engineering Jobs in Dubai
Can you describe your prior experience with similar projects in the past?
Delve into specific projects you've worked on that align closely with the prospective job's requirements. Describe the project scope, your role, challenges faced, and how your contributions impacted the project's success.
What engineering software and tools are you proficient in?
Highlight the software and tools relevant to your engineering field, such as AutoCAD, SolidWorks, MATLAB, or any project management software. Detail your proficiency level with each software/tool, citing examples of how you've used them effectively in past projects. Discuss any certifications you may have in these tools and how they enhance your capabilities.
How do you handle tight project deadlines and unexpected setbacks?
Offer a structured approach to managing deadlines, including prioritization, effective delegation, and utilizing time management techniques. Provide examples of instances where you successfully handled unexpected setbacks, showcasing your adaptability and problem-solving skills.
Tell us about a complex problem you encountered in your previous role and how you solved it.
Utilize a real-life example to illustrate your problem-solving abilities and technical expertise, emphasizing your analytical and critical thinking skills.
What safety protocols do you follow in your work?
Stress the importance of safety within the engineering domain and detail specific safety protocols you adhere to in your professional practice. Showcase your commitment to a safe working environment.
Can you explain your approach to quality control and ensuring that a project meets the required standards?
Outline your methodical approach to quality control, including checks, reviews, and verification processes you implement. Emphasize your commitment to meeting standards and ensuring deliverables meet or exceed expectations.
How do you stay updated with the latest industry trends and technologies?
Discuss your proactive approach to staying informed about the latest advancements, such as attending workshops, pursuing relevant courses, following publications, and engaging in professional networks. Highlight how this knowledge benefits your work and projects.
Describe a time when you had to collaborate with a cross-functional team or multiple stakeholders on a project.
Showcase your teamwork and communication skills, which are essential in engineering roles.
What is your experience with project budgeting and cost control?
Discuss any experience you have with managing project budgets and cost-effective engineering solutions.
Do you have any certifications or specialized training relevant to this role?
Mention any certifications, courses, or training that make you a more qualified candidate for the position.
Remember to tailor your responses to the specific job you're applying for and provide concrete examples from your past experiences to demonstrate your qualifications and abilities. Additionally, prepare questions to ask the interviewer about the company, team, and project to show your interest and engagement during the interview.
Conclusion: Your Path to High demand Engineering Careers in Dubai
Dubai presents a world of opportunities for professionals. Whether you specialize in civil engineering or mechanical engineering, this dynamic city is experiencing a surge in demand for your specific skill set. By adhering to the steps laid out in this comprehensive guide, you can unlock lucrative career opportunities within the engineering domain in Dubai and set out on a path that promises substantial rewards. Always remember the importance of persistent, diligent research, and the cultivation of a trustworthy reputation within this fiercely competitive market.
Key Takeaways:
Dubai stands as a focal point for career prospects within the field of engineering in 2023, with strong demand across various disciplines.
Construct a compelling resume, leverage the capabilities of job search platforms, and enlist with reputable recruitment agencies to explore career options in engineering.
Noteworthy qualifications, industry-specific certifications, and a rich inventory of soft skills are indispensable for attaining success within Dubai's engineering market.
The assistance of recruitment agencies is pivotal in establishing the connection between job seekers and companies within Dubai.
Continual skill enhancement and the dedication to remaining updated with evolving industry trends are central to career progression.
Research into prevailing salary trends and the associated benefits is crucial for making informed decisions regarding your engineering career in Dubai.
Armed with these insights, you are well-prepared to commence your journey towards engineering careers in Dubai. Dubai's flourishing engineering sector eagerly anticipates your particular expertise, so take the inaugural step towards a promising career in this dynamic metropolis. Best of Luck!